If you want to read a report on the first Executive Board Meeting then you can find one on the Lib Dems site together with some relevant comments from residents.
http://onlinefocus.org/?p=670#comment-18795 
I did not attend because I had already been advised that I could not speak and I knew that I would be completely sidelined.
The following letter is, I think, now the only way that I can represent residents on policy matters – I hope that this example proves that important matters of policy can still be influenced by ordinary councillors rather than the just the highly paid nine RDC Executive Councillors – but who knows?
The Hawkwell Parade of shops is private land and the litter is the responsibility of the shop keepers not Rochford District Council.  So we are grateful to Myra Weir for clearing this up for them.  I think that they should pay for this service.
SkateBoard Facility – Hawkwell Playing Fields
Dear Councillor Mason,
I have been requested by Graham Woolhouse to provide you with an update on this issue.  I can confirm that I have spoken with Myra Weir personally and ascertained that she currently collects litter in this area on Saturdays and Sundays. The main issues that she is concerned about appears to be broken glass.  This is said to be worst on Saturdays mornings rather than Sundays. As you know our normal litter collection service for this area is only provided between Monday and Friday at present.
Rochford District Council – Central Area Committee 12 June 2007
NO members of the public attended.  Why?
But there were 14 paid employees of RDC present (cost?).  And at least 7 paid employees of Essex County Council who were not presenting (cost?).
RDC Executive Councillor Mavis Webster was down to present on Tourism but she did not turn up nor send apologies.
I am a Member of the Review Committee.
Full Council had already asked that this "investigations" Committee look at the following:
1. Understanding of Planning Appeal Procedures
From what the Chief Executive had to say this sounded more like an internally facing review rather than something that will directly affect residents.  My guess is that the Officers want Members to understand more about the cost and causes of Appeals, especially when the Development Control Committee goes against the recommendation of Officers and cause an Appeal.  But I could just be a cynic.
The Hockley Residents Association (fondly known as the HRA) has been campaigning for several years to get NHS Dentists for our area.
Brian Guyett, the Chairman of the HRA, is leading the campaign and I called him for an update.
Effectively, we are a bit stalled.  Our petition to Rosie Winterton was met with the predictable straight bat – "its down to the PCT".
 
PCT say no money and seem to be favouring the less socially affluent areas of the District (always assuming they can get a dentist to open there).
 
So our aim is to raise local profile and invite PCT to a meeting in the autumn.  Sadly, despite best efforts we also got little press coverage.
This is a Panel of Residents put together by Essex Police.
The names of the members are not published and will change from time to time as it would be pointless to always have the same voices. It is not open to Councillors or people with any particular political view.
The agreed priorities will be published in various ways, initially on web page http://www.essex.police.uk/hockley
Where it says Hockley the Police mean Hawkwell/Hockley (it says Hockley because that is the name of their team!!)
The Neighbourhood Action Panels (aka NAPs) are intended to set the Neighbourhood Policing Team priorities ie speeding, nuisance, youths etc.,
Health : Matter of Concern Number 4, Residents Survey – Hawkwell West 2007
This is a project that I tried to get Hawkwell Parish to get involved in but all the Parks Committee did was write to the District Council !! I can see no reason why Hawkwell Parish Council could not take on this initiative locally where there is a perfect fit between the parks that the council owns and a community activity to improve health.
I have now written to Jeremy Bourne, Head of Community Services at RDC personally as a Member of RDC and asked him to reconsider the initiative for the District as a whole.
Anti Social Behaviour : Matter of Concern Number 1, Residents Survey – Hawkwell West 2007
This is a project that many residents wish to see implemented by Hawkwell Parish Council and the businesses at Hawkwell Parade.
Update from the Clerk to Hawkwell Parish Council.
"Estimate for camera pole now in and awaiting fix date, I will let you know a date asap, camera to be ordered when date known."
Anti Social Behaviour : Matter of Concern Number 1, Residents Survey – Hawkwell West 2007
Yes, this is anti social behaviour by adults as well.  Not just the youth !!
At the request of a significant number residents I contacted PC Steve Joynes and asked for the new digital speed panels to be deployed in these areas.
What you may not know is that they recorded the actual speeds for further analysis.
I have asked Steve for the data and I will let you know what we found and what action can be taken. 
Anti Social Behaviour : Matter of Concern Number 1, Residents Survey – Hawkwell West 2007
Residents living in the vicinity of the Hawkwell Playing Fields (Harrow Gardens, Hawkwell Park Drive, Park Gardens, Victor Gardens) are beset with anti social behaviour and there are often a number of incidents over the weekend.
I have advised residents that Parish Councils can now fund a PCSO for their area and more or less have this resource ring fenced. 
A resident has written to the Hawkwell Parish Council on behalf of all residents in that patch to ask the Parish to do this.
Medical Care : Matter of Concern Number 4, Residents Survey – Hawkwell West 2007
As a Ward Councillor I am working with the South East Essex Primary Care Trust to ensure that there are Health Improvement Programmes aimed at the population of Rochford.
These are:
Essex County Council – Community Initiatives Fund 2005/2006
How was the money spent in Rochford District? 
Reducing Council Tax : Matter of Concern Number 2, Residents Survey – Hawkwell West 2007
DEMOCRACY DIRECT because I have no committee which funds, owns or directs me.
THE ROCHFORD INDEPENDENT is owned by John Mason who is the Editor.
John sponsors Rochford District Residents (a local registered political party for Rochford District, Essex). Hawkwell is our base but we cover the whole of the Rochford District.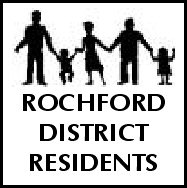 If you raise something with me then it goes DIRECT to Council or the alternative responsible organisation like the Essex Police or the Primary Care Trust. DEMOCRACY DIRECT !! Anything else is not Democratic.
CEO Paul Warren has said  "I'm not convinced the public are that interested in the processes of the Council – what they're interested in is outcomes!!" 
There was no surprise when every seat on the powerful Executive Board was reserved for a Conservative.
I attended a "training session" run by Paul Warren (CEO of RDC) who advised Members how this was going to work and what non Executive Board Members could not do.
Planning : Matter of Concern Number 5, Residents Survey – Hawkwell West 2007
Sites Suggested for Development in Hockley/Hawkwell
These sites have been suggested by landowners to Rochford District Council as part of its consultation on the Rochford Core Strategy.  An allocation of 400 houses is recommended.  Does this affect you?
 
1                 Land off Folly Lane , Hockley
2                 Land off Magnolia Road, Hockley
3                 Land off Thorpe Road, Hawkwell
4                 Land off Beckney Avenue, Hockley
5                 Site at the Pear Tree, New Park Road, Hockley
Anti Social Behaviour : Matter of Concern Number 1, Residents Survey – Hawkwell West 2007
I undertook a visit to Essex Police Headquarters as part of the Anti Social Behaviour Review being undertaken by Rochford District Council.
We met Assistant Chief Constable (ACC) Carmel Napier who is in charge of Neighbourhood Policing.  Rochford Area Commander, Chief Inspector John Walker reports to Mrs Napier.
I don't really mean that but it is an eye catching heading on a subject that really does matter.
Planning : Matter of Concern Number 5, Residents Survey – Hawkwell West 2007
The Vogon Constructor Fleet is the fleet of alien spaceships in The Hitchhiker's Guide to the Galaxy that demolishes the Earth to make way for a hyperspace bypass,and they despair at the fact that the planning application has been advertised at Alpha Centauri for 50 years (when of course earth people did not know about it and could not get there anyway !!)
| | |
| --- | --- |
| Which local issues matter the most to you? | % |
| Anti-Social behaviour | 18 |
| Council tax | 12 |
| Litter | 11 |
| Medical care ie., dentists/doctors | 10 |
| Planning | 8 |
| Traffic congestion | 7 |
| Street parking | 6 |
| Facilities for Young People | 6 |
| Recycling | 5 |
| Parks and green spaces | 5 |
| Bus Services | 5 |
| Street crime | 4 |
| Graffiti | 3 |
| Leisure/ Sports facilities | 0 |
| | |
| How safe do you feel? | % |
| Neutral | 52 |
Planning : Matter of Concern Number 5, Residents Survey – Hawkwell West 2007
In 2003 I was elected by you as a Member of Hawkwell Parish Council.  One of the priority projects was the development of a village plan. This is one of the projects that I wished to see taken forward by Hawkwell Parish Council 2003 – 2007.
One of the big questions is development, what is going to happen to Green Belt?  Houses or not?
The new Area Committees were the only promising part of the New Political Structure put in place by the Conservative Party Group on Rochford District Council.  But that promise has been dispelled even before they have met.
They were promising because they meet almost locally and would allow residents to speak.
The Area Committees were approved before the way that they would work with public speaking had been worked out.
I have now been informed verbally by Councillor Stansby, Central Area Chair, that residents who wish to speak will have to fill in a form beforehand !!