About
The Rochford Independent is the web site owned by John Mason which promotes Rochford District Residents which is a Registered Political Party in England and Wales.
John Mason & Christine Mason represent Rochford District Residents
Articles are about Rochford District.
If you wish to make a donation to help with costs of running such a popular site then please go to http://rochfordessex.net/donation.html
Alternatively as most newspapers do we accept advertising. If you would like to advertise here please contact us.
John Mason, Party Leader of Rochford District Residents explains why he  personally sponsored the formation of a new registered political party to contest the local elections and represent the people of Rochford, Essex.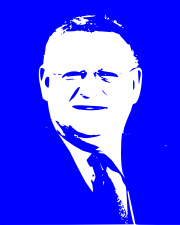 There are many areas of the Rochford District that only have the major political parties to turn to for help and advice when communities decide to face down proposals which they do not agree with.
Only Hockley and Hawkwell have residents associations that are organised to provide advice, guidance, focus, mount campaigns and, above all, help local residents.
Rochford District Residents is there now to help in this situation and the benefit of many years of experience can be made available right across the whole of our District in time to make the difference in all sorts of campaigns that residents need to mount so that their voice is heard loud and clear. It might be strange for Rochford, Rayleigh, Ashingdon etc., to turn to the Hockley or Hawkwell Residents' Association for help but asking the Rochford District Residents makes every sense without local people having to turn to other national, but minority, political parties for help or leadership.
Rochford District Residents is a local party for all local people in Rochford District. Hopefully some of those who might think of standing as an Independent might find a ready made home with all the experience of participating in the local council elections over 3o years.