Every 6 weeks or so the Leader of Rochford District Council at a Full Council Meeting in Rayleigh reads his "Report of the leader on the work of the Executive". The Executive are all Conservative Councillors who are Cabinet Members.  Only The Cabinet Members can speak at Meetings of The Executive. The Conservatives in their own words "control" the Council.  The latest Leader's Report was read out on 30 July.
You can read it here.
In our view this Report is  much less about "the work of the Executive" and more about Party Political  Statements.  (Make up your own mind, of course.)
The first paragraph confirms the content of our Press Release.
Paragraph 4, which goes over the page, states "there have been fights between us politically at election time and in the run up to elections………………..
and
"There does appear to be a lot of misinformation being circulated."
The many emails that I received last week suggest to me that this might have been referring to the challenges being raised against 772 new houses in Rayleigh.
It is a pity that the Leader does not name the organisation that is causing so much angst and confusion.
For the record Rochford District Residents  does not circulate misinformation.
But we have evidence that residents found the election leaflets of other political parties misleading. 
…………………………………………………………………………………………………………………………………………………………………………………………………..
But a quick look around on other local web sites revealed this today.
Councillor Colin Seagers (Conservative) wrote on the Lib Dem Web Site – Comment 12 ;
"Also to make quite clear, a proposal for 1800 homes in Rayleigh was never supported by RDC Members – it was an initial proposal suggested by RDC Planning Officers that was rejected by the Conservative Member majority, not just Chris Black and the Lib-Dems."  
This was quickly refuted by the Lib Dems by quoting from a Council Meeting in March 2007.
"The Tories won the vote by 4 to 2. The 4 voting for were Terry Cutmore, Phil Capon, James Cottis and John Pullen. The 2 against were Chris Black and John Mason."
"So now the council will go out to public consultation on a document that includes 1800 houses for Rayleigh, 1000 for Rochford/Ashingdon and 400 for Hockley/ Hawkwell without giving any reasoning. Let's see what the public makes of that."
Cllr Colin Seagers replied:
August 4th, 2013 at 10:08
Cllr John Mason/Rochford 'Independent'??? and Admin/Cllr Ron Oatham?
You may not remember that I attended that Planning Policy SUB-COMMITTEE meeting on 23rd March 2007 as one of the two non-voting Visiting Members choosing to observe, along with Cllr Mrs Heather Glynn.
My recollection is that RDC Planning Policy including that contentious '1800' suggestion had been driven largely by Officer Andrew Meddle right up to that Sub-committee meeting, immediately after which he left RDC to join another authority.
However, since when did a recommendation from a SUB-COMMITTEE totalling just seven Members attending dictate the view of the very large Conservative Majority Group (among 39 RDC Members in all)?
The Sub-committee's recommendation WAS turned down by the CONSERVATIVE MAJORITY, as previously stated, when the recommendation was subsequently put before them. How else could it have been voted down, since all the opposition parties combined formed but a rather small fraction of the 39 RDC Members in 2006/7. The Officers' suggestion of 1800 houses to be allocated in Rayleigh was scuppered by the mass of CONSERVATIVES VOTING AGAINST.
@Councillor Colin Seagers from John Mason
To recap I have questioned your following posting on OnlineFOCUS;
"Also to make quite clear, a proposal for 1800 homes in Rayleigh was never supported by RDC Members – it was an initial proposal suggested by RDC Planning Officers that was rejected by the Conservative Member majority, not just Chris Black and the Lib-Dems."
The 1800 in Rayleigh definitely went to a Public Consultation.
I therefore interrogated the public CMIS System at the Council Web site to find exactly what happened in 2007.
Looking at the two documents below I can see that 1800 for Rayleigh was approved for Public Consultation.
Is it correct that the approval for the Consultation was given by 4 Conservative Councillors in Sub Committee and then by 8 Conservative Councillors in Committee?
The Committee included Cllr C G Seagers.
The Rochford Core Strategy Preferred Options (May 2007) was formally known as Regulation 26 Draft.
The document is here;
This was subject to Public Consultation during May, June and July 2007.
At 4.6.10 of the Regulation 26 Draft appears a consultation proposal for 1800 in Rayleigh.
"The Council will set out a policy allocating the total number of housing units to the top (90%) and second tier (10%) settlements, to gain a smaller number of large sites which will deliver the greatest amount of infrastructure improvements.The split (with approximate numbers) will be as follows:"
"HOUSING UNITS
Completions 2001-2006 900
Rochford / Ashingdon 1000
Hockley / Hawkwell 400
Rayleigh 1800
Smaller settlements 500
TOTAL 4600"
OnlineFOCUS on 23 September 2007  published a reference to a Report made to the LDF Sub Committee which, following the review of the Public Consultation conducted in May, June and July 2007, the 1800 in Rayleigh was eventually rejected by the new Sub Committee but having previously been rejected by residents having been through a Public Consultation.


As your Ward Councillors we found the overall situation most unsatisfactory. We decided to "stay away" from the decision making Council Meeting because we regarded the options of FOR, AGAINST or ABSTAIN equally unsatisfactory.
Press Release by Councillor John Mason, Councillor Michael Hoy, Councillor Diane Hoy and Councillor Christine Mason
Immediate, 1 August 2013
Appointment of Chief Executive to Rochford District Council
Residents and Green Councillors were disappointed that the Conservative Administration of Rochford District Council only invited one candidate to make a presentation and take questions from all Members of the Council on 30 July.
Whilst all Members were initially promised that they would have a choice from more than one candidate this was changed to a presentation from a single candidate by the Conservatives.
The Conservative Administration of the Council had made it clear at the Extraordinary Council to receive the retirement announcement of Paul Warren that Green and Residents representatives would not be invited to join the Appointments Sub Committee who would interview candidates. This was despite the Intervention of the Lib Dems to no avail given that all previous senior appointments at the Council were by full cross party interviews.
One Tory Member who asked his Group why the Residents and Greens had been excluded was reportedly told "it would be like BP (The Conservative Administration) appointing a CEO where SHELL (Residents and Greens) would also be on the Appointments Committee."
This analogy unreasonably suggests that Residents and Green Councillors are, according to the Conservatives, not part of a wider representation of the interests of the people of Rochford District.
This has been a political appointment without choice being offered to all Members of the Council.
Note for Editors:
John Mason and Christine Mason represent Rochford District Residents in Hawkwell West
Michael and Diane Hoy represent The Green Party for Hullbridge Ward
Michael Hoy is also the County Councillor for Rochford West Division representing The Green Party
The Core Strategy in a Nutshell can be seen in two documents; the first a table of numbers which was produced by The Hockley Residents' Association (Chair, Brian Guyett) and the second a graphical representation of the district showing the same thing as produced by Rochford District Council.
If you don't like what you see for your immediate locale then think of moving out fast !!
There was a very poor turnout of Members for the Extraordinary Council Meeting on 14 October to discuss amendments to the Core Strategy. One assumes seasonal maladies for most of the large number of absences. Even then I think that there were only 5 speakers; Councillors Hudson, Cutmore and Glynn for the Conservatives, Chris Black for the Lib Dems, Michael Hoy for the Greens and me, John Mason as an independent for Hawkwell West. 
Background
When the new Coalition Government gave local councils the power to re-state their own house building targets Rochford District Council had the opportunity to make a strategy and plans to meet local needs and respond to what local residents wanted. David Cameron keeps telling us that local views will be followed and he urges us all to get involved in his new idea, The Big Society.
The residents of Rochford District have embraced involvement in local issues for decades and long before David Cameron thought that his new Government would give power and choices back to local residents as something new.  I think that he thought that this would be new because Conservative run local councils have in the process of creating a Core Strategy said that this is nothing to do with us; we have to do it by Law because of the Government; if only we were in power then things would be different.
The only problem is they are now in power and nothing has changed.  In fact the Cabinet Member who was solely responsible for using the new local power stated at the Extraordinary Council Meeting held on 14 October that the Council had to follow  the housing needs study that has been put forward by the Thames Gateway by Law instead of a new local housing needs study for Rochford District as proposed by The Green Councillor for Hullbridge and myself.
Well there has been an amendment to the Core Strategy. Rochford District Council did not want a Public Consultation on this but has been forced by Ms Laura Graham, the Government Planning Inspector, to conduct a consultation between 18 October 2010 and 30 November.
What has changed? 
Not much which is disappointing given that residents wanted less development in the centre of the district, Rochford, Hawkwell, Ashingdon and Hockley because of the difficult systemic bottlenecks and the limited capacity of local roads for increased traffic. Residents wanted more development on brownfield sites and where possible these brought forward in preference to green field development.
What we get is the same number of houses across the whole district , 3,800 but spread over a longer period, another 5 years, to 2031 which results under Government rules for less affordable homes, 50% less, being delivered each year at a time when mortgages are not available to the most demanding group, the 34's which is said to drop off in later years.
The only residents that have been listened to it seems are those in Rayleigh where their protests have been ably represented by the 5 Liberal Democrat Councillors for Rayleigh who won at the outset a reduction from 1800 houses to the mid 700's with 150 being deferred until the last 5 years by which time that need will probably have been extinguished by windfall developments over the first 15 years.
Also in the last 5 years, 2026/2031 are the 500 for Hullbridge and 250 for Great Wakering.
What are the chances of the Council listening to you?  Very little.  But your representations get looked at by Ms Laura Graham, The Government Planning Inspector, again at Hearings starting on 17 January 2011 which, if you do participate in the Council's Consultation, might give you the right to speak.
If she hears enough from many residents then she might order some changes.
The Central Area of the District, Rochford, Hawkwell, Ashingdon and Hockley has in the plan around 1000 new dwellings to be built in just 10 years with no prospect of any systematic improvement to the road capacity being made by such developments.
So why are Hullbridge and Great Wakering deferred for almost 20 years leaving the poor infrastructure in the central part of the district to take all of the early development?
Here is what I had to say at the Extraordinary Council Meeting;
1. Green Belt
a) para 4.23 of the published Core Strategy states that the Council will prioritise the redevelopment of brownfield sites to minimise green belt release. This is still not the case in the amended proposals under consultation.

b) Windfall sites will be too late to save green belt which has already been built on.
c) There is now no proposed development proposed for Rayleigh over first 15 years yet according to the published Core Strategy (para 2.38 page 30) dealing with housing need states that based on the housing waiting list the greatest demand for housing was in Rayleigh at 44.4% of the District's total. There is something wrong here.
d) The older component of our population is said in the Council Paper to be a block on the release of "previously owned homes" and yet the Council has no proposals to release the blockage by requiring the provision of smaller homes in developments like Coachman's Court (Rochford, Sheltered/wardened Flats for over 55's). If this were part of the Core Strategy then much less green belt would need to be released.
e) Noting that there is a high demand from the 34's and noting that the paucity of mortgage funding it is surprising that the Affordable Housing quantum is being reduced from 131 per annum to just 60 which is more than a 50% reduction 
2. Highways and infrastructure
Development proposals for the first phase are concentrated in the centre of the district- the infrastructure cannot cope with existing traffic – there are a number of bottlenecks across this part of the District and being systemic in nature will not be improved by the relatively small improvements provided by the developments proposed.
Is it time to cut and run from the area?  Perhaps………..you have been warned and hopefully you have a choice !! 
The Rochford Lib Dem web site "OnlineFOCUS" has published an interesting article here .
Summary of the Article:
Recent changes have been made by the Coalition Government to Planning Policy PPS3 where the previous requirement  that new housing was supposed to be built at a minimum density of 30 units per hectare has now been dropped. Gardens are no longer classified as 'brownfield' sites and that will reduce any incentive for councils to rely on garden land for development sites. Our local planners at Rochford District Council have been asked  by how much the rules have changed. The answer is : not very much, so far.
Conclusion of the Article:
If you have a big garden and want to build a couple of houses in it you will still be able to apply for planning permission. And if your proposal is properly designed, with adequate garden sizes, suitable parking places, no overlooking etc, you will probably still get permission.
The Rochford Independent found this very interesting because a number of acres of "garden" had, on the face of things, been included in the land that had been put forward in the David Wilson Homes Planning Application.
So What is Garden Grabbing?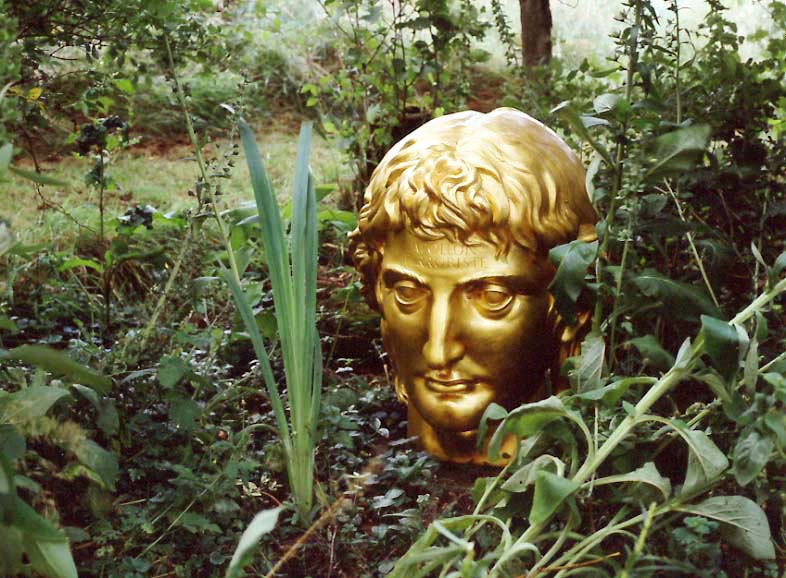 Garden grabbing refers to the practice of building homes on open land attached to existing urban or suburban houses, which increases population density and, campaigners say, damages the character of an area.
In the run up to the General Election the Conservatives said the problem had arisen because of changes to planning policy drawn up by former deputy prime minister John Prescott in 2000, classifying gardens as brownfield, rather than greenfield, land.
Leafy gardens across the country are being dug up, and replaced with blocks of flats and high-density buildings that spell disaster for the local environment and local infrastructure.
The definition of brownfield land had not changed since the 1980s, what had changed were the targets for developing brownfield sites.
So what can residents do to get this issue looked at again now that the DWH Appeal has closed and The Planning Inspector had on, 8 June, submitted his Recommendation to Secretary of State, Eric Pickles who has the ultimate decision.
Well it looks as if the Announcement on the removal of the minimum housing density and the changes to garden grabbing were made on the same day so this might not have been considered by The Planning Inspector.
If you wish to help stop the 330 David Wilson Homes in Hawkwell please consider writing another letter to Mr. Pickles and his Planning Casework Team at email address PCC@communities.gsi.gov.uk
 
The Planning Casework team at Communities and Local Government will be issuing the Decision Letter.
Suggested Letter
Dear Mr Pickles
PINS Reference APP/B1550/A/09/2118700/NWF
I understand that your Government has very recently made changes to PPS3 in
respect of a minimum housing density and garden grabbing.
I further understand from The Planning Inspectorate that The Planning
Inspector's Recommendation was forwarded to you on 8 June on the very day that
your Government was making changes to PPS3 and that The Planning Inspector
might not have taken this into account as material changes in planning
considerations that affect this Appeal.
A number of acres of "garden" have, on the face of things, been included in the
land that had been put forward in the David Wilson Homes Planning Application
and at, it could be, a density greater than 30 dwellings per hectare. One of
these gardens is in Thorpe Road  and the other is at the Chalet in Rectory
Road.
In view of the change in Government Policy the implications are that the Appeal
should now be Dismissed for these reasons and further to the fact that the
proposed development at 330 is way in excess of the 175 recommended by Rochford
District Council in its Core Strategy which lower figure was not even based on
local needs but the RSS which you intend to abolish.
Thank you for your attention to this letter and I look forward to your reply.
Yours sincerely
END OF LETTER
I have had several conversations with local residents this weekend asking what they can do about the Planning Appeals in Hawkwell, Christmas Tree Farm/Thorpe Road and Coombes Farm,Rochford/Stambridge.
Public Comments close on both Appeals on Wednesday, 27 January 2010.
Both Appeals will be heard by Public Inquiry in April following which the Secretary of State makes a decision based on the Planning Inspector's report.
You could contact Caroline Spelman, Conservative MP because she could decide the fate of Coombes Farm if the Conservatives win the election as the future Secretary of State for Communities & Local Government.
It looks to me as if  Hawkwell and Coombes Farm will effectively be Test Cases for a new Government.
Could Caroline Spelman dismiss the Appeals?  Yes, but it depends if Government Guidance on Planning Policy or the regional housing quotas are going to be changed by the new Secretary of State within 16 weeks of the conclusion of the two Public Inquiries.  Coombes Farm commences on 13 April and Hawkwell on 27 April.  Both are not likely to take longer than 4 days.
With the General Election most likely to the held on 6 May, or latest 3 June, there certainly appears to be time for a new Secretary of State to make the decision but there might not be enough time to make changes. 
It is entirely possible that the "old" Secretary of State could make the decision if General Election was held on 3 June and The Planning Inspector had submitted the report very quickly !!
Hopefully Caroline Spelman will be kind enough to look at the position and let us know.  It would be helpful if people write to copy in Mark Francois MP for Hawkwell and James Duddridge MP for Coombes Farm so that they can lobby Caroline Spelman to do the best she can for us if the Conservatives win the election and she is the future Secretary of State for Communities & Local Government.
It might be that there would not be enough time for the new Secretary of State to make the changes necessary changes to save the green belt at Coombes Farm and in Hawkwell which would be a dreadful shame.
What residents do deserve is a clear answer; Will she change Government Guidance on Planning Policy Yes? or No? Will there be time to dismiss these Appeals.  Yes? or No?
We can't ask if Ms Spelman will dismiss the Appeals because she cannot pre-determine this……………..but she could indicate whether it could be possible or out of the question?   
That seems perfectly reasonable for residents to ask for before they vote in the General Election of course !! And remarkably local with a direct immediate effect on peoples lives for a change given how remote national politics can appear to be.
Interesting challenge I think.
David Cameron says in a leaflet, specifically and personally addressed to you and popped through your door during these elections, that "We've got plans to help people through this recession – like a council tax freeze."
See Leaflet here http://dl.getdropbox.com/u/1063718/davidcameron.pdf
In this case the Conservative Party can take this action right now and before a General Election because it is in majority control of many local councils,  all County Councils and so they can put in a local council tax freeze just as David Cameron has personally promised you.
But will they do it?
I think that the Conservatives in control of Essex County Council and Rochford District Council will have to run hard to explain convincingly enough that council tax could not be frozen if we continue to remind them of David Cameron's promises because it is going to be really hard to argue on the doorstep that a council tax freeze could not be put in before the next set of promises at the general election or next local elections in May 2010.
It's certainly a vote winner for whichever of the two major parties actually delivers on a zero council tax increase. All Labour needs to do is maintain the Grant to Local Authorities at the present level and then they can argue that any increase is down to local councillors, mostly Conservative ones across the country and certainly in our area.
It would be really daft if Labour cut the money provided to local authorities, wouldn't it?
Unless the unthinkable happens…………..David Cameron goes back on his word to you because he admits to the country that he made a big mistake? Didn't mean to do it now when it really matters?  Just a bit of spin perhaps?
Or perhaps he meant something else and all is not what it seems in the simple language that he used to get your vote !!
So what would it mean for residents of Rochford if it really meant that a council tax freeze can start right now?
The first year for decades that the Council Tax doesn't just go up by many percentage points regardless of what you think and a freeze providing real respite for families, young and old, who are under such financial pressure.
But will they really want to do this? Well it shouldn't be too difficult anyway because there is no inflation rise required because the RPI is negative.
But any planned improvements in services would have to be shelved because we, the residents, can't afford it this year, next year or the year after.
Councils will have to work harder to make savings on services that still need to be streamlined,  make voluntary reductions in the inflated cabinet councillor allowances and expenses and no employee salaries rises, if they want to spend more on improvements.
Work would  need to be done between now and February on re-working the accounts and making any necessary savings. 
Will political parties say just about anything to get your vote? Yes, because they think that you will forget and there is always a explanation why they could not do it. Blaming the current Government perhaps? Not this time surely?  This is something that can be delivered.
This is a great opportunity for a political party to keep a simple promise and to prove that me and other cynics are wrong.
We must keep reminding them of what David Cameron has promised us.
But I fear that in the weasel words of politics that he will have an incomprehensible reason as to why his promise means nothing in practice.
Just empty promises.  But please keep voting for us !!