1st December: 10 am
Meet at junction of Windsor Gardens & Rectory Road
The Problem: In August our area suffered flooding when the Hawkwell Brook overflowed as a result of the heavy rain and high tide.  Many of those worse affected were frail or elderly and have become fearful of a repeat situation.
The Situation: Generally, the owners of the land adjoining a watercourse are responsible for keeping the passage clear.  In the past the Water Authority cleared this on occasion but in recent years they have left this to the adjoining landowners.  Unfortunately, many landowners are unaware of their responsibility or are unable to deal with the debris and growth.
The Resolution: We are asking residents to come together and help clear the vegetation around the Brook, starting at Windsor Gardens and working back to Clements Hall. Once the vegetation has been cleared, this should allow water to flow more freely to where it passes onto farmland and no longer threatens property.
Equipment Needed (Please raid your sheds!)
∙ Thick Gloves ∙ Secateurs ∙ Shears ∙ Sacks ∙ Wheelbarrows/Containers
If you can help please call 01702 204377 or write to us at Wistaria Cottage.
The Planned Action:
∙ Mick Purkiss (the farmer) has offered to remove as much vegetation as possible during November with his hedge cutter.
∙ Rochford District Council are providing large bins for us to fill with green debris
∙ Rochford Hundred Rugby Club and a local Church have offered their help
∙ We ask for your help cutting back vegetation or transporting it to the bins
IMPORTANT INFORMATION: When working in areas such as the Brook there is always a risk of Weil's Disease. Please be aware and take precautions, you may also want to check your tetanus is up to date. Sensible footwear is a must.
 PLEASE BE AWARE THIS ACTIVITY IS AT YOUR OWN RISK.
Let us all work together and show that Hawkwell still enjoys a real community spirit.
Despite our concerns about the new Barratts/David Wilson Homes development when an invitation to their new Show Homes launch arrived in the post unexpectedly we decided to be open minded and as a family member is house hunting for such a property Saturday morning saw us at the Sales Office (still no permission for the copious advertising and lighting but that is another story).
It was pouring with rain but the car park was full, including of all things an ice cream trolley and some tables, indeed the only umbrella on site appeared to be the one protecting the ice cream container!
Nevertheless we persisted and parked in Thorpe Road – sorry residents – braved the torrential rain and darted along the path to the sales office.  Had we an appointment?  No!  Alas I had failed to turn the card over and see that we were invited to call and make an appointment………..Nevertheless we were advised we could look around the Show Homes and told to follow the path.  We did.
The first house was a three bedded one (nice, neat and well presented) but the rain appeared to make a weird glugging sound emit from the plug hole in the kitchen which caused some confusion and hilarity.
By now we were so wet that we decided we may as well drip over the other house as well.  Four bedded and again well presented although a bit unnerving that the electrics kept switching on and off on their own accord, however teething problems that I am sure will be corrected.
Back to the Sales Office where tea and cup cakes seemed to be the order of the day; but not for us.
Perhaps you needed to have an appointment to be offered those!
Soaking wet we had to run back to the car and return home for dry clothes.  Note to Barratts: perhaps a few brolly's for use of customers  might be a good investment if you are expecting potential buyers to undertake unconducted viewing in wet weather.
Our day meandered as most Saturdays do via food and shops but when we returned home we were concerned to see that the Brook behind our house was over the bank and up to the fence and our neighbours had potential issues as part of Rectory Road is very low and the torrential rain plus high tide (the Brook eventually runs into the sea and is consequently affected by the tides).
Several properties were affected and some flooded.
John could not get through on the Council's emergency number  and the emergency services were inundated and only concerned if there was risk to life.  Although the Police agreed we could ask drivers to turn back due to the problems the wash was causing although they did imply people might be difficult.  Surley not thought I, homes at risk, potential untold distress and misery, no one would be that callous.  Wrong.
Rectory Road was flooded at the junction with Windsor Gardens and for some considerable length and the water levels rising.  Unfortunately motorists driving through the flood waters aggravated the problem sending the flood waters back towards the properties in a strong surge.  Some properties had air bricks covered and were literally an inch away from flooding.  Some have flooded.  My heart goes out to those residents affected.
Local residents were doing all that they could to support each other but the motorists seemed to be in their own protective bubble, more concerned with their own journey and some obviously relishing the mess and mayhem that they were creating.  One (local) tractor came tearing along and when asked to slow down speeded up creating a wave of over 6 inches (I know my wellies got flooded).  After that we discovered another property under water.  Generally though most motorists understood and were helpful, a big thank you to those drivers who offered to park up and walk or turned around.   After a while the water started to recede and we merely had to ask traffic to drive slowly.  A big thank you to all those neighbours who tried to help each other and themselves and for those who thought it did not matter remember it could be you needing help another time………..
The Rochford Lib Dem web site "OnlineFOCUS" has published an interesting article here .
Summary of the Article:
Recent changes have been made by the Coalition Government to Planning Policy PPS3 where the previous requirement  that new housing was supposed to be built at a minimum density of 30 units per hectare has now been dropped. Gardens are no longer classified as 'brownfield' sites and that will reduce any incentive for councils to rely on garden land for development sites. Our local planners at Rochford District Council have been asked  by how much the rules have changed. The answer is : not very much, so far.
Conclusion of the Article:
If you have a big garden and want to build a couple of houses in it you will still be able to apply for planning permission. And if your proposal is properly designed, with adequate garden sizes, suitable parking places, no overlooking etc, you will probably still get permission.
The Rochford Independent found this very interesting because a number of acres of "garden" had, on the face of things, been included in the land that had been put forward in the David Wilson Homes Planning Application.
So What is Garden Grabbing?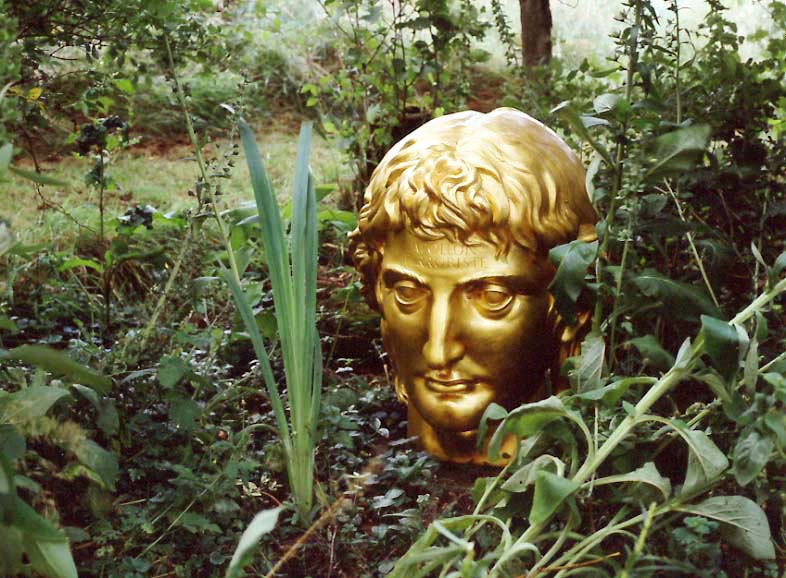 Garden grabbing refers to the practice of building homes on open land attached to existing urban or suburban houses, which increases population density and, campaigners say, damages the character of an area.
In the run up to the General Election the Conservatives said the problem had arisen because of changes to planning policy drawn up by former deputy prime minister John Prescott in 2000, classifying gardens as brownfield, rather than greenfield, land.
Leafy gardens across the country are being dug up, and replaced with blocks of flats and high-density buildings that spell disaster for the local environment and local infrastructure.
The definition of brownfield land had not changed since the 1980s, what had changed were the targets for developing brownfield sites.
So what can residents do to get this issue looked at again now that the DWH Appeal has closed and The Planning Inspector had on, 8 June, submitted his Recommendation to Secretary of State, Eric Pickles who has the ultimate decision.
Well it looks as if the Announcement on the removal of the minimum housing density and the changes to garden grabbing were made on the same day so this might not have been considered by The Planning Inspector.
If you wish to help stop the 330 David Wilson Homes in Hawkwell please consider writing another letter to Mr. Pickles and his Planning Casework Team at email address PCC@communities.gsi.gov.uk
 
The Planning Casework team at Communities and Local Government will be issuing the Decision Letter.
Suggested Letter
Dear Mr Pickles
PINS Reference APP/B1550/A/09/2118700/NWF
I understand that your Government has very recently made changes to PPS3 in
respect of a minimum housing density and garden grabbing.
I further understand from The Planning Inspectorate that The Planning
Inspector's Recommendation was forwarded to you on 8 June on the very day that
your Government was making changes to PPS3 and that The Planning Inspector
might not have taken this into account as material changes in planning
considerations that affect this Appeal.
A number of acres of "garden" have, on the face of things, been included in the
land that had been put forward in the David Wilson Homes Planning Application
and at, it could be, a density greater than 30 dwellings per hectare. One of
these gardens is in Thorpe Road  and the other is at the Chalet in Rectory
Road.
In view of the change in Government Policy the implications are that the Appeal
should now be Dismissed for these reasons and further to the fact that the
proposed development at 330 is way in excess of the 175 recommended by Rochford
District Council in its Core Strategy which lower figure was not even based on
local needs but the RSS which you intend to abolish.
Thank you for your attention to this letter and I look forward to your reply.
Yours sincerely
END OF LETTER
Rochford District Council Officers are recommending that The Development Control Committee refuse a Planning Application from David Wilson Homes for 330 new houses in Hawkwell on the site known as the Christmas Tree Farm, Rectory Road and Thorpe Road.
The Hawkwell Action Group has advised residents by leaflet this weekend that Mr. John Dagg QC will also be speaking on behalf of residents who have campaigned over several years against a proposal from either the Council in the form of its Core Strategy or this specific planning application.
The decision will be made by Councillors at the Civic Suite in Rayleigh commencing at 19.30 hours.  For residents unable to get into the Council Chamber the debate will be broadcast outside in the front of the building.
Here is the Recommendation for Refusal. (The full 60 page Report is here.)
RECOMMENDATION

It is proposed that this committee RESOLVES to REFUSE the application
for the following reasons:

1 The proposed development of up to 330 residential dwellings and associated
infrastructure would not accord with the adopted development plan – the
Rochford District Replacement Local Plan (2006)- and would also not accord
with the emerging Core Strategy submission which is currently at an advanced
stage with submission to the government scheduled to occur before the end of
2009. There are no material planning considerations which indicate that this
proposal should be determined favourably and not in accordance with the
adopted development plan.

2 The Rochford District Replacement Local Plan (2006) shows the site to be
within the Metropolitan Green Belt .Within the Green Belt as defined in
Planning Policy Guidance Note 2: Green Belts, planning permission will not be
given for inappropriate development, except in very special circumstances. The
proposal by way of the excessive number of dwellings over and above that
advocated in the emerging Rochford Core Strategy would result in
inappropriate development leading to the unnecessary urbanisation and over
development of the site to the detriment of the open character and appearance
of the location.

3 Notwithstanding the indicative nature of the submitted layout, it is considered
the development would result in an overall form of development
uncharacteristic and poorly related to the surrounding development pattern.
The lack of integration by design and lack of sensitivity to the semi rural
character of the site locality would fail to become part of the greater area of
which it would adjoin to the detriment of the visual appearance and local
distinctiveness of the area.

4 The proposal by way of the introduction of three storey built form in prominent
positions in the locality would provide a sharp contrast to the notable single
storey character of the Rectory Road and Thorpe Road areas, that would, if
allowed, prove over dominant and ill-fitting alongside established dwellings
failing to respect local distinctiveness to the detriment of the character and
appearance of the site locality.

5 As far as can be determined from the submitted plans the proposal includes
the upgrade to adoptable standards of a section of Thorpe Road. This would
encourage the inappropriate use of Thorpe Road by vehicles wishing to bypass
the B1013/Rectory Road junction. The movement of vehicles associated with
this use would lead to conflict and interference with the passage of vehicles to
the detriment of that principle function and introduce a further point of possible
conflict, being detrimental to road safety.

6 It has not been demonstrated that there are no reasonably available alternative
sites in areas with lower probability of flooding that would be appropriate for the
type of development proposed and therefore the application in relation to that
part of the site within Flood Zones 2 and 3 fails the sequential test as required
by paragraph D5 to PPS25.

7 The Flood Risk Assessment is considered inadequate in that it has indicated
that the surface water system shall be split into two systems. It has been
demonstrated that surface water shall be attenuated on site for the 1 in 30 year
storm event with an oversized pipe system which may be adopted; and the 1 in
100 year storm event contained within the private systems on site. This would
be acceptable in the outline stage of planning however confirmation should be
offered by the Authority as to who shall adopt the 1 in 30 year storm event
system. If this information is not obtained then confirmation relating to the
responsibility of future maintenance should be included.

8 The surface water drainage system being split into two areas has been stated
as having a run off rate for one area of 58 l /s while the other has 53 l/s rate. It
is indicated in paragraph 6.14 within the Flood Risk Assessment that the flow
shall be matching the 1 in 100 year rate. The Flood Risk Assessment is
inadequate in that the site should in fact mimic present rates. This means these
rates should be no higher than the current 1 in 1 year rate during 1 in 1 year
storm event and the development would if allowed result in surface water
flooding.

As a Ward Councillor for Hawkwell West I will be speaking at the Development Control Committee on Thursday evening, 3 December.
 
As you know I have by the Code of Conduct still to remain impartial until I have received the benefit of the Presentation by Officers on 3 December and listened to the Public Speakers registered with the Council.  I understand that Mr. John Dagg QC will be speaking on behalf of residents and that most likely he will be addressing the concerns of objectors.
 
I know that it must be very frustrating for everyone to see an elected Ward Member still not being able to comment especially when The Council has published an Officer recommendation for Refusal.

So What Do Councillors do when they cannot comment?

Firstly they listen to both objectors and supporters.
 
And  I hope that everyone can appreciate that I have read the whole application very carefully over many hours and asked many questions and received answers and advice direct from Shaun Scrutton who I have exchanged emails with and engaged in detailed and lengthy telephone conversations. I have also undertaken my own detailed review of the planning application against Government Planning Policy Statement 3, Housing, PPS3.

I can assure everyone that I have prepared very fully in order to participate in the debate and the vote to determine the decision. But as the HAG leaflet says that you read to me the position is that despite the recommendation the decision is determined by a majority vote of Members present and able to vote.
 
You also may not know that I have a personal interest in ecology by virtue of my first degree and election as a Fellow of the Linnean Society of London.  In my private capacity as a Fellow I have had a conversation with another Fellow who is an expert in Bats. Because Shaun Scrutton advised me that I could not pass the thoughts from this initiative to the Applicant via the Council, because only the EWT and Natural England have the status of Official Consultee to determine or negotiate ecological actions, I engaged directly with the Applicant's Consultants in my private capacity. As well as the Bats I also raised concerns about the deer present on the development site.
 
You might like to see, the reply and proposals made by the Applicant in response to my initiative. It is here.

I have also spent time during my enforced interregnum answering many questions from The Hawkwell Action Group and residents about planning procedures which I hope has been helpful.
The developer is David Wilson Homes which is part of Barratt Developments PLC.  Site Map
Rochford District Council has put forward a plan in its Core Strategy for 175 new dwellings in Hawkwell whilst David Wilson Homes is actually preparing a Planning Application for 370 houses on one of the potential sites that have been suggested to the Council.  Confused, Yes you have every right to be !!
At the same time, The Hawkwell Action Group, which is believed to have at least 300 active supporters, will also no doubt be letting them both know what it thinks about their conflicting proposals !! And also the public.
This is a unique position.  Both developer and residents seem to be saying "Thank You, Mr. Council for your Offer but NO DEAL !!"
But first a legal statement from this site. Because there is now been an pre-announcement of the submission of a  Planning Application the law says that all district councillors, because they make decisions on planning applications, have to remain impartial and open minded to hear all views put forward.
John Mason, the site publisher who is the rochford independent, has contacted The Hawkwell Action Group  to just assure residents that the proposal for 370 houses is definitely not a "done deal".  If a Planning Application is submitted then it will be considered on material planning issues just like any other.  Even the 175 being put forward by the Council in its Core Strategy is the subject of consultation which residents can participate in. It will be helpful if, when contacting the Council or the Developer, that you could contact John and let him know what you think so he also knows what you views are before he speaks in Council !!
Our major local paper, The Southend Evening Echo, as well as having interviewed local residents and District Councillor, John Mason,  has commented today about the proposal in pragmatic terms and explained what the paper sees as the background and strategy behind the David Wilson Homes exhibition, consultation and the ultimate planning application which is believed could be submitted before 9 September 2009. This is the same date on which All Members of Rochford District Council meet to approve their Core Strategy, Submission Version which puts forward Council's vision for just 175 new houses in Hawkwell and not 370 as the developer is applying for.
Echo Front Page on 28 July 2009
If the Planning Application for 370 houses is submitted then the Council will have 13 weeks in which to make a decision. If the planning application were submitted in early September, and found to be complete or "validated",then a decision would have to be made by early December. But that would be before the Council has even announced it's decision on what site in Hawkwell West should be developed together with its own concept design for the site chosen. It might or might not be this one.
There are even more conflicting dates.  The Council's public consultation on it's Core Strategy recommending just 175 houses is likely to commence on 16 September and last for only 6 weeks.  At the end of the 6 weeks it is expected that the Council will submit it's Core Strategy for Examination in Public by a Government Inspector.   And that is really conducted at a public hearing or inquiry over several days in 2010. Only then could the Council's Core Strategy be adopted.
The Echo said in its article  "They [developers] hope if councillors reject a scheme because of the local plan, it could get approved by a Government inspector on appeal."
The Examination in Public by a Government Inspector will not happen until 2010 and subject to when he/she publishes any changes required the Council is unlikely to be able to adopt the Core Strategy until later in 2010.  It is likely that the June 2010 latest date for the General Election will come first unless the General Election takes place earlier.
So would any proposal in Hawkwell be squashed anyway? Who Knows?
Here is an article which discusses what the Conservative Party nationally has announced as to what it might do to the Core Strategy if returned to Government in a General Election. 
Please also see the letter received by councillors from Hard Hat Communications dated 24 July 2009 on behalf of David Wilson Homes which is part of part of Barratt Developments PLC (Barratt Group).