£2.1 million of Public money has been poured into R&D costs of Developers which they do not pay for.
You did !!
Surely the Coalition Government should have found some sort of mechanism for this public money to be recouped from the profits made by each developer?
Rochford District Council has spent £2.1m plus over the past 7 years to April 2013 on the Core Strategy.
Within that £350,000 to Consultants.
£1 million came from Council Tax and £1.1 million from Government Grants making £2.1 million overall.
All money paid by you in Taxes.
How do I know? Because as Members of Rochford District Council (independents) Christine and I asked the question on behalf of residents.
If you want to see the full information supplied to us go here.
How do we see things?
The Conservative Party promised to reduce the extent or even stop unwelcome development in their manifesto for the 2010 General Election.
The National House Building Federation lobbied the new Government over many months and The Chancellor of the Exchequer reversed the manifesto promises by creating a policy for economic recovery based on house building; boom and bust repeated.
Localism was promised in 2010 with local communities having a say in development was promised but all it meant was that Conservative controlled Councils would decide instead.
The views of local communities calling for a stop were ignored.
The reductions proposed by the Conservative Administration of Rochford District Council in mid 2012 were rejected and RDC now has yearly targets based on the Labour Regional Spatial Strategy coupled with a legally obligated Review for more years and more houses to meet the shortfall for adopting the Plan too late and finishing the build profile in the Plan years too early.
The Conservative Secretary of State, Eric Pickles, failed to dismantle the Regional Housing Policies (RSS) of the previous Labour Government until January 2013. Too late to matter as the Rochford Core Strategy was Approved by a Government Inspector and Adopted in December 2011 at 250 new houses p.a. rather than the preferred RDC number of 190 p.a.
So why has RDC not used the change in the law to revert to 190 p.a.?
Surely residents would have expected the Council to have reduced the number of houses in the Allocation of Sites which is in Public Inquiry in September?
The Hawkwell West development at The Christmas Tree Farm (Clements Gate) went ahead despite the fact that there has been no formal decision on the site at the Public Inquiry. So the Allocation of Sites could have been pulled until the numbers could have been reduced without opening the District up to the promised free for all from developers building even more houses.
Too late for Hall Road (600), Brays Lane (100) and Hawkwell (175) where plans are already passed but a benefit of reduction in Hullbridge and Rayleigh.
There have been no public meetings so far so we cannot tell you what Rochford District Council is going to do about Council Tax for 2013.
However there are two main alternatives:
The Council might continue to accept a Grant from Central Government – no increase in Council Tax
Or
The Council might reject Grant from Central Government and increase Council Tax
There are, however, a number of pointers as to what may happen based on the intentions of a majority of Councils as published in the National Press.
Many Councils are set to reject the 'freeze' grant, increase Council Tax with probably further cuts to services , and/or price increases to some services
If ANY of this is of concern to you please email john.mason@bigfoot.com or Christine.Mason@rochfordessex.net and tell us why. This will help us represent you.
To explain this in further detail please read on.
Background
For the last two years the Government has provided a grant to local councils in order that there can be a District Council Tax Freeze.
This year this Government Grant reduces so that only a 'Freeze' representing 1% increase can be adopted by Rochford District Council. i.e., The existing Council Tax you currently pay plus the Grant = a 1% increase in income for RDC in 2013/2014 without any direct cost or increase to you.
So Rochford District Council could accept the 'Freeze' Grant and increase overall income by 1%
Or
Rochford District Council could forgo this Government Grant and reject the 'Freeze'. In rejecting the Freeze the Council could increase Council Tax by up to 2% without having to hold a Local Referendum. (Any figure in excess of 2% would require a Local Referendum which in itself is a costly exercise and seems unlikely.)
So Rochford would not accept the 1% Government Grant and the whole increase up to 2% would be paid by residents. (It is likely that the increase will be slightly under 2% but certainly over 1% as if 1% was being considered you would expect the Government Grant to be taken up.)
Why would Rochford District Council consider this?
We all know about inflation because with your pay freezes this means that without a rise your pay does not go as far as it did. And if you get a rise one year then the next rise you get is a rise on a rise. With the last two years Council Tax Freezes the Council has lost out on rises on rises that it forecast for the next five years or so. Less money to spend in the future. Just like you. Unfortunately you won't be getting a pay rise but the Council will if the Council Tax goes up by up to 2% and the Freeze Grant is rejected.
Wouldn't this annoy the Conservative Government, (sorry the Coalition Government with the Liberal Democrats)?
Yes
(but we could not find the position of Nick Clegg on this) !
Here is some of what has been published in the National Press.
Pickles: Freeze council tax – Source: The Times, Page: 14
Eric Pickles [Secretary of State for DCLG, Conservative] is set to warn council leaders that they risk losing next May's elections if they refuse to freeze council tax. His intervention comes after research found that over half of all local authorities are considering raising council tax next April. A survey of finance officers, carried out by the Local Government Chronicle, found that 55% of the 326 English councils were preparing to raise council tax. Brandon Lewis, the Local Government Minister comments: "When costs are rising elsewhere the public won't tolerate unnecessary tax increases. In particular, councillors with elections in May can either show they are helping people with the cost of living, or face explaining on the doorsteps why they have snatched money away from hardworking families and pensioners".
(Rochford District Council has no Elections this May)
Tax rises "morally wrong" – Source: The Daily Telegraph, Page: 1 The Guardian, Page: 34
The Daily Telegraph reports that Eric Pickles will today warn local authorities that it is "morally" unacceptable to increase council tax next year. More than half of councils are understood to be ready to raise the levy as the Government prepares to announce a slight reduction in their funding. Liverpool City Council said there would be "riots on the street" if council tax was frozen again, as it will lead to more cuts to services. While Birmingham City Council has also indicated that further restraint is not possible. The announcement is set to lead to a "war of words" between Mr Pickles and council chiefs. Meanwhile, Patrick Butler, in the Guardian, discusses how councils will react to the Government's latest spending cuts. He says that many authorities will have to make cuts to previously protected areas, such as adult social care and children's social services. He also notes that the late settlement will leave many struggling to stitch together a coherent budget by the end of January.
You might hear from District Councils that the increase is only pennies per week……….BUT this adds up to £'s
Families worse off – Source: Financial Times, Page: 3 The Times, Page: 43 The Daily Telegraph, Business, Page: 2, 4 The Guardian, Page: 31 The Scotsman, Page: 8
Asda's Income Tracker has found that families were nearly £50 worse off last month than they were two years ago. Families had £146 a week of discretionary income last month, meaning they were £1 a week better off than a year ago but compared with November 2010, they are £12 a week worse off.
And
Elderly walking a financial tightrope – Source: Sunday Express
A study by Age UK has warned that more than 1.2m elderly people could be made bankrupt if they received an unexpected fuel or energy bill of more £200. Michelle Mitchell, the charity's director general, said: "Many older people are living hand-to-mouth and dreading the day when the cooker breaks down or energy prices rise again."
WHEREAS
Rural communities to feel the strain – Source: Manchester Evening News, Page: 4
Rural communities will bear the brunt of government cuts that will force local councils to slash their services. The warning follows the publication of the government's finance settlement, which details the amount of central funding given to local authorities. Rural councils will face a bigger reduction in central grant and spending power than urban councils, according to an initial analysis by the Rural Services Network.
 Our Community – Source: As published by the local Liberal Democrats
According to the BBC, Rochford District Council is facing a cut of 2.5% in funding.
(http://onlinefocus.org/wp-content/uploads/2012/12/budget-cuts.jpg)
So residents of Rochford District might see a rejection of the 'freeze' grant, an increase in their personal fixed costs, further cuts to services and price increases for individual services.
We will let you know more about what is proposed for Rochford's Council Tax 2013 when we are allowed to say but we felt that you ought to know the way the land seems to be lying and give you the chance to comment and make your views known to either us or your own Ward Councillors if you do not live in Hawkwell West.
If ANY of this is of concern to you please email john.mason@bigfoot.com or Christine.Mason@rochfordessex.net and tell us why. This will help us represent you.
Yes, there could be, but many residents who listened to and read the promises made about over development of the green belt at the General and Local Election in 2010 think that the new Government has stopped all building on green belt.
No that is not the case, far, far from it.
Well the RSS Housing targets have been revoked. What does that mean then?
It could mean this;
-10.9%
East of England Regional Assembly (EERA)
23,900 local authority option one figure
26,830 current RSS figure
[Source http://www.insidehousing.co.uk/ihstory.aspx?storycode=6508627]
The difference represents an attempt by the now defunct EERA to impose housing targets of 250 dwellings per year in the development time line from 2025 to 2031 which the Council had already rejected !
In other words NO CHANGE ?
Did you expect a reduction immediately in the proposed losses of green belt 2011 to 2015 that feature in the many planning applications that developers have put into Rochford District Council?
Whilst the Council can set its own housing targets it is still heavily constrained by the RSS and the other recent housing studies.
So why might there be no reduction in housing development and loss of green belt?
What are the issues?
The Government has instructed Council's to place a zero council tax rise in their 2011/2012 Budgets. As the Rochford Independent has already reported this will, in all likelihood, mean a loss of income of £300,000 in the first year and cumulatively £1.5m over 5 years.
The only viable alternative is to cut services or to recoup this over each year of lost cash flow with income from another source.
Hey presto, here is what Eric Pickles will do to plug that gap.
"Imposed central targets will be replaced with powerful incentives so that people see the benefits of building. The coalition agreement makes a clear commitment to providing local authorities with realincentives to build new homes."
"…..those local authorities which take action now to consent and support the construction of new homes will receive direct and substantial benefit from their actions. Because we are committed to housing growth, introducing these incentives will be a priority and we aim to do so early in the spending review period."
Other issues could revolve around what are referred to as "Option one numbers".
Eric Pickles says "Authorities may base revised housing targets on the level of provision submitted to the original Regional Spatial Strategy examination (Option 1 targets), supplemented by more recent information as appropriate."
All local planning authorities were required to project the number of homes they believe are needed to meet their requirements by 2026. Known as Option one numbers, these figures were submitted by local councils themselves to regional development agencies, with both parties negotiating over the number of homes to be included in the regional spatial strategy.
As I understand the position the figures put forward under Option one by RDC, except those for 2025/2031, are those which were in the RSS and are in the Core Strategy anyway.
So no help there perhaps.
And the Strategic Housing Market Assessments (SHMA) and Strategic Housing Land Availability Assessments (SHLAA) for Rochford District could be just put forward as local housing needs assessments which have already been produced and only relatively recently.
But the Council does need to review all of these to ensure that these are really all minimum local housing needs.
Representations to The Planning Inspector examining the Core Strategy by both residents groups and developers are united in saying that much, much more work needs to be done to justify the Locations chosen. Such an irony where the same approach is being deployed by residents and developers to the Core Strategy but with completely different end game objectives if it is thrown out at this point.
At least that could mean that there will be the chance for residents to be to be consulted on the price THEY are prepared to pay in terms of reduced budget at RDC in return for less loss of green belt?
Unless the annual target of 250 dwellings is reduced by the Council then 1250 dwellings will be built between 2011 and 2015. And each 5 years thereafter. It would seem that the only real reduction might only be seen in 2025!!
Where are the outstanding planning application decisions?
Residents of Rochford (326) and Hawkwell (330) wait for Mr. Pickles' decision on the two Appeals at the end of July/beginning of August.
Ashingdon waits for the Council's Decision on the Brays Lane Planning Application (150) on 19 August.
Residents of Rochford also wait for the Council's Decision on the Hall Road Planing Application (600) due in February 2011 under an agreement between the Council and the Applicant (PPA).
It would seem that it has been suggested to residents concerned about the Hall Road planning application that if the Council is minded to approve the outline planning application next February, the release of the greenbelt land that is the subject of this planning application will need the approval of the Secretary of State.
So is it certain that this planning application will be Called In by the Secretary of State and referred to a Government Planning Inspector?
Well No, because it is thought that the Direction made by the Government in April 2009 that many such planning applications must be notified to the Secretary of State for consideration of Call In might, if as thought, the Direction is removed by the New Government then no referral or notification is required.
And, in any event,given the new Government's policy of localism I think that such applications will not be Called In in future as relatively rare as it was anyway before the General Election.
This might be particularly pertinent if in the Brays Lane application if there is a resolution to grant consent for the development in the Report to the Development Control Committee approved by Shaun Scrutton.
Here is an update from the Planning Inspector's Office which is administrating the Public Examination on the Rochford Core Strategy which I have obtained from the Council dated 2 July before the announcement of Revocation of the RSS on 6 July.
"Obviously the situation is still very uncertain with regard to policy changes by central government and she thinks it is likely that there will have to be a further hearing on 8 September (the day after the affordable housing hearing) to deal with that."
"Her latest estimate for the production of her draft report to the Council is around 29 October, with the final report being available around the end of November."
With all the recent talk and focus on the The Pickles Letter it has been easy to forget that the Public Examinaton of the Rochford Core Strategy is still continuing under the direction of Government Planning Inspector, Miss Laura Graham.  Indeed the Hearing on Housing that was attended by many residents and residents groups was only on 12 May 2010.
During the Hearings many questions were asked and challenges made of the Council.
Miss Graham asked the Council to provide the following additional information by 11 June.
Vision
Housing location audit trail
Record of correspondence between ECC and RDC about the transport infrastructure
Missing line from para 3.8 of Topic Paper 1 (Sequential test)
Additional text to explain purpose and content of Transport Strategy SPD
Respondents at the Hearings were invited to look at the new information and make any comments available to the Programme Office by 5.00 pm on 28 June.   I have looked at the information on behalf of residents of Hawkwell West and it confirms my contention that the CS is UNSOUND.
Is this important? Yes.  Because if we can now demonstrate that in the Rochford CS that there are substantive objections then, if the Planning Inspector were to agree in her Recommendation due to be made at the end of September, then the CS could not be used to push planning applications through before it is either revised or replaced with a fresh local plan because of the eventual abolition of the RSS.
So pushing for the CS to be declared UNSOUND can be helpful to residents. At least it counteracts the unhelpful opinion provided by the RDC Planning Policy Team Leader who Colonnade Land LLP say in their letter of 16 June that he confirmed at the Coombes Farm Appeal " that the Council could not resist applications for residential development at the broad locations in the CS".
But according to the
Blyth Case
no weight can be attributed to an emerging core strategy in the light of substantive objections.
Here is the submission I sent to Miss Graham today;
Miss Laura Graham BSc MA MRTPI
Planning Inspector
C/O Programme Office
RDC
 Dear Miss Graham
 I have read the additional information provided by the Council at your request and which was posted on the Council's Web Site on 12 June 2010.
 I was hoping that this would answer some of the questions, issues and challenges that I raised and you noted on 12 May 2010.
 I am afraid that for my part the additional information does not assist me in that respect. 
 You have invited comments from Respondents who attended the PE Hearings on the additional information you requested from the Council by 17.00 hrs on 28 June 2010. This letter sent by email to your Programme Office at RDC complies with that requirement. 
 I have looked through the Audit Trail and I cannot find a trail to the actual evidence that the Council has undertaken a comprehensive and detailed (in planning terms) comparative assessment of the impact of the CS Locations, in that they are identified for places of housing growth, in terms of the impact on green belt, the effect on the landscape and highways.
 I raised with you on 12 May, at the first day of your Hearing on Housing, my concerns about the lack of a comprehensive assessment in highway impact in terms of ALL of the proposed developments on the entire highway network by cumulative effect.  Neither does the additional information provided by the Council specifically on Transportation provide this necessary evidence.    
 Also of great significance I cannot locate in the Audit Trail a detailed consideration of the impact and harm of ALL the development sites on the Hockley Woods SSSI.
 I also raised with you my opinion of the unsustainability of South Hawkwell in particular and spoke about the consideration of alternative Locations.
 It seems to me having looked through the Audit Trail as a definitive source of additional information to the Public Examination of the CS that there is no actual evidence that the Council has undertaken a detailed objective assessment, in planning terms, of reasonable alternatives to the Locations which have been put forward in the CS. 
 Indeed prior to identifying the Locations to the public at all the Council should have carried out an assessment of reasonable alternative Locations that was conducted in full, in a detailed and objective manner in planning terms and, above all, visibly to the public.
 In my view SOUNDNESS of the CS may have been compromised and that these are substantive objections to the CS and, therefore, it should not be recommended for adoption following the PE as it is UNSOUND.
 Indeed according to the Blyth Case I believe that no weight can be attributed to an emerging core strategy in the light of substantive objections?
 If you not minded to observe that it is UNSOUND then the emerging CS will continue to be presented in planning applications which are premature in terms of PPS3.
 What is of great concern to me is that in a letter of objection dated 16 June 2010 submitted to the Council in respect of the Hall Road Planning Application (10/00234/OUT), Colonnade Land LLP allege that in evidence to the Coombes Farm Appeal that the [RDC] Planning Policy Team Leader confirmed that the Council could not resist applications for residential development at the broad locations in the CS.  
 I would urge you to find this CS UNSOUND and allow the substantive objections to require that the emerging CS is revised by the Council and, in any event, probably replaced by a fresh local plan in accordance with the written intentions of the new Government as put forward by Secretary of State, Eric Pickles in his letter dated 27 May 2010.
 There is a final matter that I wish to draw to your attention.
 There would appear to be gap in the Audit Trail between the LDF Sub Committee Meetings which are referred to on 9 February 2009 and 1 July 2009.  The Reference points are Pages 36 and 37.
 There was a meeting of the  LDF Sub Committee which is not reported upon and for the sake of completeness I am informing you accordingly because it was a significant decision making occasion.
 As a Member of the Council I was invited by an Officer by email only to attend a meeting of the LDF Sub Committee on 1 April 2009 where all Members could attend to discuss the Allocation of Sites.
 It was a meeting where Minutes were NOT published to my knowledge with just Shaun Scrutton attending other than Members.
 It was not summonsed by a Council Agenda or advertised to the public that a meeting was to be held by the LDF Sub Committee on the Allocation of Sites.
  This part of the CS process should have been made visible to the public with a record of the explanations for the basis of the assessment undertaken and the detailed planning reasons for promotion or rejection of sites disclosed when the Allocations of Sites DPD was put to public consultation in March 2010.
 There were some reasons given in the Allocation of Sites DPD but the quality of these is very poor in my opinion and I have concern that the Council has not undertaken a comprehensive and detailed (in planning terms) comparative assessment of all of the sites promoted and rejected by the Council.
 Sincerely
Councillor John Mason BSc FLS ACIB
Rochford District Council says in its Press Release that it has to continue to proceed with its Core Strategy (CS) because although the Secretary of State, Eric Pickles, has announced the new Government's intention to abolish the Regional Housing Targets (RSS) it has not passed legislation.
It has been said by other planners that Section 79 of the Local Democracy, Economic Development and Construction Act 2009 sets out the Secretary of State's reserve power to revoke a regional strategy where the Secretary of State thinks it, necessary or, expedient to do so.
So if the Council wishes to deliver the promise of reduced housing development, especially on green belt, then why does it not lobby Eric Pickles, David Cameron and Nick Clegg for the use of Section 79?
Until the existing emerging Core Strategy is officially placed under revision those areas with large housing developments currently scheduled in the first 5 Years are, in my opinion, vulnerable to new, existing and revised planning applications on dismissal of appeals which none of us want in green belt.
These areas are as follows; (from the Core Strategy Submission Document)
West Rochford 450
West Hockley 50
South Hawkwell 175
East Ashingdon 100
There is already a planning application for 600 dwellings at Hall Road and one for 150 in the vicinity of Brays Lane, Ashingdon under ref 10/00374/OUT which will be approved or refused by the Council on 19 August 2010.  The DWH Appeal in Hawkwell for 330 could still be Dismissed but a new planning application for 175 submitted very quickly.
But the Council might consider in strategic policy that even if the RSS is abolished by force of law that it cannot produce an assessment of local housing needs per se or sufficiently quickly so as to re-denominate the 5 Year Supply of developable land thus leaving a planning policy vacuum. Under these fragile circumstances The Council might have little choice but to stick with the higher targets of the RSS as the only fallback that the Council has if it is avoid a deluge of planning applications and/or appeals with the associated high cost regime.
 
Indeed if you look at the structure of the CS it is really hard to see how it could reduce the emphasis on the development of green belt immediately as encouraged by Conservative Party policy which is now emerging as new Government policy.  It is not possible to bring forward development of brown field sites because these need to be vacated first !!
 
There would appear to be concern in the Council about how to conduct a local housing assessment because it has never done it before and in its Press Release dated 17 June the Council admits to be waiting for further guidance from Government. This is disappointing because I would have hoped that the Council would see this as a challenge and embark very quickly to adopting suitable methodology. 
 
There is talk in the Council that it seems to hope that the Government will require Essex County Council to be setting housing targets again when actually a radical re-assessment of local housing needs is required by our most local planning authority (LPA) as enabled by radical political change supported by local voters.  
An alternative might be to create a local housing assessment consortium with Council neighbours Chelmsford, Castle Point and Southend. A sort of sub regional housing target to replace the RSS when abolished.
If you live in Rochford, Hawkwell or Ashingdon then you might wish to ask your Council to lobby for Eric Pickles to use Section 79 of the Local Democracy, Economic Development and Construction Act 2009 sets out the Secretary of State's reserve power to revoke a regional strategy where the Secretary of State thinks it, necessary or, expedient to do so.
And in readiness for legislation create a local housing assessment consortium with Council neighbours Chelmsford, Castle Point and Southend. A sort of sub regional housing target to replace the RSS. ON that basis the Council might be able to not just resist some planning applications but the ones that residents voted in the General Election and Local Elections that it did not want.
You might wish to read a more detailed review of the Implications of the Pickles Letter for the Rochford District Core Strategy which might be helpful to those people who have been asked by the Planning Inspector (letter here)conducting the Public Examination of the Rochford Core Strategy to comment further.
The Rochford Lib Dem web site "OnlineFOCUS" has published an interesting article here .
Summary of the Article:
Recent changes have been made by the Coalition Government to Planning Policy PPS3 where the previous requirement  that new housing was supposed to be built at a minimum density of 30 units per hectare has now been dropped. Gardens are no longer classified as 'brownfield' sites and that will reduce any incentive for councils to rely on garden land for development sites. Our local planners at Rochford District Council have been asked  by how much the rules have changed. The answer is : not very much, so far.
Conclusion of the Article:
If you have a big garden and want to build a couple of houses in it you will still be able to apply for planning permission. And if your proposal is properly designed, with adequate garden sizes, suitable parking places, no overlooking etc, you will probably still get permission.
The Rochford Independent found this very interesting because a number of acres of "garden" had, on the face of things, been included in the land that had been put forward in the David Wilson Homes Planning Application.
So What is Garden Grabbing?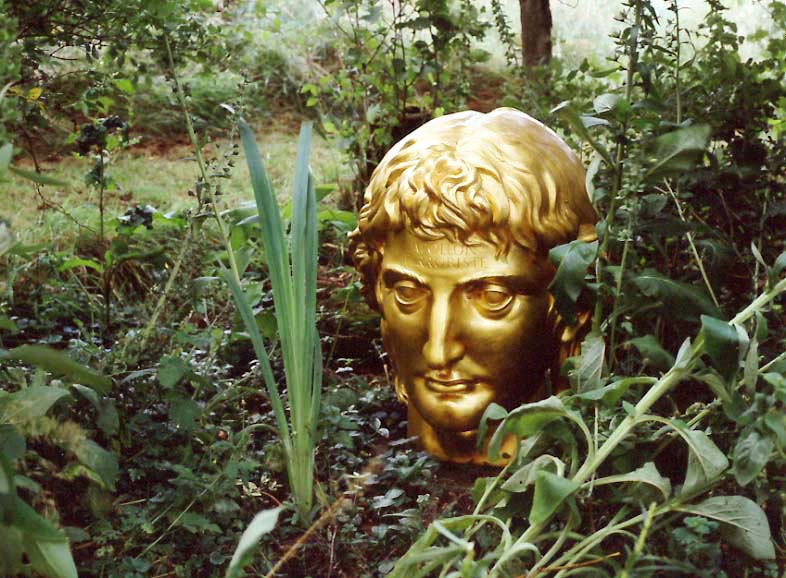 Garden grabbing refers to the practice of building homes on open land attached to existing urban or suburban houses, which increases population density and, campaigners say, damages the character of an area.
In the run up to the General Election the Conservatives said the problem had arisen because of changes to planning policy drawn up by former deputy prime minister John Prescott in 2000, classifying gardens as brownfield, rather than greenfield, land.
Leafy gardens across the country are being dug up, and replaced with blocks of flats and high-density buildings that spell disaster for the local environment and local infrastructure.
The definition of brownfield land had not changed since the 1980s, what had changed were the targets for developing brownfield sites.
So what can residents do to get this issue looked at again now that the DWH Appeal has closed and The Planning Inspector had on, 8 June, submitted his Recommendation to Secretary of State, Eric Pickles who has the ultimate decision.
Well it looks as if the Announcement on the removal of the minimum housing density and the changes to garden grabbing were made on the same day so this might not have been considered by The Planning Inspector.
If you wish to help stop the 330 David Wilson Homes in Hawkwell please consider writing another letter to Mr. Pickles and his Planning Casework Team at email address PCC@communities.gsi.gov.uk
 
The Planning Casework team at Communities and Local Government will be issuing the Decision Letter.
Suggested Letter
Dear Mr Pickles
PINS Reference APP/B1550/A/09/2118700/NWF
I understand that your Government has very recently made changes to PPS3 in
respect of a minimum housing density and garden grabbing.
I further understand from The Planning Inspectorate that The Planning
Inspector's Recommendation was forwarded to you on 8 June on the very day that
your Government was making changes to PPS3 and that The Planning Inspector
might not have taken this into account as material changes in planning
considerations that affect this Appeal.
A number of acres of "garden" have, on the face of things, been included in the
land that had been put forward in the David Wilson Homes Planning Application
and at, it could be, a density greater than 30 dwellings per hectare. One of
these gardens is in Thorpe Road  and the other is at the Chalet in Rectory
Road.
In view of the change in Government Policy the implications are that the Appeal
should now be Dismissed for these reasons and further to the fact that the
proposed development at 330 is way in excess of the 175 recommended by Rochford
District Council in its Core Strategy which lower figure was not even based on
local needs but the RSS which you intend to abolish.
Thank you for your attention to this letter and I look forward to your reply.
Yours sincerely
END OF LETTER
Emma Thomas (emma.thomas@nqe.com) wrote a great double page spread in the Echo entitled "United Against Homes Proposal" which reported on the representations that were made by many residents' groups across Rochford District to a Government Planning Inspector.
As an objector myself (district councillor John Mason) I came away feeling so proud that there were so many people in our community who were prepared to enter a public inquiry to make their views so well known.
But I have pondered on the question of was that enough for common sense to prevail?
As this is an inexorable legal process driven by the national planning system of the previous Government I came to the conclusion, having spoken to planning professionals, that nothing will stop this happening against the wishes of the people unless many more residents directly call for it to be stopped and a binding re-assessment conducted by local people.  
Now is the time for Rochford District to call for help. Delay and it will be too late quite soon.
Why?
An environmental catastophe will definitely hit the Rochford District in 2011 and the "development storm" will continue unabated for a decade or more unless you act now.
Everyone living in Rochford District has known about this for years and it is something that residents have been shouting out about at public meetings to try to get someone to listen for 3 years. 
The response from local politicians has been "Yes, OK, we know" but the Law stops anything from being done about it.
But now is our chance. A chance of a lifetime because, suddenly, the Law can be changed.  Who can change it and stop an Environmental disaster even at the eleventh hour?  Well you can because we have in the UK a Liberal/Conservative Coalition Government and David and Nick are up for change.
Still not sure what I am on about? Yes you do. 
Do we really need 1250 new dwellings to be built in our district from 2011 to 2015?  It is claimed that these are for people coming into our district to take up newly created jobs? Has this been realistically assessed as a true local need? Or is it a justification for just building houses to meet imposed targets?
And for each five years thereafter another 1250 and so on.
What are our real local needs?
Your local council has known for some time that the infrastructure cannot cope and this was admitted openly by many at a council meeting a year or so ago.  But the same council has put forward proposals that are not even properly assessed against the existing poor district wide infrastructure.
The Liberal/Conservative Coalition Government promises to put forward a national planning statement for ratification to Parliament.  But it is right at the bottom of the page !!   Does that imply a low priority and delays in change?  
Rochford District is already threatened with planning decisions for at least 1460 dwellings from proposals put forward by developers who are determined to force the hand of the new Liberal/Conservative Coalition Government with decisions on two Appeals which are due on 26 July and 5 August.
This will be before a decision on the Core Strategy due at the end of September.
So will The Liberal/Conservative Coalition Government abolish this whole process by making a new national planning policy in time to save Rochford District from the impending environmental disaster that we ALL forsee?
YES, eventually, but too late, probably, for Rochford District
You must bring this directly to the attention of David Cameron and Nick Clegg.  It will be too late unless you act now, right away.
Don't leave this to your local council because councils tend to obediently await process to take its course rather than be proactive.  That is part of the problem.  A slavish desire to follow process because they dare not challenge that process does not deliver change when it is desperately needed. Rochford District Council got us into this mess and I can't see them being able to deal with it unless you show them how.
If you are too busy to write a long letter yourself then you could  just copy and paste this article and write to David and Nick telling them that we in Rochford are desperate to avoid an environmental and democratic disaster and we need their help as our Government of Change.
Letters rather than emails have the greatest effect.  Details of who to write to below in order of influence. 
To ensure a reply to your postal correspondence please include your full name, address and postcode.
Write to Number 10
You can write SEPERATELY to the PM (David Cameron) and The Deputy PM (Nick Clegg) at the following address asking them to make sure that their Government takes urgent action to safeguard Rochford District; it's an emergency !!
10 Downing Street,
London,
SW1A 2AA
Write to your MP, either Mark Francois or James Duddridge asking them to personally lobby Nick Clegg, David Cameron, Eric Pickles and Grant Shapps on behalf of their constituents.
House of Commons
London
SW1A 0AA
Write to Eric Pickles who is The Secretary of State who is making decisions on two planning appeals (Coombes Farm and DWH Hawkwell) and the Core Strategy asking him to preserve the rights of Rochford District to benefit from the Change promised by Government.
Cabinet Office
70 Whitehall
London SW1A 2AS
Write to Grant Shapps who is The Minister of State who is responsible for the new National Planning framework asking him to take whatever action is necessary to preserve the rights of Rochford District to benefit from the Change promised by Government.
Department for Communities and Local Government
Eland House, Bressenden Place, London SWIE 5DU