Hullbridge 500 new homes plan sparks public anger from the Echo
By Michael Casey
RESIDENTS are furious over plans for hundreds of homes in a quiet village.
About 500 new homes could be built in Hullbridge by 2021, under revisions to Rochford District Council's new development plan.
The village was one of the areas earmarked to take an increased amount of housing when the number of new homes in Rayleigh was slashed from 1,800 to 720, following huge pressure from the town's residents.
However, 80 residents who attended the council's central area committee meeting were told they could not discuss the issue, as planning was not under the committee's remit.
There appears to be a general consensus both from the general public and youngsters that designated meeting areas, which are supported by all, are preferred to ad hoc gathering points on street corners or other inappropriate venues. Consultation with youths across the District has already confirmed their perception that they have nowhere to go.  It therefore appears that we are all united in recognising the need to identify suitable locations for youngsters to meet up.
 
I was actually referring to some preliminary discussions about re-establishing a youth club at Rocheway, Rochford and in proposals for a new youth club in Eldon Way at Hockley.
 
In summary the police would support buildings and locations that diverted the prospect of anti social behaviour away from more residential areas, but we will do no more that support the general principles.  It is very much in the hands of local residents and councils to determine whether specific locations are deemed appropriate.
Medical Care : Matter of Concern Number 4, Residents Survey – Hawkwell West 2007
As a Ward Councillor I am working with the South East Essex Primary Care Trust to ensure that there are Health Improvement Programmes aimed at the population of Rochford.
These are:
DEMOCRACY DIRECT because I have no committee which funds, owns or directs me.
THE ROCHFORD INDEPENDENT is owned by John Mason who is the Editor.
John sponsors Rochford District Residents (a local registered political party for Rochford District, Essex). Hawkwell is our base but we cover the whole of the Rochford District.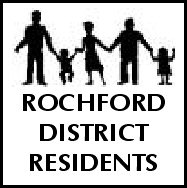 If you raise something with me then it goes DIRECT to Council or the alternative responsible organisation like the Essex Police or the Primary Care Trust. DEMOCRACY DIRECT !! Anything else is not Democratic.
Planning : Matter of Concern Number 5, Residents Survey – Hawkwell West 2007
Sites Suggested for Development in Hockley/Hawkwell
These sites have been suggested by landowners to Rochford District Council as part of its consultation on the Rochford Core Strategy.  An allocation of 400 houses is recommended.  Does this affect you?
 
1                 Land off Folly Lane , Hockley
2                 Land off Magnolia Road, Hockley
3                 Land off Thorpe Road, Hawkwell
4                 Land off Beckney Avenue, Hockley
5                 Site at the Pear Tree, New Park Road, Hockley
 Planning : Matter of Concern Number 5, Residents Survey – Hawkwell West 2007
The Conservative run District Council has determined its preferred options for how the District is to develop over the next 14 years and it wants to hear your views on these.  An array of issues need to be decided, including the general locations for new housing, areas to be protected, future employment provision, affordable housing, the approach towards tourism and leisure, and more.
 
The proposals are explained in the draft Rochford District Core Strategy, one of a series of development plan documents being prepared by the Conservative Party for the District.
Medical Care : Matter of Concern Number 4, Residents Survey – Hawkwell West 2007
I have been contacted by many people in Rochford District about the PCT intention to close the late Dr. Sen's Surgeries in Hawkwell and Rochford.
I understand that a final decision will be made by the NHS Primary Care Trust on 29 March 2007, 12.30 pm at Harcourt House, Harcourt Avenue, Southend.  This meeting is open to the public.
Let me say that I have not been consulted, nor have the imperative reasons why these have to close been made known to me by the PCT.
The Rev Peter Smith was inducted as the rector of Emmanuel Church, in Main Road, and St Mary's Church, in Rectory Road, during a special service on Monday.
Ward News
First of all a "thank you" to all those who voted for me to continue my independent, residents mandate at Rochford District Council.  I am now the only Independent on RDC.  I have delayed the "victory newsletter" because the issues of the nuisance being caused by young people were my priority given the volume of e mails and calls that I was receiving.
The primary responsibility for policing and nuisance does not lie with the Parish or District Council although their Councillors and Officers will do everything they can to make our County Councillor, the Police and the Essex Police Authority aware of the issues and your concerns.  So what I have been doing is working with the District Council Officers and the Police on those issues where we have direct responsibility at RDC and can make real improvements.
The fence at the bottom of Park Gardens has been repaired, the gates replaced and an anti moped barrier erected.  The Police will now assist Service Team in locking the gates at night and there will be clear signage of closure times.  I have arranged for RDC to also replace the barrier and fencing at Hawkwell Park Drive, so if the moped riders wish to invade the playing fields again then they will be recorded by the CCTV at Clements Hall on entry and dealt with by Holmes Place Security and the Police. The murals on the pavilion are welcome and have stopped the graffiti here, and it is claimed, elsewhere.  This was a joint project involving RDC and the Police. But my concerns are that the young people who have been congregating at the end of Park Gardens will now return to Hawkwell Parade but hopefully the joint project between the shops and the Parish Council for the installation of CCTV will deter this when installed.
I have met with Chief Inspector John Walker, who is the Commander for Rochford District and he has kindly agreed that I can circulate the answers to many questions that I asked him.
Interestingly we concurred on our views on Dispersal and Curfew Orders but if Chief Inspector Walker were to apply for these in Hawkwell in the future then he will have my full support.
I also fully support any action under "Section 59" for confiscation and destruction of any vehicles that are misused.
Here is our Question and Answer Session