Hullbridge 500 new homes plan sparks public anger from the Echo
By Michael Casey
RESIDENTS are furious over plans for hundreds of homes in a quiet village.
About 500 new homes could be built in Hullbridge by 2021, under revisions to Rochford District Council's new development plan.
The village was one of the areas earmarked to take an increased amount of housing when the number of new homes in Rayleigh was slashed from 1,800 to 720, following huge pressure from the town's residents.
However, 80 residents who attended the council's central area committee meeting were told they could not discuss the issue, as planning was not under the committee's remit.
Wendy Clarke, of Mapledene Avenue, Hullbridge, said: "We are trying to get some answers about flats being built in the village.
"We were only given ten minutes for questions. However, we were fobbed off with excuses and got no answers.
"Then they spent 25 minutes telling us about an inspector the council is going to employ to look into dog mess on pavements. Time would have been better spent listening to us about our concerns."
Chairman of the central area committee, Hawkwell Tory councillor Derrick Stansby, said while he could appreciate residents' concerns, the area committee was not the place to discuss planning. He said: "As far as new homes are concerned, the issue is not cut and dried.
"Because of the concerns there are across the district, we have gone back to look at all the housing allocations. There is going to be another round of public consultation, when everyone can raise issues."
Rosemary Brown, a Hullbridge Tory district councillor and chairman of Hullbridge Parish Council planning committee, echoed his views.
She said: "It has not yet been decided how many new homes will be going where. It is not only in this village people are up in arms, but across the country, because of the Government's demands."
There appears to be a general consensus both from the general public and youngsters that designated meeting areas, which are supported by all, are preferred to ad hoc gathering points on street corners or other inappropriate venues. Consultation with youths across the District has already confirmed their perception that they have nowhere to go.  It therefore appears that we are all united in recognising the need to identify suitable locations for youngsters to meet up.
 
I was actually referring to some preliminary discussions about re-establishing a youth club at Rocheway, Rochford and in proposals for a new youth club in Eldon Way at Hockley.
 
In summary the police would support buildings and locations that diverted the prospect of anti social behaviour away from more residential areas, but we will do no more that support the general principles.  It is very much in the hands of local residents and councils to determine whether specific locations are deemed appropriate.
Chief Inspector John Walker
Rochford District Commander
Extension 34433
Medical Care : Matter of Concern Number 4, Residents Survey – Hawkwell West 2007
As a Ward Councillor I am working with the South East Essex Primary Care Trust to ensure that there are Health Improvement Programmes aimed at the population of Rochford.
These are:
• STAR Partnership – this is a multi agency partnership aimed at increasing provision of health and well being programmes through Rochford. Originally the project focused purely on two wards in Rochford town itself but has now expanded to encompass the district as a whole. projects are delivered through a  variety of settings and involve a wide range of stakeholders form both the voluntary and statutory sector. The focus of the partnership is on the wider determinants of health so do not necessarily focus on specific disease related issues but on a more holistic model e.g. healthy eating as a means of decreasing risk factors for obesity, CHD, diabetes etc. The PCT employs the STAR partnership coordinator and supports specific projects as appropriate
• National Healthy Schools Award – a number of primary and secondary schools have achieved the National Healthy Schools Award which is facilitated through the Local Education Authority and PCT as part of the Essex and Southend Healthy Schools Partnership. The PCT employs the Healthy Schools Advisor who is the key link with schools wishing to achieve the Award and again provides additional support for specific pieces of work required to support schools in this work. The Award requires schools to evidence action around four key areas all related to wider determents of health and sustainable behaviour
• GP Exercise Referral Scheme – this operates in partnership with Clements Hall Leisure Centre and enables patients who meet a specific criteria to access tailored exercise programmes facilitated by trained instructors the outcomes of which include sustainable increase in physical activity for the benefit of both their specific condition and their overall well being
• Stop Smoking Services – this operates across south Essex and as well as a specialist service that patients can either  self refer into or be referred by a health professional, would be quitters can also access support through a scheme that has been put in place with community pharmacists
• Smoke free Implementation – the PCT is working in close partnership with Local Authorities to ensure that the smoking in public places ban that comes into force nationally on 1st July is successfully implemented through increased public awareness and support for businesses on whom the ban will impact
Health promotion campaigns with community pharmacies  – the PCT has designed a programme of six campaigns focusing on key health improvement messages that will be delivered through community pharmacies to raise awareness on issues including obesity, sensible drinking, flu immunisation, sexual health promotion and cancer screening programmes. The programme of campaigns will run throughout 2007/8.
I am currently in discussion with the PCT about improvements to heath services and will provide further information when it is available.
DEMOCRACY DIRECT because I have no committee which funds, owns or directs me.
THE ROCHFORD INDEPENDENT is owned by John Mason who is the Editor.
John sponsors Rochford District Residents (a local registered political party for Rochford District, Essex). Hawkwell is our base but we cover the whole of the Rochford District.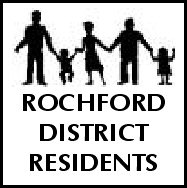 If you raise something with me then it goes DIRECT to Council or the alternative responsible organisation like the Essex Police or the Primary Care Trust. DEMOCRACY DIRECT !! Anything else is not Democratic.
To ensure that I can work for your benefit as your Ward Councillor I conducted a survey Residents Survey – Hawkwell West 2007 to find out what things mattered to you most.
Read on to see that Action is being taken by me on your Top Five Concerns. 
Planning : Matter of Concern Number 5, Residents Survey – Hawkwell West 2007
Sites Suggested for Development in Hockley/Hawkwell
These sites have been suggested by landowners to Rochford District Council as part of its consultation on the Rochford Core Strategy.  An allocation of 400 houses is recommended.  Does this affect you?
 
1                 Land off Folly Lane , Hockley
2                 Land off Magnolia Road, Hockley
3                 Land off Thorpe Road, Hawkwell
4                 Land off Beckney Avenue, Hockley
5                 Site at the Pear Tree, New Park Road, Hockley
6                 Land at Greensward Lane, Hockley at the junction of Trinity Wood Road
7                 Land adjoining Marylands Avenue, Merryfields Avenue, Brackendale Close and Plumberow Avenue
8                 La Vallee Farm
9                 Land at Church Road, Hockley
10             Land to the south of Ironwell Lane, Hawkwell
11             Land at Greenacres, Victor Gardens, Hockley
12             Land at 57 High Road, Hockley
13             Land at Pond Chase Nurseries, Hockley
14             Land on the north side of Mount Bovers Lane, Hawkwell, Essex (between 'Lynton' and 'Clairmont')
15             Land between Holyoak Lane and Mount Bovers Lane, Hawkwell, Essex (adjacent to Pear Tree Cottage)
16             Land at Folly Chase, Hockley
17             Land east of Clements Hall Sports Centre, Hawkwell
18              Land at Magees Nurseries, Windsor Gardens, Hawkwell
19             Land south of Mount Bovers Lane, Hockley
20             Essexwire Works, Lower Road, Hockley
21             Land at 155 Greensward Lane
22             Land at Plumberow Avenue, Hockley
23             Land south east of Hockley Station, Hockley
 Planning : Matter of Concern Number 5, Residents Survey – Hawkwell West 2007
The Conservative run District Council has determined its preferred options for how the District is to develop over the next 14 years and it wants to hear your views on these.  An array of issues need to be decided, including the general locations for new housing, areas to be protected, future employment provision, affordable housing, the approach towards tourism and leisure, and more.
 
The proposals are explained in the draft Rochford District Core Strategy, one of a series of development plan documents being prepared by the Conservative Party for the District.
As your Independent District Councillor I have to tell you that I am not happy with the way that the Core Strategy (Reg 26) is being presented in the public consultation.
I do not think that the Draft document explains how the allocations below might have been arrived at;
Rochford/Ashingdon 1000    HOCKLEY/HAWKWELL 400    Rayleigh 1800
Here is the reasoning included in the Draft Core Strategy for Hawkwell/Hockley.  Has Hawkwell already been chosen?  It looks like it to me with the statement "Hawkwell is the best located part of the conurbation".
 
Full Quotation "Hockley/Hawkwell is less well located in relation to the existing highway network and close to its edges the conurbation has a more rural feel than Rayleigh and Rochford/Ashingdon. Hawkwell is the best located part of the conurbation, being only a short distance from the Cherry Orchard Way link road. There are a range of environmental designations surrounding the area from the Roach Valley and Hockley Woods along the southern boundary to a series of open spaces and wildlife sites elsewhere. The conurbation is significantly limited, as a result, in terms of opportunities for expansion."
I have been reminded by an Officer that the Core Strategy is not site specific – the site specific details will be included in the Allocations Development Plan Document to follow. But if the allocation of 400 is approved then the Council will have to identify sites in Hawkwell/Hockley to meet that capacity allocation and we might not stop it.
But earlier in 2007 RDC made a 'call for sites' as part of the early work on the Allocations Development Plan Document. The aim was to flush out details of all the sites landowners and developers that are lining up to promote for housing development (and make a lot of money !!).
When I asked the Officer about this information I was advised that RDC will be arranging for a summary of all the promoted sites to be reported to Members in the not too distant future.  At the moment, the information is not public. And too far late for this information to be given to both Members and Residents as part of the consultation!!
Enquiries of the Officer confirmed that as part of that exercise, RDC had received representations in respect of the farmland east of Clements Hall, behind Rectory Road and Magees Nursery (mushroom farm and industrial units).
Hockley/Hawkwell has an allocation of 400 houses.  By a strange coincidence working from current housing densities the two sites which have been identified in Hawkwell have a capacity around 400 houses !!
My own view is that brownfield sites such as the mushroom farm and factory site will inevitably have priority consideration but I will fight against the loss of Green Belt adjoining Clements Hall.
IF YOU DO NOT WANT TO SEE THIS GREEN BELT LOST YOU MUST WRITE TO THE DISTRICT COUNCIL BEFORE 2 JULY 2007.
You can download the Council's proposals document and send your objection to the Council from http://www.rochford.gov.uk.  Or you can write to Shaun Scrutton, Head of Planning & Transportation at RDC, South Street, Rochford, Essex.  SS4 1BW with the Reference, Draft Core Strategy (Reg 26), Objection.
Medical Care : Matter of Concern Number 4, Residents Survey – Hawkwell West 2007
I have been contacted by many people in Rochford District about the PCT intention to close the late Dr. Sen's Surgeries in Hawkwell and Rochford.
I understand that a final decision will be made by the NHS Primary Care Trust on 29 March 2007, 12.30 pm at Harcourt House, Harcourt Avenue, Southend.  This meeting is open to the public.
Let me say that I have not been consulted, nor have the imperative reasons why these have to close been made known to me by the PCT.
I have written to  the PCT asking what is going on and they have not replied.
A public meeting was held by the AdHoc Committee on 17 March, 2.00 pm at Hawkwell Village Hall.  About 250 people attended to object to the closures of the Hawkwell Park Drive and Leecon Way surgeries.
The PCT was only there to take notes despite having a legal obligation to consult with patients.  I reckon that this is meant to be a discussion not a passive note taking participation by the PCT.
The meeting was chaired by Lorraine Holditch who was previously the Patient Representative on the Rochford and Castle Point PCT.  The merger had happened between the PCT's in October and nobody had told her that she had been dropped from the PCT !! RDC Director of External Services, Graham Woolhouse had also been dropped but at least he knew.  Therefore until the letters came out on 28 February nobody else knew apart from the PCT.
Dr. Mrs Sen has signed a three year lease and there is a 25 year lease on the table.
The bad news was that the 3000 patients could be accomodated in the Back Lane and Jones Family Surgery; so said Dr. Jamie Nicholls and a representative from Rochford called Lorraine.
It looks like a strategy by the PCT to save money by consolidating.
Lorraine Holditch introduced Bonnie Hart, Tory County Councillor and Tory District Councillor Derek Stansby. 
 As a District Councillor for Hawkwell I reminded the PCT that we are the Owners of the NHS and we wanted to keep our Surgeries.
Myra Weir spoke as a resident of 43 years. The Hawkwell Parish Council Chairman did not attend but I understand that he may be ill. But neither did the Hawkwell Parish Council Vice Chairman attend.
Residents were encouraged by the Adhoc Committee to write individual letters of complaint to the PCT and go to the meeting on 29 March.
The Rev Peter Smith was inducted as the rector of Emmanuel Church, in Main Road, and St Mary's Church, in Rectory Road, during a special service on Monday.
Ward News
First of all a "thank you" to all those who voted for me to continue my independent, residents mandate at Rochford District Council.  I am now the only Independent on RDC.  I have delayed the "victory newsletter" because the issues of the nuisance being caused by young people were my priority given the volume of e mails and calls that I was receiving.
The primary responsibility for policing and nuisance does not lie with the Parish or District Council although their Councillors and Officers will do everything they can to make our County Councillor, the Police and the Essex Police Authority aware of the issues and your concerns.  So what I have been doing is working with the District Council Officers and the Police on those issues where we have direct responsibility at RDC and can make real improvements.
The fence at the bottom of Park Gardens has been repaired, the gates replaced and an anti moped barrier erected.  The Police will now assist Service Team in locking the gates at night and there will be clear signage of closure times.  I have arranged for RDC to also replace the barrier and fencing at Hawkwell Park Drive, so if the moped riders wish to invade the playing fields again then they will be recorded by the CCTV at Clements Hall on entry and dealt with by Holmes Place Security and the Police. The murals on the pavilion are welcome and have stopped the graffiti here, and it is claimed, elsewhere.  This was a joint project involving RDC and the Police. But my concerns are that the young people who have been congregating at the end of Park Gardens will now return to Hawkwell Parade but hopefully the joint project between the shops and the Parish Council for the installation of CCTV will deter this when installed.
I have met with Chief Inspector John Walker, who is the Commander for Rochford District and he has kindly agreed that I can circulate the answers to many questions that I asked him.
Interestingly we concurred on our views on Dispersal and Curfew Orders but if Chief Inspector Walker were to apply for these in Hawkwell in the future then he will have my full support.
I also fully support any action under "Section 59" for confiscation and destruction of any vehicles that are misused.
Here is our Question and Answer Session Read more