The Central Area Committee on 20 September in Hawkwell Village Hall considered a request by Hawkwell Parish Council for a Teen Shelter to be sited on the field adjoining Clements Hall Leisure Centre.  No details had been submitted before the meeting but the Central Area Committee was supposed to recommend this in principle to the Executive Board.  A large number of residents from Hawkwell West, my Ward, attended and some spoke out very strongly against this proposal.  Because no details had been submitted before the meeting no one knew if it required Planning Permission or not.  If it did not then the Chairman, also a Member for Hawkwell West but a Tory (Executive Councillor Derek (Steve) Stansby), said that the Executive Board would approve it.  Not so said an Officer and indeed Councillor Hudson, Deputy Leader of the Council, but the Chairman, wishing to push this through regardless of local opinion, the people he represents, insisted otherwise.  Under the circumstances I publicly voted against because it went against the views of residents and I had not even seen the details.  So much for local consultation.  Indeed I discovered in the Minutes of Hawkwell Parish Council that only 6 adults had attended their public meeting – so the rest,54,were young people and Parish Councillors.
POLICE officers are searching for volunteers to give up a few hours of their time to help free up police in their area.
Chief Insp John Walker, of Rochford police, said civic-minded people of all ages could make the most of their skills, whether they are in accountancy, human resources or manual labour, by helping police with small tasks.
They could even spare just a few hours to water the window boxes, wash police cars or help with administrative tasks.
Mr Walker said: "One of our big drives is about engaging with the general public, making sure we work closely together to improve the community.
You can keep up to date with breaking News from South Essex, Rochford District & Hawkwell by clicking on the links below and choosing the subject you want to know more about.
These news feeds come from a diverse series of sources and we hope that you find it both interesting and informative. 
If you wish to send us a new story please click on this link
There appears to be a general consensus both from the general public and youngsters that designated meeting areas, which are supported by all, are preferred to ad hoc gathering points on street corners or other inappropriate venues. Consultation with youths across the District has already confirmed their perception that they have nowhere to go.  It therefore appears that we are all united in recognising the need to identify suitable locations for youngsters to meet up.
 
I was actually referring to some preliminary discussions about re-establishing a youth club at Rocheway, Rochford and in proposals for a new youth club in Eldon Way at Hockley.
 
In summary the police would support buildings and locations that diverted the prospect of anti social behaviour away from more residential areas, but we will do no more that support the general principles.  It is very much in the hands of local residents and councils to determine whether specific locations are deemed appropriate.
Anti Social Behaviour : Matter of Concern Number 1, Residents Survey – Hawkwell West 2007
So the Police want the Youth to congregate at Clements Hall Leisure Centre. Not good news for Hawkwell residents living nearby.  But the Police want the Youth to be able to use the facilities.
So will Virgin Active and RDC offer the use free or subsidised?
I have written to a senior officer of RDC to ask how this Police request will be actioned.
Rochford District Council – Central Area Committee 12 June 2007
NO members of the public attended.  Why?
But there were 14 paid employees of RDC present (cost?).  And at least 7 paid employees of Essex County Council who were not presenting (cost?).
RDC Executive Councillor Mavis Webster was down to present on Tourism but she did not turn up nor send apologies.
This is a Panel of Residents put together by Essex Police.
The names of the members are not published and will change from time to time as it would be pointless to always have the same voices. It is not open to Councillors or people with any particular political view.
The agreed priorities will be published in various ways, initially on web page http://www.essex.police.uk/hockley
Where it says Hockley the Police mean Hawkwell/Hockley (it says Hockley because that is the name of their team!!)
The Neighbourhood Action Panels (aka NAPs) are intended to set the Neighbourhood Policing Team priorities ie speeding, nuisance, youths etc.,
DEMOCRACY DIRECT because I have no committee which funds, owns or directs me.
THE ROCHFORD INDEPENDENT is owned by John Mason who is the Editor.
John sponsors Rochford District Residents (a local registered political party for Rochford District, Essex). Hawkwell is our base but we cover the whole of the Rochford District.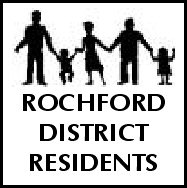 If you raise something with me then it goes DIRECT to Council or the alternative responsible organisation like the Essex Police or the Primary Care Trust. DEMOCRACY DIRECT !! Anything else is not Democratic.
Anti Social Behaviour : Matter of Concern Number 1, Residents Survey – Hawkwell West 2007
I undertook a visit to Essex Police Headquarters as part of the Anti Social Behaviour Review being undertaken by Rochford District Council.
We met Assistant Chief Constable (ACC) Carmel Napier who is in charge of Neighbourhood Policing.  Rochford Area Commander, Chief Inspector John Walker reports to Mrs Napier.
Planning : Matter of Concern Number 5, Residents Survey – Hawkwell West 2007
In 2003 I was elected by you as a Member of Hawkwell Parish Council.  One of the priority projects was the development of a village plan. This is one of the projects that I wished to see taken forward by Hawkwell Parish Council 2003 – 2007.
One of the big questions is development, what is going to happen to Green Belt?  Houses or not?
The new Area Committees were the only promising part of the New Political Structure put in place by the Conservative Party Group on Rochford District Council.  But that promise has been dispelled even before they have met.
They were promising because they meet almost locally and would allow residents to speak.
The Area Committees were approved before the way that they would work with public speaking had been worked out.
I have now been informed verbally by Councillor Stansby, Central Area Chair, that residents who wish to speak will have to fill in a form beforehand !!
As the Chair had been appointed and the first meeting was due on 12 June, I wrote to Derek Stansby and asked how the public could participate.  These new Area Committees are about consultation with residents but no details were available to advise residents.
I sent the letter and the by the afternoon of receipt by Derek Stansby, it had been passed to Rochford District Council Officers to ascertain how the Area Committees were to work!! I thought that these "super councillors" on the Area Committees and Executive Board were paid additional allowances for additional responsibilities.  If they are going to use the old ruse of asking the Officers what to do then why do we need executive councillors who are paid?
BURGLARY WARNING: Several recent burglaries have occurred in Hockley. Patio doors are being smashed to gain entry. It is suggested to install a good Burglar Alarm. Install PIR lights. Postcode your property. Visit www.immobilise.com and record details of valuables, serial numbers etc for free. If your road is not currently covered by a neighbourhood watch scheme, it is strongly recommended.
YOUTH ISSUES: The new skateboard park is almost complete at Clements Hall. Rochford Council are considering installing 5-a-side football posts at the overflow car park near to the ramps to encourage youths away from Spa Road and behind the library.
Who's behind phone box graffiti?
By Michael Clarke
Graffiti vandals have been paying tribute to late Aussie adventurer Steve Irwin by spraying his image on walls and bus stops.
The images, created by spraying over a stencil, have appeared since the naturalist died after being slashed by the barb of a stingray's tail.
A service in memory of Irwin took place in Australia yesterday.
His cheeky face has appeared at a bus stop in White Hart Lane, Hawkwell, amongst a handful of other locations.
Community police officer Steve Joynes said: "His face has appeared with several slogans such as Steve Irwin Lives' and the date he died.
I am being challenged on the way I voted at Rochford District Council on two planning applications concerning the same property in HOCKLEY.
The locally waged campaign against the development included a spate of fly posting which was reported to the police for investigation. I was shocked at the content of e-mails and the fly posters. This was the worst campaign on a planning application I have ever encountered in 26 years of being involved in community issues.
FOR THE RECORD
I only voted on two applications because I was away for the application which was considered on 26 April 2005.
Police Community Support Officer Andrew Hill of the Hockley Neighbourhood Policing Team is adopting a novel approach to keeping in touch with the community – by organising regular surgeries in the local library.
He will be available to meet local residents and hear their concerns at the library in Southend Road, Hockley on Thursday afternoon, September 14th and every following Thursday up to and including October 5th.
Said Andrew: "I am looking forward to meeting as many people as possible. The surgeries provide an ideal opportunity for people to raise issues in a confidential, one-to-one environment. "
Ward News
First of all a "thank you" to all those who voted for me to continue my independent, residents mandate at Rochford District Council.  I am now the only Independent on RDC.  I have delayed the "victory newsletter" because the issues of the nuisance being caused by young people were my priority given the volume of e mails and calls that I was receiving.
The primary responsibility for policing and nuisance does not lie with the Parish or District Council although their Councillors and Officers will do everything they can to make our County Councillor, the Police and the Essex Police Authority aware of the issues and your concerns.  So what I have been doing is working with the District Council Officers and the Police on those issues where we have direct responsibility at RDC and can make real improvements.
The fence at the bottom of Park Gardens has been repaired, the gates replaced and an anti moped barrier erected.  The Police will now assist Service Team in locking the gates at night and there will be clear signage of closure times.  I have arranged for RDC to also replace the barrier and fencing at Hawkwell Park Drive, so if the moped riders wish to invade the playing fields again then they will be recorded by the CCTV at Clements Hall on entry and dealt with by Holmes Place Security and the Police. The murals on the pavilion are welcome and have stopped the graffiti here, and it is claimed, elsewhere.  This was a joint project involving RDC and the Police. But my concerns are that the young people who have been congregating at the end of Park Gardens will now return to Hawkwell Parade but hopefully the joint project between the shops and the Parish Council for the installation of CCTV will deter this when installed.
I have met with Chief Inspector John Walker, who is the Commander for Rochford District and he has kindly agreed that I can circulate the answers to many questions that I asked him.
Interestingly we concurred on our views on Dispersal and Curfew Orders but if Chief Inspector Walker were to apply for these in Hawkwell in the future then he will have my full support.
I also fully support any action under "Section 59" for confiscation and destruction of any vehicles that are misused.
Here is our Question and Answer Session
This was discussed at Hawkwell Parish Council and passed back to John.  With the Police and RDC it has now been decided to resolve the issue with a new barrier and fencing.
While I was out meeting people during the election the feedback I got was that the recent changes had been for the worse because the motor cyclists just roar down the road now and straight onto Clements Hall.
When I contacted RDC they said that this had been at the request of The Hawkwell Residents' Association residents to let prams through.  
John Mason
So what does go on in the Local Elections that shouldn't and you don't get to hear about? Read on to discover the level of activity that was undertaken against myself, an independent candidate in the 2006 Local Government Elections.
I recognised the issue of policing in my election address as a matter of concern not just for Hawkwell but the whole Rochford District. This is not just an issue for Hawkwell or its representives to address alone.
The situation will not be improved across the District unless the whole District Council acts and obtains the level of policing we require from the newly merged Rayleigh and Southend Division. As I said in my election address the Council is still awaiting the Divisional Commander, Chief Superintendent Folkard to come to a Council Meeting and explain the basis of resourcing we have and challenge that is insufficient.
In the meantime I have advised Essex Police again, and just a few weeks ago, of the concerns of residents about young people coming into Hockley and Hawkwell by train because they have been dispersed by law from Rochford. There have been joint operations between the Transport Police and Essex Police at Hockley Rail Station in the past and I have asked that this operation be renewed. I have also asked Essex Police to increase patrols in Hawkwell.