Could YOU represent your Community? Do YOU like to be involved in local issues?  Can YOU assist your neighbours to find the right route to resolve a problem? If so Rochford District Residents needs YOU.
Rochford District Residents is a local political party that has its roots in Residents Associations.  Run and administered by John and Christine Mason who represent their Ward – Hawkwell West – on Rochford District Council the aims are simple:  To achieve the best possible results for the residents they represent in local matters.
Many national political parties, but not all,  set their policies focused on Parliament and Parliamentary seats and these are cascaded down from the top to the local political groups. Rochford District Council (RDC) seats come under two different Parliamentary Constituencies and the Leader of the RDC group ensures that both National and Local (Conservative) Policies are adhered to by use of the Whip. (Nothing to do with black leather (!!) but to do with ensuring that members of that group vote as instructed by the Leader of the Council.)
Rochford District Residents  are unlike national political parties as there is NO whip nor will there ever be.  We believe that everyone has a view that they are entitled to put forward and after a debate a vote should be taken on the merits of the points raised, discussed and debated.
Unfortunately at present the local administration have a different policy, their whip ensures that their Councillors vote in line with the party instructions regardless of whether it is right or wrong for your area.  The craziness of this was demonstrated by the recent Conservative led hike in car parking charges when 10 Conservative councillors disobeyed the Whip and abstained.  Yes, abstained because they were 'not allowed' to vote against the Conservative Policy.  Had they had the courage of their convictions and voted against the rise we would not be facing this increase, which is yet to be implemented. (Delayed from the beginning of April.)  These ten became nine etc and only one of the original ten has had the courage to continue to reject the Whip, becoming an Independent Conservative .
We are not anti- conservative, or anti-labour or anti-liberal for that matter.  We just believe that local people should have an independent  voice in local issues.  In many ways we are Independents under a Heading to allow voters to identify with us and our aims.  We had hoped that the much publicized Localism Act would create more democracy at a local level but unfortunately this has not been the case. Nor will it – ever.
Next May thirteen RDC seats are up for election, one in each of Ashingdon and Canewdon, Barling and Sutton, Foulness and Great Wakering, Hawkwell North, Hawkwell South, Hawkwell West, Rochford, Hullbridge, Hockley Central, Grange, Lodge, Sweyne Park, Downhall and Rawreth (Rayleigh Wards).
Christine will be standing in Hawkwell West seeking re-election.
Would you like to join her and stand in one of the other wards?
Even if you do not wish to use our heading of Rochford District Residents and wish to stand as an 'Independent' we are more than willing to help and advise you on the complexities of seeking election and representing your area and your views.
It may seem a long way till May 2015 but we feel it is best to get to know your potential ward well in advance of an election which enables you to go to the electorate with a track record and a clear understanding of the commitment you may be making.
Contact John or Christine on john.mason@bigfoot.com
The Rochford Independent has run a series of articles over the last week which have focused on the new policies for local government that will be introduced by the New Lib/Con Coalition Government.
In many of these what we are wishing to do at the Rochford Independent Web site is firstly inform and then to put the issues, risks and impacts to Rochford District that we see on record and open to public scrutiny.  In certain instances we will be a campaigning voice with a point of view that we think will be supported by many residents.
In this case the Coalition Government is offering an optional basis for change to Rochford District Council.
We will allow councils to return to the committee system, should they wish to.
If you wish to see change then you will have to nudge this so please write to me at mailadmin@rochfordessex.net
But the article needs to set out some facts. Sources are quoted.
The Labour Government through the Local Government Act 2000 imposed changes on local authorities that were designed to streamline and modernise their political structures. The act was intended to end the old committee system of local government which, it was argued, was slow and ineffective although, others may counter, democratic and accountable.
Rochford District Council chose the option of a leader elected by the council, with a cabinet of between 2 and 10 councillors either selected by the leader or the full council.
But it could have chosen a modified committee system.
Since then the costs of administrating the council have increased hugely mainly because much greater monetary allowances for the leader and cabinet members have been established although it must be said that there were far more modest monetary increases to the basic allowance.
 In 2004 the total sum for allowances was £111,000 and in 2008 it had risen to £233,000.
If you want to see the data it is here(http://news.bbc.co.uk/nol/shared/spl/hi/uk/09/english_council_allowances/data/allowances.xls) courtesy of the BBC.
It is hard to escape, with hindsight of course, the notion that the Labour Government years promoted the "more for me" culture in the public sector which should have run against all Opposition Party principles but then again we have also seen, and continue to see, the product of that culture in the MP's and Lords Expenses scandals some of which are being heard in the Criminal Courts.
If you wish to see lower cost, greater transparency and greater democracy in RDC then you will wish to push for change.
In April 2009 the BBC's expose journalist Donal MacIntyre on his Radio 5 Show reported as follows (http://news.bbc.co.uk/1/hi/uk_politics/8017582.stm);
 Rochford District Council in Essex had the biggest rise in its allowances bill – of 110 per cent over the four years. Although it is still well below the level of many other councils.
The leader of the council Terry Cutmore was paid almost £10,000 in allowances three years ago. By March 2009, his allowance had gone up to £25,500.
"The reason it's so high is we have actually gone to the average of Essex councils," Councillor Cutmore said.
"That's done through a remuneration panel which is totally independent and the rise has gone through because we were paid so lowly to start with."
Heather Wakefield, from Unison, said: "I think it's rank hypocrisy for councillors to have awarded themselves these increases when our members are being offered a pay rise of 0.5%."
But Ms Wakefield said Councillor Cutmore's allowance needs to be compared with council employees' pay.
"A quarter of a million council workers earn less than the amount the leader of Rochford is awarding himself," she said.
Allowances are voted on by councillors themselves. Initially a recommendation is made to the council by an independent panel made up of people who do not sit on the council.
But the councils can choose to ignore the recommendations. Richard Kemp said that often they will take a lower amount.
"Very few councils actually make a big difference to the recommendations of the independent panel," he said.
Only the Cabinet Members can speak at or even address the Executive or Cabinet Committee at Rochford District Council.  But other Members of the Council and the Public can listen instead.
When this was first established myself,the Lib Dems in Opposition objected to this publicly but it is believed that many other Conservative Group Members did as well but behind the scenes.
There was no chance of change until now.  Will the disaffected Conservative Members speak up for change?
Because of the Cabinet approach decisions are being made by the Portfolio Holders only in discussion with Officers and other Cabinet Members at best.
Or is it that such consultations and discussions within the Conservative Political Group are being held behind closed doors?  This is not a transparent and democratic approach in my view.
I know that decisions can be called in the The Review Committee but initial open discussion with all Members is by far the best course and better value for money.
With the UK being run by a Coalition Government it is hard to avoid the conclusion that consensus political decision making should also return to local government.
The choice of change is there if the residents of Rochford District want it but you will need to ask or even demand it.
I believe that one of my roles as a District Councillor is to communicate as often as I can so that residents are informed.
Sometimes you have to ask some questions about upcoming issues.
The Rochford Lib Dems suggest that two LDF subcommittee meetings for April have been cancelled by the Conservative Group. 
But my enquiries show that there are still two dates in April set aside for LDF subcommittee meetings.  If the meetings were to be cancelled and the agendas had not already been published then information in the form of the strategic sustainability review will be exempt information provided in confidence by the consultant. It is information that will inform a report intended to be published at a future date and is therefore not available under Freedom of Information legislation or the additional rights of access available to a Member.
 
In addition the position might well be affected by election purdah period which this year runs from around 20 March. My enquiries reveal that the following case is might have a bearing on whether the meetings go ahead anyway.
http://www.planningresource.co.uk/bulletins/Planning-Resource-Daily-Bulletin/News/775859/Election-planning-decision-ruled-unlawful/
The view now seems to be that whilst originally purdah related to publicity for individuals or political parties before an election it may be that Councils can do nothing controversial or politically overt in the purdah period.
So it seems that there will be no more information on housing allocations until May.
From the Echo – 8 February
Rayleigh homes row
LIB Dems on Rochford District Council have been accused of scaremongering by suggesting 1,800 new homes could still be forced on Rayleigh.
The Lib Dem Focus website, run by group leader Chris Black, is claiming ruling Tories may revise the current suggested figure for the number of homes the town must take to meet Government housing demands.
The website says: "It's possible officers might suggest a variation of the 740 figure for Rayleigh. "The Conservative group could backtrack. After all, there's been no council vote on their figures, just a publicly stated proposal. "Once the elections are over, the Tories will have some new members, replacing old ones. They might well have a new leader."
However, council leader Terry Cutmore said: "As far as I am concerned, the figures for Rayleigh and the rest of the district were decided by the Conservative group after public consultation, when it became clear the original idea was not acceptable.
"Obviously, there is still a long way to go and there is going to be more consultation starting after the elections, after all the representations have been studied and sites identified.
"Without being specific in any way, what we are finally proposing will go a long way to alleviate the concerns among local people." 
The Rochford Independent Comments:
There are some intriguing  political positions emerging in the public debate over new homes in Rochford District and where they should be built.
Hawkwell Parish Council contacts the Echo and suggests 2,200 new homes should be built in a new town in West Rayleigh. The announcement was made by former Lib Dem District Councillor, Vic Leach supported by former Labour District Councillor Myra Weir.
Just before Christmas I had a private conversation with an Executive Member of Rochford District Council whose view was very similar to that put forward by Hawkwell Parish Council.
But the Tory Leader, coming up for personal re-election in May, now accuses the Lib Dems of scaremongering but makes some reassuring noises to Rayleigh.
But some of the things he has said have either been misreported or, if they are pukker, then I am afraid they are too cryptic  for me.
What does the construction around "finally" mean in "Without being specific in any way, what we are finally proposing will go a long way to alleviate the concerns among local people."?
And the words "As far as I am concerned" could mean that the party whip is in because whatever he says the rest must follow or that it is purely a personal view?
In the full context the quote reads "As far as I am concerned the figures for Rayleigh and the rest of the district were decided by theConservative group after public consultation, when it became clear the original idea was not acceptable."
One thing I do know is that neither of the two main political parties on Rochford District Council have come up with a thought out and formally presented strategic plan for the District. The Tories have the responsibility as majority party to come up with a proper plan; Fair Shares for All is a political fudge and it does not do any justice to the accountability for proper planning.The Lib Dems have no strategic plan for the District either but with the party only having seats in Rayleigh you can at least understand their policy of just seeing reductions in Rayleigh and the expedience of a plan that is Fair Shares for All. It is going to be a complete mess with blotches of houses here and there based on a piecemeal assessment of the individual sites that have already been put forward with no joined up thinking or rhyme or reason for the future.
In the forthcoming consultations in June the public should demand to see what the strategic planners do recommend (even though the Councillors may reject the proposals) because whatever the professionals say it will make much more sense than Fair Shares for All which is no strategy just a political expedient.
The Rochford Independent has seen the article by Geoff Percival in the Echo.
http://www.echo-news.co.uk/news/local/display.var.1992104.0.0.php
I would invite you to read this if you have not seen it. 
I am an independent district councillor for Hawkwell West and I have been campaigning with residents against the housing allocation for some months now. The support from Hawkwell Parish Council is welcomed.
If an additional 365 homes were to be built in Hawkwell then the road infrastructure in Hawkwell would have to be improved to cope with the number of additional cars per household multiplied by the number of average car movements per day. In addition there are many more homes to be built in Rochford District where car movements could cause those people to travel through Hawkwell on the feeder routes to the "A" Roads.  That number of additional vehicle movements would run into thousands.  If the road infrastructure were "improved" in Hawkwell to cope with that then I could forsee additional roads being built to bypass existing bottlenecks causing the loss of green space in itself together with the cost of road widening schemes.  That would make a Hawkwell a place that I would not like to see.  It would be unacceptable.  So nobody should be suggesting that Hawkwell could have the 365 homes if the infrastructure is improved.  I don't want to the developers and the planners challenged into going ahead and making the bid for big infrastructure changes for Hawkwell in the decision process.
The report from the strategic sustainability review will be available shortly at the District Council and I have been personally invited by the Chair of the sub committee to attend.  It is premature to try and guess the recommendations but it is up to Councillors to consider what sort of policy makes sense and what doesn't.  (Let's hope that the strategic planners don't now come up with a plan that will improve the infrastructure in Hawkwell.  That would ruin the environment may times over the actual impact of the allocation of the houses.) 
My proposal on behalf of the residents of Hawkwell is to say "NO" to the additional 365 homes and "NO" to any enabling infrastructure. I would appreciate the views of residents on this through our Contact Page. 
But the housing allocation for Rochford District must be formally planned for and it makes more sense strategically to put this allocation wherever the infrastructure is already and not where building new infrastructure would be an even bigger blight on the District.
As for a new "town" out to the East, in association with a Southend/Rochford Relief Road or By Pass, I understand that the sustainability figure for developers to provide that major road would have to be in the region of 12,000 additional houses in Rochford District which is many times higher than the proposed allocation. So the most likely place is in the West.  
The professional approach to strategic sustainability planning is about an objective analysis and assessment based on data and information.  It does not start with a notion of "Fair Shares For All" nor does it end with it and it does not appear in the middle either.
My view is that the abrupt decision made by the Rochford District Conservative Group to significantly reduce the number of new homes that the District Council might propose to be allocated in Rayleigh was an expedient decision to quell the internal concerns of the Tory Rayleigh Councillors who were being tormented by the Rochford Liberal Democrats. And there was the real prospect of a loss of Tory seats.  But will the next public consultation on the Local Development Framework be before or after the May Local Elections?  I can't answer that but one can speculate.
Getting back to strategic sustainability planning. Let's face it any new big enabling infrastructure is going to be very expensive.  It takes a lot of new houses to pay for what is necessary.  So I expect that the professional study will recommend building any lower level infrastructure on the existing higher level infrastructure.
A major build of infrastructure in the East is only really sustainable at 12,000 new homes.  So the probability comes back to the West, around Rayleigh. There is no point in "improving" the low level infrastructure to enable 300 houses here and 500 houses there to be built when the traffic they generate will run into a bottleneck just round the corner. My view is that the "Fair Shares For All" approach to the allocation of new homes will be recognised very soon as a political expedient and some serious planning analysis, tied to sane economics, will show the only way that makes every sense STRATEGICALLY is to develop the West with around 2,500 new homes. 
This has been printed in the "Community Voice" leaflet. "Community Voice" is the periodic newsletter of the Hawkwell Residents' Association which owns a registered political party called Hawkwell Residents. The Hawkwell Residents registered political party has two seats on Hawkwell Parish Council.
We hear on the grapevine that someone at the Council is not very happy with the Hawkwell Residents Association about this as all calls to the Head of Planning are supposed to be screened by a Personal Assistant.
And there might have been quite a few calls because the article which gave the DD Number told residents if they were concerned about 365 new houses in Hawkwell that "you might want to contact RDC (Mr S Scrutton, Head of Planning on 01702 318XXX). [We X'd out the last 3 digits – Editor] 
We wish to make it clear that Councillor John Mason has absolutely no connection whatsoever with the Hawkwell Residents' Association or the Hawkwell Residents political party.
Perhaps the Hawkwell Residents Association should have asked if it would be acceptable to include the information? 
No doubt the Hawkwell Residents Association will apologise for this mistake in their next Newsletter and remove the phone number from its web site immediately.
 
We looked at the NEW Political Structure at Rochford District Council about six months ago.
http://www.rochfordessex.com/rol/a-politico-blog-on-the-rdc-new-structure/
Here is the evidence that it does not work
At the Cabinet Meetings no one else can speak, not even the Ordinary Councillors that you elected to represent YOU, and you can't even hear what was agreed.
http://onlinefocus.org/?p=867 Grange Community Centre : Liberal Democrats : Uh Oh, Looks Like Chris Misunderstood.
Heaven forbid if the nine super councillors in the Cabinet get executive powers over budget and personal decision making in 2009 !!
The gang of 5 Liberal Democrats have now been reduced to having to table written questions in order that Ward Councillors are consulted.
http://onlinefocus.org/?p=873 Liberal Democrats: Our Questions To Council.
And there will only be "potted" answers from Cabinet Members – but no debate of course.
But
http://onlinefocus.org/?p=874 Grange Community Centre Liberal Democrats Call In DEcision made at the Cabinet last week.
Proposals for new housing, which were only consulted upon in May and June 2007, are subjected to material change in Conservative Party Meetings held in Private and then announced to the public by a letter to the Echo.  No explanations for the changes, except to respond to political pressure from the Lib Dems in Rayleigh, and when the public come to the new Community Forums, they are denied answers and discussion.
Verdict from the Public
Residents in Hawkwell, who got no answers at the RDC Area Committee, call their own public meeting to find out about the proposals about 365 new houses proposed for their area. They decide to form an Action Group to fight the Conservative Council.
Residents in Hullbridge who wanted the same answers at the next RDC Area Committee decide to walk out in disgust having told the Chairman that no one will turn up next time !!
The Council's Review Committee, who are reporting on the NEW Political Structure, need to talk to the public not other Tory Councillors who have done nothing to date to stop this farce.
The meeting was so well attended that the organisers, Jamie Popplewell and his neighbours in Mount Bovers Lane, asked Belchamps if they could move the meeting to the larger upper hall.  Luckily, Belchamps were happy to do this otherwise about 90 people would not have been able to get in because the small hall only held 60.
Over 150 concerned residents attended mainly because of the possible threat of new housing being allocated to the Mount Bovers field but also the threats to land at Thorpe Road and behind Rectory Road adjoining Windsor Gardens and Clements Hall.
Some residents had attended the RDC Central Area Committee which was held on 24 October to ask questions about housing allocations to Hawkwell but the Chair and Councillor Hudson really didn't want to discuss the subject pushing this out to the next public consultation in the Spring of 2008.  But he said that they would listen and would consult again and again if residents felt that they had got it wrong. 
Councillor John Mason gave a presentation of what was happening at the District Council and how the proposal for 365 new Houses in Hawkwell and only 36 in Hockley had come about.  That upset a number of staunch Conservative supporters in the audience but it was quite true.  That proposal was made by the Conservative Party in a private political meeting following which the Councillor Hudson, Deputy Leader of the District Council (and Member for Hockley), wrote an open letter to the Residents of Rochford District containing these figures which was published in the Echo. 
Not too difficult to find the smoking gun !! It is a pity that this meeting coincided with the Executive Board of the District Council meeting on the same night because a representative was not there to explain why they thought 365 houses in Hawkwell was justified and how they arrived at this proposal. 
Nevertheless to ensure that there was political balance, John invited local resident and Labour Parish Councillor, Myra Weir to speak and for the Conservatives there was a heckler and former Tory District Councillor John Sheaf. 
Concern was expressed by many residents that the infrastructure of roads,sewerage, water, refuse, dentists, doctors, schools was not up to supporting 400 new houses in Hawkwell.  John advised that sustainability consultants were looking at these issues before the next public consultation in the Spring of 2008.
The Government has forced the District Council to consult again because the first without likely sites and justification was unacceptable.
Residents did not seem to know about the original consultation in June anyway and it came as a relief that there would be another !!  Residents decided that they wanted an Action Group to oppose all the potential sites in Hawkwell and 365 new houses anywhere. 
Volunteers came forward to run a campaign from now and until the proposal was withdrawn. They were encouraged that Rayleigh had won a reduction of 1800 to 740 by strong opposition and the fact that the Conservatives have said publicly at the Central Area Committee on 24 October, held in Hawkwell Village Hall, that they would listen and if the public said that they had got it wrong then proposals would be changed and there would be new consultations.
One resident said that he had telephoned RDC that day and been advised that "in relation to the LDF Core Strategy and the allocation of new housing, that the land already notified to RDC at Mount Bovers Hawkwell, was in a conservation zone, that it could never be built upon, that it was designated Common Land, and was SACROSANCT from any development."
NOT TRUE SEE BELOW.
John Mason has contacted The Head of Planning at RDC, Shaun Scrutton, and the reply is in the Comment below:
John,
The land referred to is shown on the 'call for sites' map, stretching from Main Road in the east and bounded by Mount Bovers Lane to the north and Gusted Hall Lane to the south.
This area of land is within the upper Roach Valley and is identified within the adopted Local Plan (policy NR1) as a special landscape area.
The Council has indicated that it does not want to see any development in the upper Roach Valley and certainly there has been no proposal presented to me to suggest the site proposed is one that is justified to be considered as being suitable for housing.
Therefore, the response to questions about the possibility of this land being developed in the future is to the effect that it is likely protection will remain as per the preferred approach set out in the Local Plan and reflected in the draft Core Strategy.
I should say, that having spoken to the policy team, I am told that words like as "sacrosanct" or "common land", have not been used in providing a response.
The Head of Planning at RDC, Shaun Scrutton does not agree that the RDC had said that the Mount Bovers Land could be described as "sacrosanct" or "common land" as claimed by a resident at the public meeting at Belchamps.
Newly co-opted Parish Councillor Bob Mitchell attended the meeting.  Well done Bob and thank you. 
The Echo weren't overkeen to attend and presumably did not because they said "nothing is concrete with that area yet". 
Apart from John Mason no other District Councillor for Hawkwell (there are six !!) attended.  There were enough posters around but I suppose if they did not live in Hawkwell, then they would not have been aware !! 
The Hawkwell Residents' Association did not appear to attend. 
Hopefully it never will be "concrete" and if it is then it will be no thanks to the ECHO (who everyone thinks is a Tory Line paper). 
If you wish to join the Action Group then please email us through our Contact page.
Likely next steps are:
an email to all District Councillors expressing opposition 
further leaflet publicity
letters to Shaun Scrutton and Councillor Keith Hudson who is the Cabinet Member in charge of the LDF
meeting with Hawkwell Parish Council
meeting with the Chair of the Hawkwell Residents' Association
Residents have contacted their independent District Councillor, John Mason, and have asked him to provide them with information and campaign assistance.
This follows the announcement by the Conservative Party running Rochford District Council that 365 new houses should be built in Hawkwell.  As the current position shows for Hawkwell that there are four major sites likely to have been earmarked for development residents in Hawkwell have added 2 + 2 and come up with 4 !!  They can't guess which of the four sites might be chosen so they have decided to set up Action Groups to oppose development.
Some may say that this is NIMBYISM but given the successful campaign run in Rayleigh by the Liberal Democrats who can blame them? The 5 Lib Dem Councillors are all in Rayleigh and the Liberal Democrats do not have a policy for the whole the Rochford District as do the Tories.  It is understood that Lib Dem Leader has the notion that it would be strange for 5 Rayleigh based Councillors to come up with a policy fot the whole of the District. Our view is that whilst Councillors have Ward responsibilities they also represent the whole District of Rochford and it is a very poor example that is being set by a major political party. 
The first Action Group in Hawkwell aims to protect the area around Mount Bovers Lane and the second the area of Thorpe Road.  Taking into account rumours that two other large nursery sites might yet come forward and possibly another, the Thorpe Road Group will extend its interest beyond the site already notified in Thorpe Road.
The other two sites do not seem to concern residents yet.  The Magees Mushroom Farm in Windsor Gardens is now a mix of one mushroom production shed an other sheds turned over the industrial uses.  As residents nearby did not wish to have the conversion of sheds to industrial but lost narrowly lost the fight put up by residents led by Councillor John Mason, perhaps they will be just happy to put up with houses instead?
The last major site are the farmlands behind Rectory Road, adjoining the Leisure Centre and running down to Windsor Gardens.  Residents successfully opposed the imposition of a Golf Course about 13 years ago but silence suggests, despite every adjoining house having been leafleted by Councillor Mason, that residents are obviously not concerned enough to object. If they do then an Action Group can be set up for that site too if residents contact John Mason.
If anyone wants more information on the Action Groups please go to our Contact page and e-mail John Mason.   
Shaun Scrutton
Head of Planning and Transportation
Rochford District Council
Dear Shaun
Options for Rochford District Core Strategy – LDF Consultation
You asked me to submit any Options that Rochford District Residents (RDR) had on the LDF before 30 September.
In terms of the Options put forward by the Conservative Party, RDR would like to see a copy of the proposal together with all supporting papers if this has already been received by the Council before the deadline of 30 September.  If the proposal is not complete then I would like to receive a copy on 1 October please.
I am the Party Leader of Rochford District Residents which is a Registered Political Party which has the same status as The Conservative Party.  I am expecting that the Council will afford RDR equal status with The Conservative Party in considering the Options put forward.
I understand that Go-East is broadly supportive of  a new outer relief road for Southend, though it stresses this would need to be built in partnership with the County and Rochford district councils and might be privately funded.
On the basis that Go-East has already signified that such Option should be included in the next Option Appraisal for the LDF, RDR formally requests that Rochford District Council considers this infrastructural change, which has publicly stated Government support, in the way that it might affect Rochford District and the spatial housing planning allocation in relation to such infrastructural development and in particular that the whole requirement of circa 3,300 houses can be placed in the Eastern part of Rochford District in the LDF Core Strategy.
This request does not imply in any way that RDR is supportive of such Option.  It believes that such an Option cannot continue to be excluded from the next LDF Core Strategy Consultation.
RDR does not believe that the Option for Affordable Housing includes sufficient identification of the ownership models that exist to ensure that Affordable Housing is retained in that status over the coming 50 years.
RDR wishes to point out to Rochford District Council that Local authorities usually use policies within the LDF (sometimes with the proviso that if it could be demonstrated that developments serving the greater interest of the authority for example financing key infrastructure projects could not sustain affordable housing then an 'open book' approach is used with a claw back clause enabling the authority to receive commuted payments towards off site affordable
housing).  However there are other mechanisms as well. The Green Paper on housing delivery picks up on the responsibility of housing delivery and the penalties for inadequate supply.
RDR also wishes Rochford District Council to discuss this aspect in detail with the Peer Group Review Team when it visits the Council in October and report in the LDF on the content of such advice.
Councillor Hudson, Deputy Leader of the Council announced at the Central Area Committee on 20 September that the next Public Consultation on the LDF Core Strategy will take place in the Spring of 2008.  It is of regret to RDR that Rochford District Council has not given the Party more time to research and consider the Options for the LDF.
Yours sincerely
John Mason
District Councillor for Hawkwell West
Party Leader, Rochford District Residents
Tory Councillor Heather Glynn said "how sad it was that only 3 (of the 9) Executive Councillors attended." Those absent included the Leader and Deputy Leader of the Council.
All Councillors were invited to attend the initial feedback.  Important because it was fresh with direct explanation from the whole Review Team.  Apart from many staff only 7 Councillors attended.  Tory Executive Councillors Seagers, Starke and Stansby.  Ordinary Councillors Humphreys, Glynn and Cottis for the Conservatives and myself, John Mason an Independent representing Rochford Residents.   
A written report which will be made available in August and a Presentation will be made just by the IDEA Member of the Review Team in September. Let's hope the  Leader and Deputy Leader of the Council and the rest of the Executive Councillors fully understand what is required of them to improve the Council  and get an assessment of better than POOR in the official inspection by the Audit Commission in 18 month's time.
But already Rochford Council has missed the boat in my view.  The IDEA Team Leader, himself a Chief Executive of a successful District Council, explained that his Council had adopted a cultural organisational change theme called "One Team" but this had taken 2 years to establish. And having just split the Members into Executive Councillors and Ordinary Councillors with definitive political polarisation then the Council will find that it will take much more than this to create a "One Team" at Rochford.
I know from personal contact with Pam Challis, The Castle Point Borough Council Leader, that neighbour Castle Point is already a long way through a cultural change programme there but the Rochford Council Executive Councillors are content to only discuss matters such as Handymen, Play and Weddings !!
There were some really positive findings about Rochford Council but the focus of the Audit Commission will have changed by the time the official inspection takes place and there is a huge amount of work to do if Rochford is to get away from being assessed as a POOR Council.
Here are what I think are the most important matters to be tackled from a presentation lasting two hours;
The Review Team stated at the outset that Rochford District Council has all of the necessary components in order to create significant improvements; green attractive environment, airport, railway, bus network etc., There is no reason why Tourism, regeneration and a vibrant market town cannot be established but there needs to be a clear strategy with established timed expectations and outcomes.
Council needs a cultural identity or ethos which can be embraced by all polititical parties, residents and the staff of Rochford Council
there is no focussed vision of what the Council will be doing – the public do not understand what the Council vision is
Community Strategy and the Corporate Plan are only loosely connected
there is an over dependence on the Local Development Framework (LDF) to deliver the overall Council strategy
the public do not understand the LDF and what a spatial planning strategy is
67% of the population of Rochford cannot afford rented/private housing accomodation (figures from RDC Housing Needs Study 2004) so much more, even all, of the new 3700 housing allocation must be allocated to affordable housing.  In the words of the IDEA Team Leader "This will be a testing decision because residents do not wish to see new building on green belt and business are looking for initiatives too". "Roads are congested due to residents moving out of the area for work, so more work needs to be established in the District.
there is only some recognition of residents opinions in developing projects, they appear to have already been decided at consultation
Council projects do not have firm delivery targets or stated outcomes which are tested post delivery
Overview and Scrutiny does not examine, challenge or relate to the vision and objectives of the Council
Council Staff want to know who the Executive Councillors and Councillor Champions are and what they are doing
there is little evidence of Members involvement in the Corporate Plan and Economic Strategy
area profiles do not have clear input into decision making and no devolved decision making and budget
no evidence of political commitment to address the needs of hard to reach groups
Residents do not understand what is included in Paper kerb side recycling – an example of poor communication
the CDRP (Crime and Disorder Reduction Partnership chaired by Chief Inspector and Rochford District Commander, John Walker) needs to be less operationally focussed and focussed more on strategy – Safer by Design and Youth Engagement are examples
Is the Conservative Group on Rochford District Council already seriously split and are some Tory Members on the verge of not only resigning the party whip but leaving the Conservative Party Group?
Here is an anonymous comment made on the Lib Dems web site: http://onlinefocus.org/?p=670#comment-18795
anonone Says: June 15th, 2007 
Has the council changed forever? There are quite a lot of Tori councillors here in Rayleigh that are very unhappy with this situation and are trying to band a group to bring back the old council as we used to know it. And im not talking any of the portfolio holders whoos slip of the ______ Its time this council was reverted back to it previous state were councillors felt they were taking part not left like ZOMMBIES.
I have had recent conversations with three NON Rayleigh Tory Councillors who have also talked about leaving the Conservative Group because of issues relating to the NEW Political Structure.
They will have to leave the Party because I asked Paul Warren, the CEO of RDC, at a Member Training Session if he could forsee any opportunity to return to the Committee system. He gave me the shortest answer I have ever received from him……..an unconditional NO !!
How will the new Tory Member for Hockley North get on?  I hope that he knows that he will be assigned one or two Tory Members to act as Monitors to ensure that he tows the party line. How do I know this?  Because I had a conversation recently with a Conservative County Councillor who happily advised me that this was how the Conservative Party Group worked.  So the electors of Hockley North elected a Party not a Member who will be told what to do and say ather than represent the residents how they wish !!
I am a Member of the Review Committee.
Full Council had already asked that this "investigations" Committee look at the following:
1. Understanding of Planning Appeal Procedures
From what the Chief Executive had to say this sounded more like an internally facing review rather than something that will directly affect residents.  My guess is that the Officers want Members to understand more about the cost and causes of Appeals, especially when the Development Control Committee goes against the recommendation of Officers and cause an Appeal.  But I could just be a cynic.
2. Mental Health Provision with reference to the emerging new facility in Rochford
Essex County Council are the statutory authority for this and we have to ask their permission.  But it seems likely because Essex want to use us as a consultancy anyway.
3.  Operation of the New Political Decision Making Structure
Lets hope that the Conservative Party Members who brought this in will be critical.  If they are not then I will challenge their report in Committee.
4.  Implications of Global Warming in Rochford District and the role that RDC might play
The most important of all the topics. 
I will update this site as the reviews proceed. 
This is a Panel of Residents put together by Essex Police.
The names of the members are not published and will change from time to time as it would be pointless to always have the same voices. It is not open to Councillors or people with any particular political view.
The agreed priorities will be published in various ways, initially on web page http://www.essex.police.uk/hockley
Where it says Hockley the Police mean Hawkwell/Hockley (it says Hockley because that is the name of their team!!)
The Neighbourhood Action Panels (aka NAPs) are intended to set the Neighbourhood Policing Team priorities ie speeding, nuisance, youths etc.,
The policing priorities for Hawkwell/Hockley are:
Youth nuisance
Criminal damage
Speeding/driving issues
Anti-social behaviour – other
Graffiti
The last NAP was held in early April. The panel suggested the following priorities that the team will focus on:
Speeding – especially around Rectory Road and Main Road, Hawkwell.
Nuisance Youths – throughout Hawkwell/Hockley.
Mopeds – pulling wheelies and general poor driver behaviour.
But according to my Residents Survey:
Anti Social Behaviour : Matter of Concern Number 1, Residents Survey – Hawkwell West 2007
 
DEMOCRACY DIRECT because I have no committee which funds, owns or directs me.
THE ROCHFORD INDEPENDENT is owned by John Mason who is the Editor.
John sponsors Rochford District Residents (a local registered political party for Rochford District, Essex). Hawkwell is our base but we cover the whole of the Rochford District.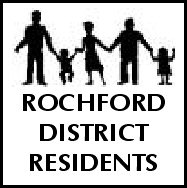 If you raise something with me then it goes DIRECT to Council or the alternative responsible organisation like the Essex Police or the Primary Care Trust. DEMOCRACY DIRECT !! Anything else is not Democratic.
To ensure that I can work for your benefit as your Ward Councillor I conducted a survey Residents Survey – Hawkwell West 2007 to find out what things mattered to you most.
Read on to see that Action is being taken by me on your Top Five Concerns. 
CEO Paul Warren has said  "I'm not convinced the public are that interested in the processes of the Council – what they're interested in is outcomes!!" 
There was no surprise when every seat on the powerful Executive Board was reserved for a Conservative.
I attended a "training session" run by Paul Warren (CEO of RDC) who advised Members how this was going to work and what non Executive Board Members could not do.
Non Excecutive Board Members could attend but could only speak if pre-sanctioned by the Chair of the Executive Board.  But he added that that he had already advised the Chair not to do this because once you have let one speak then it will be impossible to stop the others.
The Executive Board is like a company board meeting.  There is no debate.  Debate will be before the meeting behind closed doors in political group meetings.  And remember no other Members can speak.
Many of the decisions of the Executive Board will not be subject to sanction by Full Council.  If you want to know which ones, I was told curtly to look in the Constitution.
Paul Warren almost gleafully advised that such decisions wouldn't even be on the Full Council Agenda for noting (so no opportunity to ask questions).  The Executive Board Chair would just report on what the Board had done.
So with Full Council Meetings only being ceremonial what is the point I asked.  Full Council will be the main debating forum for Members he said. Debate on what I said.  The Full Council Meetings will no doubt be over by 7.45 on an Agenda which had nothing on it.   
Paul was however in for a bad surprise.  The Independent Standards Board Committee Member asked if all Members were aware of the way it would work.  I said that I had not known this before tonight and indeed had an email from an RDC Officer which was contradictory.
"The Executive Board meetings are open to the public and you are welcome to attend. They are held in Committee Room 4 at the Civic Suite and as a Visiting Member you would be able to sit at the Committee table and the practice is that the Chairman of the Executive Board will call both Members of the Board and Visiting Members to speak in turn during the debate. The only thing that you will not be able to do is vote at the Executive Board meetings.
Agenda item No 2 on the Executive Board Agenda is for Non Members attendance at the meeting to be recorded."
Paul wanted to know who it was.  I would not tell him because lack of training of council employees is his fault not the fault of the employee who clearly had not been advised either.
Planning : Matter of Concern Number 5, Residents Survey – Hawkwell West 2007
In 2003 I was elected by you as a Member of Hawkwell Parish Council.  One of the priority projects was the development of a village plan. This is one of the projects that I wished to see taken forward by Hawkwell Parish Council 2003 – 2007.
One of the big questions is development, what is going to happen to Green Belt?  Houses or not?
What happened over 2003-2007?  Council assigned this task to the Planning Committee chaired and led by Labour Councillor Myra Weir.  Labour Councillor David Weir was also on that Committee as was a Parish Councillor representing the Hawkwell Residents Political Party.  For some unknown reason the Hawkwell Village Plan was not progressed. Council then again directed The Planning Committee to take this forward.  Still no action so in my last year of office I joined the Planning Committee and pushed the Village Plan into life.  That was then the early summer of 2006 and it still took until January 2007 to have a public meeting. BUT it was already TOO LATE !!
This was reported in the February Minutes as follows:
"Report on the Public meeting re Village Plan:
The draft report had been circulated. Cllr Patient noted that the meeting was reasonably well attended and had identified some interesting matters including some that the Parish had not previously considered, the process had been extremely useful. He had been very impressed with the RCCE representative Stella Meesters and he felt she had managed the meeting very professionally.He suggested that Members should pass on their thanks to Stella at RCCE.This was agreed. The next step was to agree a meeting date and set up a steering group from those who indicated a willingness to attend.Cllr Mrs Keenan expressed her frustration with one of the comments made inthe report about PCSO's patrolling in pairs feeling that single patrols wouldresult in higher visibility of the police."
By May 2007 a Steering Committee had still not been formed and the next meeting to do this is not until 25 June.
But Why was it important to start this in 2003 and not 2007?
Because the District Council was to commence its Local Plan Replacement Review, which was superseded by the requirement by Government to create a Local Development Framework, it was an important opportunity for Hawkwell Parish Council to consult with the community on a Village Plan. More importantly the Hawkwell Village Plan could be legally admitted as a pivotal Local Development Framework Document.  And before the District Council got to the point of determining its preferred options for how the Hawkwell Parish is to develop over the next 14 years !!   An array of issues need to be decided, including the general locations for new housing, areas to be protected, future employment provision, affordable housing, the approach towards tourism and leisure, and more.
Unfortunately Hawkwell Parish Council has over four years not engaged residents to create a Hawkwell Village Plan and it has no Hawkwell Village Plan to offer on behalf of residents under the Rochford District Core Strategy consultation on the allocation of new housing to Hawkwell.
This is one of the projects that I wished to see taken forward by Hawkwell Parish Council 2003 – 2007 and why I have left that Council to concentrate on District issues and make sure that you are represented and informed in the allocation of our green belt.
There is now no need for Hawkwell Parish Council to bother with that part of a Village Plan that deals with housing. The Steering Committee will not be formed until 25 June. It will be all over anyway by 2 July 2007 when the vital consultation on the allocation of additional housing development closes and if there has not been objection Hockley and Hawkwell (mostly Hawkwell) will get an additional 400 houses.
 
The new Area Committees were the only promising part of the New Political Structure put in place by the Conservative Party Group on Rochford District Council.  But that promise has been dispelled even before they have met.
They were promising because they meet almost locally and would allow residents to speak.
The Area Committees were approved before the way that they would work with public speaking had been worked out.
I have now been informed verbally by Councillor Stansby, Central Area Chair, that residents who wish to speak will have to fill in a form beforehand !!
This was worked out by the three Area Committee Chairs without consultation with other Members.
Where do you get a Form from?  Make a visit to Rayleigh or Rochford?  Might as well write a letter to the Council instead !!! No need to wait 6 weeks between meetings.
An Officer did confide to me that one option they had put forward was that residents could just come along and speak but then the Chair of the Area Committee would have to be on the ball.  Clearly the Executive Councillors that are paid more are not up to the job and need to know what residents are going to raise beforehand.  And no doubt get Officers to do the work of research and work out the excuses for them.
Meetings For Central Area – Hockley, Hawkwell and Hullbridge 
12 June 2007      Greensward College, Hockley
24 July 2007    Hullbridge Community Centre
20 September 2007       Hawkwell Village Hall
24 October 2007 Hullbridge Community Centre
4 December 2007 Greensward College, Hockley
22 January 2008 Hullbridge Community Centre
6 March 2008    Hawkwell Village Hall
All meetings are scheduled to start at 7.30pm
Other attendees are Parish Council representatives, Police representatives and Essex County Council representatives.
It was inevitable that only members of the Conservative Party have seats on the powerful Executive Board.
Whilst decisions can be questioned by Full Council or Overview and Scrutiny in reality the Party Whip will ensure that the Conservative Party majority will prevail.
All other Councillors on RDC are consigned to the only remaining role available – Opposition. I mean ALL OTHERS, including some disgruntled Conservative Councillors. The spectacle of Conservative Councillors scrapping for votes to become Area Committee Chairman must have upset the losers.
This New Political Structure has for once and for all polarised the business of Council.  Something that the system that the public liked, The Committee Structure, did not.
So my personal role in Council is Opposition.
The New Political Structure is counterproductive in Local Government.  Polarisation with an Opposition stifles cooperation and constructive debate.  
With nine Conservative Super Councillors, the remaining 20 or so Conservative Councillors must feel pretty sore.  From what has been said anonymously in the Lib Dem Web Site this must be true. It must be even harder to be a silent dissenter in the Conservative Group.  I doubt whether The Conservative Group is democratic with a majority carrying the decisions.  The Party Whip must be omnipresent and omnipotent. They could leave and become an Independent but the future would not be comfortable.
The New Political Structure is no good for the political parties and more importantly our residents.
The nine Conservative Super Councillors will acquire individual executive powers next year. So far the Officers do all the work and I am wondering if  this will change?  Better that they make a decision based on sound Officer work rather on their own skill base according to the Anonymous views on this posted to the Lib Dem site.
Insurance of assets can save in times of trouble. Most commercial insurance is still not done online while personal insurance has online presence. You can have online car insurance quotes and loads of companies give online insurance quotes for various personal items. To get an insurance quote from a broker search for "brokers insurance" on Google. Effort should be made on our part to know various insurance laws such as health insurance law law.
The Local Government Elections in May 2007 saw "No Contest" for any seat on Hawkwell Parish Council.
There are 17 seats on Hawkwell Parish Council but only 14 of those are filled. Consequently there was little change.
There are 3 Vacancies which the Council will have to try to co-opt.
Half of the 14 Councillors represent registered political parties:
4 Labour Councillors, 1 Conservative Councillor, 2 Hawkwell Residents Councillors
I'll bet that most readers think that I have made a mistake with the last entry.  Hawkwell Residents is a Registered Political Party in England and Wales.  It is sponsored financially by the Hawkwell Residents' Association that goes to such lengths to publicly state that it is a non political organisation. If the candidates had wanted to represent the Hawkwell Residents' Association then they could have done so at Parish Council. It's a bit of a sham really, isn't it?
The other 5 Councillors represent main political parties and all have served or still serve at Rochford District Council.  One has served on Essex County Council. Whilst this provides great experience it does mean that Hawkwell Parish Council cannot say that it is wholly a non political council.