Rochford District Residents – Democracy Direct
DEMOCRACY DIRECT because I have no committee which funds, owns or directs me.
THE ROCHFORD INDEPENDENT is owned by John Mason who is the Editor.
John sponsors Rochford District Residents (a local registered political party for Rochford District, Essex). Hawkwell is our base but we cover the whole of the Rochford District.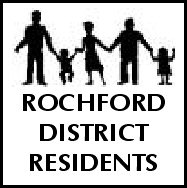 If you raise something with me then it goes DIRECT to Council or the alternative responsible organisation like the Essex Police or the Primary Care Trust. DEMOCRACY DIRECT !! Anything else is not Democratic.
To ensure that I can work for your benefit as your Ward Councillor I conducted a survey Residents Survey – Hawkwell West 2007 to find out what things mattered to you most.
Read on to see that Action is being taken by me on your Top Five Concerns.