Rochford District Councillor Sue Harper has written to me about closing Ironwell Lane to all Motor Traffic.
Ironwell Lane has been a Green Lane since Medieval times.  So what is a Green Lane?
It is explained here http://www.ramblers.org.uk/footpaths/ridgeway.html
Councillor Harper was proposing to write to Essex County Council and request this but I hope that I have persuaded her to deal with this through the RDC Area Committees and obtain public views first. 
One of the reasons for doing this is because it appears that Hawkwell Parish Council does not agree with closing Ironwell Lane to traffic. In March 2007 our Parish Council suggested in Minutes published on its web site that it wanted to see Ironwell Lane designated a Quiet Lane. A Quiet Lane is open to cars.
Rochford District Council – Central Area Committee 12 June 2007
NO members of the public attended.  Why?
But there were 14 paid employees of RDC present (cost?).  And at least 7 paid employees of Essex County Council who were not presenting (cost?).
RDC Executive Councillor Mavis Webster was down to present on Tourism but she did not turn up nor send apologies.
I am a Member of the Review Committee.
Full Council had already asked that this "investigations" Committee look at the following:
1. Understanding of Planning Appeal Procedures
From what the Chief Executive had to say this sounded more like an internally facing review rather than something that will directly affect residents.  My guess is that the Officers want Members to understand more about the cost and causes of Appeals, especially when the Development Control Committee goes against the recommendation of Officers and cause an Appeal.  But I could just be a cynic.
This is a Panel of Residents put together by Essex Police.
The names of the members are not published and will change from time to time as it would be pointless to always have the same voices. It is not open to Councillors or people with any particular political view.
The agreed priorities will be published in various ways, initially on web page http://www.essex.police.uk/hockley
Where it says Hockley the Police mean Hawkwell/Hockley (it says Hockley because that is the name of their team!!)
The Neighbourhood Action Panels (aka NAPs) are intended to set the Neighbourhood Policing Team priorities ie speeding, nuisance, youths etc.,
Medical Care : Matter of Concern Number 4, Residents Survey – Hawkwell West 2007
As a Ward Councillor I am working with the South East Essex Primary Care Trust to ensure that there are Health Improvement Programmes aimed at the population of Rochford.
These are:
Essex County Council – Community Initiatives Fund 2005/2006
How was the money spent in Rochford District? 
Reducing Council Tax : Matter of Concern Number 2, Residents Survey – Hawkwell West 2007
DEMOCRACY DIRECT because I have no committee which funds, owns or directs me.
THE ROCHFORD INDEPENDENT is owned by John Mason who is the Editor.
John sponsors Rochford District Residents (a local registered political party for Rochford District, Essex). Hawkwell is our base but we cover the whole of the Rochford District.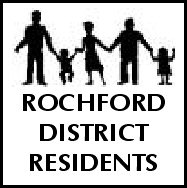 If you raise something with me then it goes DIRECT to Council or the alternative responsible organisation like the Essex Police or the Primary Care Trust. DEMOCRACY DIRECT !! Anything else is not Democratic.
Planning : Matter of Concern Number 5, Residents Survey – Hawkwell West 2007
Sites Suggested for Development in Hockley/Hawkwell
These sites have been suggested by landowners to Rochford District Council as part of its consultation on the Rochford Core Strategy.  An allocation of 400 houses is recommended.  Does this affect you?
 
1                 Land off Folly Lane , Hockley
2                 Land off Magnolia Road, Hockley
3                 Land off Thorpe Road, Hawkwell
4                 Land off Beckney Avenue, Hockley
5                 Site at the Pear Tree, New Park Road, Hockley
Anti Social Behaviour : Matter of Concern Number 1, Residents Survey – Hawkwell West 2007
I undertook a visit to Essex Police Headquarters as part of the Anti Social Behaviour Review being undertaken by Rochford District Council.
We met Assistant Chief Constable (ACC) Carmel Napier who is in charge of Neighbourhood Policing.  Rochford Area Commander, Chief Inspector John Walker reports to Mrs Napier.
The new Area Committees were the only promising part of the New Political Structure put in place by the Conservative Party Group on Rochford District Council.  But that promise has been dispelled even before they have met.
They were promising because they meet almost locally and would allow residents to speak.
The Area Committees were approved before the way that they would work with public speaking had been worked out.
I have now been informed verbally by Councillor Stansby, Central Area Chair, that residents who wish to speak will have to fill in a form beforehand !!
 Planning : Matter of Concern Number 5, Residents Survey – Hawkwell West 2007
The Conservative run District Council has determined its preferred options for how the District is to develop over the next 14 years and it wants to hear your views on these.  An array of issues need to be decided, including the general locations for new housing, areas to be protected, future employment provision, affordable housing, the approach towards tourism and leisure, and more.
 
The proposals are explained in the draft Rochford District Core Strategy, one of a series of development plan documents being prepared by the Conservative Party for the District.
Council Tax : Matter of Concern Number 2, Residents Survey – Hawkwell West 2007
Having served on Hawkwell Parish Council from 2003 to 2007, I wish to bring out into the open, my personal, but well qualified opinion of the situation this Council is in.
I found this period incredibly frustrating because at the beginning of my term I was asked to put my ideas forward a plan for a range of projects that could be taken forward over both the short term (3 years), medium term and long term (10 years) periods. I put 33 projects forward which would have benefitted all age groups in Hawkwell.  None were taken forward in my term of office.
The Local Government Elections in May 2007 saw "No Contest" for any seat on Hawkwell Parish Council.
There are 17 seats on Hawkwell Parish Council but only 14 of those are filled. Consequently there was little change.
There are 3 Vacancies which the Council will have to try to co-opt.
Half of the 14 Councillors represent registered political parties:
4 Labour Councillors, 1 Conservative Councillor, 2 Hawkwell Residents Councillors
As the Chair had been appointed and the first meeting was due on 12 June, I wrote to Derek Stansby and asked how the public could participate.  These new Area Committees are about consultation with residents but no details were available to advise residents.
I sent the letter and the by the afternoon of receipt by Derek Stansby, it had been passed to Rochford District Council Officers to ascertain how the Area Committees were to work!! I thought that these "super councillors" on the Area Committees and Executive Board were paid additional allowances for additional responsibilities.  If they are going to use the old ruse of asking the Officers what to do then why do we need executive councillors who are paid?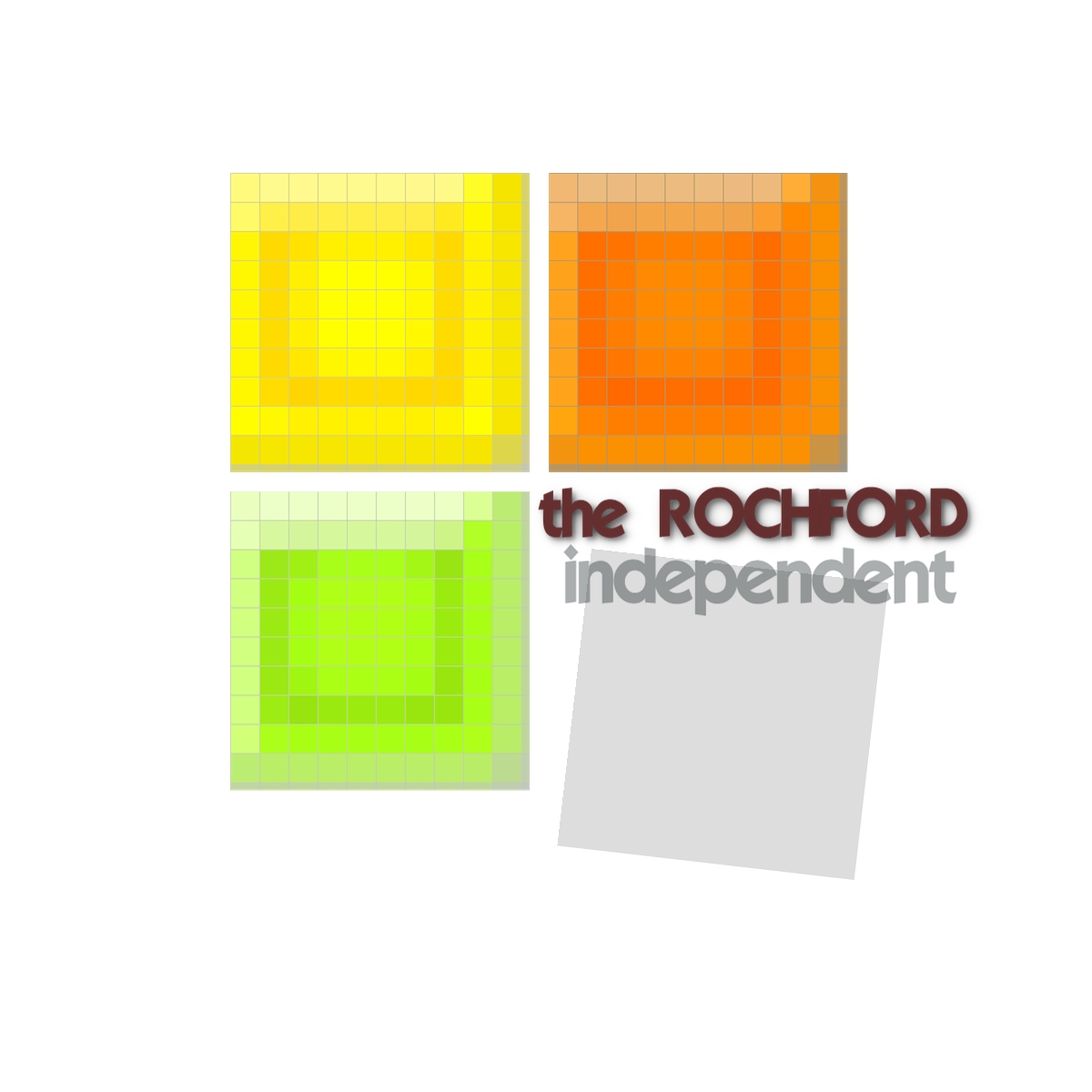 This web site is run by  Rochford District Residents which is a Registered Political Party in England and Wales. There are District Councillors representing Rochford District Residents.
John and Christine Mason – Editors of "The Rochford Independent" (About)
You can only leave comments on our Facebook Page or at Nextdoor (Hawkwell) & A NEW LOCAL PLAN DISCUSSION PAGE -All comments will be moderated in order that the site owner can comply with the Code of Conduct applying to elected members of a local authority.  

NEW HOUSING FIGURES REVEALED FOR ROCHFORD DISTRICT
"The Council sets out a policy allocating the total number of housing units to the top tier (90 per cent) and second tier (10 per cent) settlements , to gain a smaller number of large sites which will deliver the greatest number of infrastructure improvements. The split is as follows:
Completions 2001 -2006: 900
Rochford/Ashingdon : 1000
Hockley/Hawkwell : 400
Rayleigh : 1800
Smaller Settlements 500
====
TOTAL : 4600
(By "1st Tier " this means towns and large villages – Rayleigh, Rochford, Ashingdon, Hockley and Hawkwell. By "2nd Tier" this means Hullbridge, Canewdon and Great Wakering. "Completions 2001-2006″ means houses already built.)
BURGLARY WARNING: Several recent burglaries have occurred in Hockley. Patio doors are being smashed to gain entry. It is suggested to install a good Burglar Alarm. Install PIR lights. Postcode your property. Visit www.immobilise.com and record details of valuables, serial numbers etc for free. If your road is not currently covered by a neighbourhood watch scheme, it is strongly recommended.
YOUTH ISSUES: The new skateboard park is almost complete at Clements Hall. Rochford Council are considering installing 5-a-side football posts at the overflow car park near to the ramps to encourage youths away from Spa Road and behind the library.
Essex County Council – NEW COUNCIL TAX
On 22 February 2007, Members of Rochford District Council were advised by Shaun Scrutton that Essex County Council were going to charge a swinging new tax on property developers.
Basically it is a levy of £10,000 on each new dwelling as a general charge for highway improvements.  So for the 8 flat application we were discussing this was a huge £80,000 tax.
I saw it as a NEW TAX but another Member felt that it was an incentive for RDC to pass the planning application !!
Building the green barricade
By Geoff Percival
A country park which acts as a green buffer separating Southend from Rochford is set to be extended by 50 per cent under new plans revealed today.
Rochford District Council is behind plans to increase the size of Cherry Orchard Country Park by 80 acres and create a new access.
The council has earmarked £250,000 in this year's budget to start the ball rolling.
The park, which is on the borders of Southend, is seen as an important green lung for the whole of the area. The first part was opened two years ago by the Princess Royal.
Members of the district council said the acquisition of what was originally Blatches Farm from Essex County Council would ensure there was no development of the site in the future.
There was a real concern that although the area was green belt it could have been sold by Essex County Council for housing leading to loss of a big part of the Roach Valley between Hockley, Rochford and Eastwood.
We are in touch with a number of organisations across the Rochford District and will be advertising what is available.
Starting with Rochford District Residents, we run a series of Fun Quiz Niights over the year – if you are interested contact Christine on christine.mason [at] rochfordessex [dot] net
From our personal friend of more than 30 years, Brian O'shea here are the trips that the Hockley Residents' Association have asked us to advertise.
Friday 29 September, London Wetlands Centre & Guided Tour Of The Royal Albert Hall.
Saturday 18 November, The King and I at the Cliffs Pavillion by SODS.