Could YOU represent your Community? Do YOU like to be involved in local issues?  Can YOU assist your neighbours to find the right route to resolve a problem? If so Rochford District Residents needs YOU.
Rochford District Residents is a local political party that has its roots in Residents Associations.  Run and administered by John and Christine Mason who represent their Ward – Hawkwell West – on Rochford District Council the aims are simple:  To achieve the best possible results for the residents they represent in local matters.
The Rochford Independent has run a series of articles over the last week which have focused on the new policies for local government that will be introduced by the New Lib/Con Coalition Government.
In many of these what we are wishing to do at the Rochford Independent Web site is firstly inform and then to put the issues, risks and impacts to Rochford District that we see on record and open to public scrutiny.  In certain instances we will be a campaigning voice with a point of view that we think will be supported by many residents.
I believe that one of my roles as a District Councillor is to communicate as often as I can so that residents are informed.
Sometimes you have to ask some questions about upcoming issues.
The Rochford Lib Dems suggest that two LDF subcommittee meetings for April have been cancelled by the Conservative Group. 
From the Echo – 8 February
Rayleigh homes row
LIB Dems on Rochford District Council have been accused of scaremongering by suggesting 1,800 new homes could still be forced on Rayleigh.
The Lib Dem Focus website, run by group leader Chris Black, is claiming ruling Tories may revise the current suggested figure for the number of homes the town must take to meet Government housing demands.
The website says: "It's possible officers might suggest a variation of the 740 figure for Rayleigh. "The Conservative group could backtrack. After all, there's been no council vote on their figures, just a publicly stated proposal. "Once the elections are over, the Tories will have some new members, replacing old ones. They might well have a new leader."
The Rochford Independent has seen the article by Geoff Percival in the Echo.
http://www.echo-news.co.uk/news/local/display.var.1992104.0.0.php
I would invite you to read this if you have not seen it. 
I am an independent district councillor for Hawkwell West and I have been campaigning with residents against the housing allocation for some months now. The support from Hawkwell Parish Council is welcomed.
This has been printed in the "Community Voice" leaflet. "Community Voice" is the periodic newsletter of the Hawkwell Residents' Association which owns a registered political party called Hawkwell Residents. The Hawkwell Residents registered political party has two seats on Hawkwell Parish Council.
We hear on the grapevine that someone at the Council is not very happy with the Hawkwell Residents Association about this as all calls to the Head of Planning are supposed to be screened by a Personal Assistant.
We looked at the NEW Political Structure at Rochford District Council about six months ago.
http://www.rochfordessex.com/rol/a-politico-blog-on-the-rdc-new-structure/
Here is the evidence that it does not work
At the Cabinet Meetings no one else can speak, not even the Ordinary Councillors that you elected to represent YOU, and you can't even hear what was agreed.
http://onlinefocus.org/?p=867 Grange Community Centre : Liberal Democrats : Uh Oh, Looks Like Chris Misunderstood.
Heaven forbid if the nine super councillors in the Cabinet get executive powers over budget and personal decision making in 2009 !!
The meeting was so well attended that the organisers, Jamie Popplewell and his neighbours in Mount Bovers Lane, asked Belchamps if they could move the meeting to the larger upper hall.  Luckily, Belchamps were happy to do this otherwise about 90 people would not have been able to get in because the small hall only held 60.
Over 150 concerned residents attended mainly because of the possible threat of new housing being allocated to the Mount Bovers field but also the threats to land at Thorpe Road and behind Rectory Road adjoining Windsor Gardens and Clements Hall.
Residents have contacted their independent District Councillor, John Mason, and have asked him to provide them with information and campaign assistance.
This follows the announcement by the Conservative Party running Rochford District Council that 365 new houses should be built in Hawkwell.  As the current position shows for Hawkwell that there are four major sites likely to have been earmarked for development residents in Hawkwell have added 2 + 2 and come up with 4 !!  They can't guess which of the four sites might be chosen so they have decided to set up Action Groups to oppose development.
Shaun Scrutton
Head of Planning and Transportation
Rochford District Council
Dear Shaun
Options for Rochford District Core Strategy – LDF Consultation
You asked me to submit any Options that Rochford District Residents (RDR) had on the LDF before 30 September.
In terms of the Options put forward by the Conservative Party, RDR would like to see a copy of the proposal together with all supporting papers if this has already been received by the Council before the deadline of 30 September.  If the proposal is not complete then I would like to receive a copy on 1 October please.
Tory Councillor Heather Glynn said "how sad it was that only 3 (of the 9) Executive Councillors attended." Those absent included the Leader and Deputy Leader of the Council.
All Councillors were invited to attend the initial feedback.  Important because it was fresh with direct explanation from the whole Review Team.  Apart from many staff only 7 Councillors attended.  Tory Executive Councillors Seagers, Starke and Stansby.  Ordinary Councillors Humphreys, Glynn and Cottis for the Conservatives and myself, John Mason an Independent representing Rochford Residents.   
Is the Conservative Group on Rochford District Council already seriously split and are some Tory Members on the verge of not only resigning the party whip but leaving the Conservative Party Group?
Here is an anonymous comment made on the Lib Dems web site: http://onlinefocus.org/?p=670#comment-18795
anonone Says: June 15th, 2007 
Has the council changed forever? There are quite a lot of Tori councillors here in Rayleigh that are very unhappy with this situation and are trying to band a group to bring back the old council as we used to know it. And im not talking any of the portfolio holders whoos slip of the ______ Its time this council was reverted back to it previous state were councillors felt they were taking part not left like ZOMMBIES.
I am a Member of the Review Committee.
Full Council had already asked that this "investigations" Committee look at the following:
1. Understanding of Planning Appeal Procedures
From what the Chief Executive had to say this sounded more like an internally facing review rather than something that will directly affect residents.  My guess is that the Officers want Members to understand more about the cost and causes of Appeals, especially when the Development Control Committee goes against the recommendation of Officers and cause an Appeal.  But I could just be a cynic.
This is a Panel of Residents put together by Essex Police.
The names of the members are not published and will change from time to time as it would be pointless to always have the same voices. It is not open to Councillors or people with any particular political view.
The agreed priorities will be published in various ways, initially on web page http://www.essex.police.uk/hockley
Where it says Hockley the Police mean Hawkwell/Hockley (it says Hockley because that is the name of their team!!)
The Neighbourhood Action Panels (aka NAPs) are intended to set the Neighbourhood Policing Team priorities ie speeding, nuisance, youths etc.,
DEMOCRACY DIRECT because I have no committee which funds, owns or directs me.
THE ROCHFORD INDEPENDENT is owned by John Mason who is the Editor.
John sponsors Rochford District Residents (a local registered political party for Rochford District, Essex). Hawkwell is our base but we cover the whole of the Rochford District.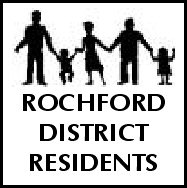 If you raise something with me then it goes DIRECT to Council or the alternative responsible organisation like the Essex Police or the Primary Care Trust. DEMOCRACY DIRECT !! Anything else is not Democratic.
CEO Paul Warren has said  "I'm not convinced the public are that interested in the processes of the Council – what they're interested in is outcomes!!" 
There was no surprise when every seat on the powerful Executive Board was reserved for a Conservative.
I attended a "training session" run by Paul Warren (CEO of RDC) who advised Members how this was going to work and what non Executive Board Members could not do.
Planning : Matter of Concern Number 5, Residents Survey – Hawkwell West 2007
In 2003 I was elected by you as a Member of Hawkwell Parish Council.  One of the priority projects was the development of a village plan. This is one of the projects that I wished to see taken forward by Hawkwell Parish Council 2003 – 2007.
One of the big questions is development, what is going to happen to Green Belt?  Houses or not?
The new Area Committees were the only promising part of the New Political Structure put in place by the Conservative Party Group on Rochford District Council.  But that promise has been dispelled even before they have met.
They were promising because they meet almost locally and would allow residents to speak.
The Area Committees were approved before the way that they would work with public speaking had been worked out.
I have now been informed verbally by Councillor Stansby, Central Area Chair, that residents who wish to speak will have to fill in a form beforehand !!
It was inevitable that only members of the Conservative Party have seats on the powerful Executive Board.
Whilst decisions can be questioned by Full Council or Overview and Scrutiny in reality the Party Whip will ensure that the Conservative Party majority will prevail.
All other Councillors on RDC are consigned to the only remaining role available – Opposition. I mean ALL OTHERS, including some disgruntled Conservative Councillors. The spectacle of Conservative Councillors scrapping for votes to become Area Committee Chairman must have upset the losers.
This New Political Structure has for once and for all polarised the business of Council.  Something that the system that the public liked, The Committee Structure, did not.
The Local Government Elections in May 2007 saw "No Contest" for any seat on Hawkwell Parish Council.
There are 17 seats on Hawkwell Parish Council but only 14 of those are filled. Consequently there was little change.
There are 3 Vacancies which the Council will have to try to co-opt.
Half of the 14 Councillors represent registered political parties:
4 Labour Councillors, 1 Conservative Councillor, 2 Hawkwell Residents Councillors