In the Echo today "Ukip suspends four councillors" – Ukip has suspended four of its Southend councillors because they disowned the party's parliamentary candidate.
In Rochford District we ask would Ukip represent you locally when it matters?
The Leader of Ukip on Rochford District Council, Councillor John Hayter, writes "Normally I should have been only too pleased to serve, but at present I am heavily committed to the General Election as the UKIP Prospective Parliamentary Candidate for Rayleigh and Wickford, and am not in a position to do justice to the position."
Very little work by local Councillors gets headlines but do people want to vote for a party locally that seems only interested in using your vote as a platform for greater political power?
Let me explain;
During the whole of last week Councillors and Staff were working together in a Selection Assessment Centre to appoint staff to new new positions established in the Organisational Re-design of the Council.
At the last Full Council a Chief Officers Appointments Committee was set up to take this forward. Political Parties have seats on Committees based on the number of Councillors each has of the total number of Councillors on our Council.
There was no surprise when the Conservatives had 5 Members on the Chief Officers Appointments Committee, The Green and Rochford District Residents, Liberal Democrats and Ukip one place for each. Each Party accepted the places allocated to this important task.
On the day that Members met for briefing and training, 8 January, for the "selection week" Ukip were unable to participate further. (And of the two remaining Ukip Councillors it would seem that neither was able to take up the place.)
Why?
Here is the email from the Ukip Group Leader, Councillor John Hayter, explaining why to the CEO of RDC.
"I write as UKIP leader. It is with regret that Ukip will not be able to take up the appointment on the Assessment Committee."
"I should very much liked to have continued on the Committee today. However I did not appreciate the level of commitment that the position entails. Normally I should have been only too pleased to serve, but at present I am heavily committed to the General Election as the UKIP Prospective Parliamentary Candidate for Rayleigh and Wickford, and am not in a position to do justice to the position."
"May I wish the Committee all the best in their endeavours."
It would be fair to conclude that Ukip in Rochford District may prefer to prioritise its own interests ahead of representing residents, playing their part in managing the Council and ultimately the running of the District.
Another 37 New Houses in Hawkwell !!
No planning application has been received by RDC but the Agents are seeking feedback from the public at this stage through a statement of community involvement to be submitted alongside the planning application.
Re-development of land at 90 Main Road, Hawkwell (Site Locationhttp://goo.gl/Q4yWcz)
Google Map here
Extracts from Letter to your District Councillors (http://goo.gl/jyzef2)
"Strutt & Parker are acting as planning consultants on behalf of Marden Homes Ltd with regards to the above site. It is planned that the current uses on the site are to relocate and this brownfield site will therefore become available for redevelopment. We have been instructed by Marden Homes to prepare a planning application for residential redevelopment."
"The application will seek permission for the development of approximately 37 high quality homes to meet local needs. The
proposed new homes will be a mixture of detached, semi-detached and terraced properties, along with private amenity
space and parking."
Site Layout http://goo.gl/kT83F1
"The site at 90 Main Road is within the existing urban area and was allocated for residential development within the 2006 Rochford District Local Plan, to support the housing needs of the district."
The Green and Rochford District Residents Group on Rochford District Council grows today to 7 Members of The Council.
Originally the Group had 4 Members; John & Christine Mason (Hawkwell West) and Michael and Diane Hoy (Hullbridge) yet the Group was still the largest Opposition Group on the Council.
They are now joined by 3 more Independents; Councillor Toby Mountain (Sweyne Park, Rayleigh), Councillor Phil Capon (Hawkwell South) and Councillor Tracy Capon (Ashingdon and Canewdon).
The Group Leader in Council will continue to be John Mason and the Deputy Group Leader will continue to be Michael Hoy.
John Mason said today "We welcome Phil, Toby and Tracy joining us. All 3 are very experienced Councillors who are respected in their Wards for the work they do for residents. Rochford District Residents already covers the whole of the Rochford District but with the additions to the "Team" we will have widened our coverage to having a representative in Rayleigh in the West of District. Furthermore there will be closer shadowing overall of the Conservative Cabinet".
All 3 will be joining Christine Mason in seeking re-election in May for Rochford District Residents.
Phil Capon said "I have chosen to stand again in Hawkwell South after being approached by a number of residents. I feel that by joining Rochford District Residents, I can best represent the people who live in the ward without being bound by national party policies. I look forward to working with the other members of the Group whose sole aim is to do what is best for the district and not for one party."
Tracy Capon commented "Now I have taken time to think of recent events, I have decided that the residents of the Ashingdon and Canewdon ward deserve to be represented by a Councillor who is not bound by national party politics and the whip during council meetings. By joining Rochford District Residents, I will be able to act in a way that is best for all concerned and I look forward to standing in this seat in May and giving voters a viable alternative to party 'yes men (or women)' whose sole aim is self promotion and toeing the party line."
Toby Mountain said ""Since leaving the Conservatives and becoming an Independent I have been included in several open forum, round table political discussions with the Rochford District Resident's Group. We share the same belief with regard to openness and transparency and an engagement with residents in the decision making process. Uniting to create a strong and effective non-whipped group of residents representing residents, willing and able to challenge the current administration, presents a fresh choice at the local elections in May 2015. Residents in Sweyne Park Ward will now have the option to vote beyond the traditional narrow perspective of party politics and choose a local free speaking candidate to properly represent them."
Rochford District Council Budget 2015/16 – Have your Say !!
WE NEED YOUR HELP !!
Council Members have been invited to an All Party But PRIVATE Away Day at the Freight House on 4 October to discuss the ideas that the Conservative Cabinet Member for Finance has on next year's Budget.
Whilst the Public will be asked by the Council later for their views on the DRAFT Budget we wondered if residents would like to make their ideas known right now on what should be cut and what should be increased.
These ideas will can then be put forward at the Away Day by The Green and Rochford District Residents Group as an alternative "RESIDENTS BUDGET".
So do you wish to see a FREEEEEEEEZE on Council Tax or a minimum of a 1.5% increase which has already been factored into the Council's projections?
If there is a DEFICIT GAP of say £100,000 to £500,000 what would you wish to see cut? Or would you say just increase other charges, like car parking again, or just increase the Council Tax to meet the DEFICIT.
Please email to john.mason@bigfoot.com
You can read the Letter published in Friday's Echo here.
Mr. Webb wrongly accuses  your two Independent Councillors of not attending a Council Meeting.
A Local resident has emailed to say that he has written to the Echo about Mr. Webb's views that a cross party Flood Committee should now deal with with past and future local flooding events "This is the same party who voted to cover thousands of acres of land with concrete to build houses on which commonsense says will cause more flooding. Mike I live on planet earth where do you live?."
Officers of the Council advised that The Flood Forum is technically an Advisory Group to Council Leader Cutmore who is the Decision Maker. BUT Council Leader Cutmore appointed ONLY Conservative Councillors to be Members of the Flood Forum. And any decision he makes on the advice given by his Conservative only Councillors cannot now be even "Called In" to Full Council for discussion.
So much for a "Cross Party" Committee as called for by Mr. Webb !"!"
Is Mr Webb saying that all 39 Members MUST attend, without fail despite illness, family and personal needs, every single Council Committee and Advisory Group Meeting, regardless of whether they are actually APPOINTED BY THE COUNCIL to those committees?
That would make every type of Council Meeting a FULL Council meeting where by COMPULSION all 39 attend?
That would make the CABINET system DEFUNCT saving may about £100,000 in ALLOWANCES for ONLY Conservative Councillors !!
Popular with Independents and the public but may be not so popular with the Conservative Party Mr. Webb !!!
 Here is the reply from the Independent Councillors to Mr.Webb and the Echo;
Wistaria Cottage
Hawkwell
29th August 2014
The letter from Mike Webb is breathtaking in the inaccuracies it contains. I totally agree that 'all parties should be working together to try and resolve the problem' of local flooding. Perhaps Mr Webb would have been better advised to ask this question of the Leader of the Conservatives at Rochford District Council who determined that the Flood Forum would only have Conservative members.
Rochford District Residents have not waited a year to hold a local meeting as have the Conservatives. Instead they led a well supported community initiative to clear the watercourses that were responsible for the flooding last August in Hawkwell West, last November. Indeed Mr Webb briefly turned up to assist on one of the days and used a photograph of his participation to aid his (failed) attempt to be elected to Rochford District Council for the Conservative Party. Not only that but Rochford District Resident's Councillors filed a report to Rochford District Council last year detailing work the Council needs to do on its own land in relation to flood prevention. Despite reinforcement of this by the Environment Agency, a year later and still no work has been carried out to our knowledge.
Over the last few months both John and Christine Mason have been in regular contact in the form of site meetings and detailed discussions with the Environment Agency over the issue of implementation of the Surface Water Drainage scheme on the David Wilson Home site (which also abuts the water courses that flooded last year) and through our endeavours this has been checked and compliance with approvals ensured. All done prior to the postponed Flood Forum meeting! (Postponed due to further flooding that did not, thankfully, occur in Hawkwell West where the preventative work led by Rochford District Residents took place.)
If Mr Webb wants to criticise perhaps he could check his facts first? Out of 21 Council Wards how many did The Conservative Party agree could be represented on the Flood Forum and participate as full Members? Why only attack one Ward's representatives? Why not include the other political groups i.e. Green Party, Labour, Liberal etc., why single out only Rochford District Residents? Or does a political motive have precedence over accuracy? If Mr. Webb intends to stand in Hawkwell West again in 2015 he should declare this so that this inaccurate attack be seen in its proper light.
Christine Mason,
District Councillor for Hawkwell West Ward
Notes:
As the General Public can attend any Council Meeting it follows that any Member of Rochford District Council can attend but each Advisory Group/Committee etc has appointed Members who ONLY have a RIGHT to speak and participate.
All Members of the Council COULD attend, like the Public, but all Members were not INVITED to attend as Members of the Flood Forum and to say this would be INCORRECT.
Could YOU represent your Community? Do YOU like to be involved in local issues?  Can YOU assist your neighbours to find the right route to resolve a problem? If so Rochford District Residents needs YOU.
Rochford District Residents is a local political party that has its roots in Residents Associations.  Run and administered by John and Christine Mason who represent their Ward – Hawkwell West – on Rochford District Council the aims are simple:  To achieve the best possible results for the residents they represent in local matters.
Many national political parties, but not all,  set their policies focused on Parliament and Parliamentary seats and these are cascaded down from the top to the local political groups. Rochford District Council (RDC) seats come under two different Parliamentary Constituencies and the Leader of the RDC group ensures that both National and Local (Conservative) Policies are adhered to by use of the Whip. (Nothing to do with black leather (!!) but to do with ensuring that members of that group vote as instructed by the Leader of the Council.)
Rochford District Residents  are unlike national political parties as there is NO whip nor will there ever be.  We believe that everyone has a view that they are entitled to put forward and after a debate a vote should be taken on the merits of the points raised, discussed and debated.
Unfortunately at present the local administration have a different policy, their whip ensures that their Councillors vote in line with the party instructions regardless of whether it is right or wrong for your area.  The craziness of this was demonstrated by the recent Conservative led hike in car parking charges when 10 Conservative councillors disobeyed the Whip and abstained.  Yes, abstained because they were 'not allowed' to vote against the Conservative Policy.  Had they had the courage of their convictions and voted against the rise we would not be facing this increase, which is yet to be implemented. (Delayed from the beginning of April.)  These ten became nine etc and only one of the original ten has had the courage to continue to reject the Whip, becoming an Independent Conservative .
We are not anti- conservative, or anti-labour or anti-liberal for that matter.  We just believe that local people should have an independent  voice in local issues.  In many ways we are Independents under a Heading to allow voters to identify with us and our aims.  We had hoped that the much publicized Localism Act would create more democracy at a local level but unfortunately this has not been the case. Nor will it – ever.
Next May thirteen RDC seats are up for election, one in each of Ashingdon and Canewdon, Barling and Sutton, Foulness and Great Wakering, Hawkwell North, Hawkwell South, Hawkwell West, Rochford, Hullbridge, Hockley Central, Grange, Lodge, Sweyne Park, Downhall and Rawreth (Rayleigh Wards).
Christine will be standing in Hawkwell West seeking re-election.
Would you like to join her and stand in one of the other wards?
Even if you do not wish to use our heading of Rochford District Residents and wish to stand as an 'Independent' we are more than willing to help and advise you on the complexities of seeking election and representing your area and your views.
It may seem a long way till May 2015 but we feel it is best to get to know your potential ward well in advance of an election which enables you to go to the electorate with a track record and a clear understanding of the commitment you may be making.
Contact John or Christine on john.mason@bigfoot.com
If you give our FB Page a "Like" we promise you that there will be no advertising feature articles or adverts just relevant local news and updates.
So please do give this "free offer" a go !
With the furore created by the MP's Expenses Scandal you might have thought that the searchlight must have been fully shone by now in to every corner, nook and cranny of public life and that voters now know the full story and public figures would think twice when spending hard earned public money on themselves.
But in our opinion there is another scandal in our local District Council which is all the more surprising given the focus that has been placed on our District Council to dispense with any unnecessary expense.  This is in a time of financial austerity when the man/woman in the street is suffering another increase in Council Tax which, combined with the increased Parking Charges, is the annual equivalent of nearly 5% in Council Tax.
So who is in charge of the Budget for the Chairman's Civic Dinner?  According to Officers it is the Leader of the Council, Councillor Terry Cutmore.
When and what is the Chairman's Civic Dinner?
28 March 2014 – Mill Hall
Ticket price £40
Black Tie
Pre-dinner drinks
2 bottles of Red and 2 bottles of White on tables
 It is probably better described by who is being invited.
All Mayors and Chairmen of Essex Councils (District and Borough)
The Chairman of Essex County Council
All Parish and Town Council's Chairmen
Councillors of RDC
Essex County Councillors
Lord Lieutenant of Essex
High Sheriff of Essex
Chairman's Chaplain
Chairman's invited guests
Citizen of the Year winner, guests and nominator
VIP guests: – such as Police Commissioner, local Police, local Fire Service, local Ambulance Service, Chair of CCG, Southend Airport etc; and other key stakeholders as appropriate.
Senior Management Team – RDC
Who does not pay?  Among others we are advised:
The Lord Lieutenant of Essex
High Sheriff of Essex
VIP guests
Some of the Chairman's guests and the Chairman's Chaplain
Who are the VIP Guests?
VIP guests – such as Police Commissioner, local Police, local Fire Service, local Ambulance Service, Chair of CCG, Southend Airport etc; and other key stakeholders as determined by the administration.
What is the Cost (Total expenditure less ticket income.)
Net Cost over the last 5 years was over £18,000. Net Cost last year was £2276.
What is the purpose of the Civic Dinner?
To be honest I don't really know in this day and age.  It looks like a "grandee hang over" from the 70's.
I suppose it could be argued that with the Council getting to talk to "Stakeholder VIP's" on free tickets that this could provide an opportunity to influence these people?  But
For many public office stakeholders surely the following rules must apply?
Gifts and Hospitality: You must not accept any gifts or hospitality which might, or might reasonably appear to, compromise your personal judgement or integrity or place you under an improper obligation. Where a gift or hospitality is accepted, this is recorded in a public register.
So Residents of Rochford District what do you think?  Should we be paying for this?
Notes.
Full Financial Information supplied by RDC
Year Income Expenditure Net
2008~09 (1,912.99) 6,951.83 5,038.84
2009~10 (2,770.80) 6,499.51 3,728.71
2010~11 (1,731.10) 5,603.92 3,872.82
2011~12 (1,525.15) 4,721.50 3,196.35
Streetlife.com, the local social network, has a simple aim: to help people make the most of where they live by connecting with their neighbours.
It also gives you the chance to ask open questions of the District Councillors for your Ward.
If you live in Hawkwell , for example there are three Wards, Hawkwell North, South and West.
"The Rochford Independent" web site is run and owned by John and Christine Mason who are Independent District Councillors for Hawkwell West Ward.
John and Christine will continue to publish their Articles on their own web site but will also be publishing these on streetlife.com and will be happy to have your feedback on their new Page.
John and Christine also see streetlife.com as a sort of online Ward Surgery on another Page.
………………but please bring any confidential matters directly to us by phone, letter or email.
This is what streetlife.com has to say about themselves.
The website provides a free and easy streetlife.com place to share local news, views, recommendations and resources, enabling people with busy routines or reduced mobility to keep in touch with their community.

Conversations started on have helped unite lost pets with owners, expose doorstep scammers, save threatened public services and recall local history.  The site is also encouraging real-world friendships, with neighbours sharing gardening equipment, IT advice and dentist recommendations, organising craft groups, street parties and book clubs.

streetlife.com has just launched in Rochford,and everyone – residents, groups, local government representatives and businesses – is invited to share their knowledge, discuss the local issues they care about, and help build a stronger, better connected community.

Get involved!

Sign up at www.streetlife.com with your postcode and email address
You'll automatically be linked to the people and conversations where you live
You can post messages, events, polls and pictures, and locals will be able to respond
You can customise your account so you control how often you receive local updates

Sign up and join the local conversation on streetlife.com.
It will only be part of the unmade part.
The currently made up part will not be affected by any closure and residents with homes on the unmade part at the Rectory Road end will also be unaffected.
As your District Councillors we were aware that there may well be difficulties and concerns for our community and asked DWH to meet with us.
John and I have met today, 19 February, with Terry Armstrong (DWH) and Rob Ruffy (DWH) to explain the concerns and issues that have been put to us by residents over the past few days in respect of Thorpe Road and the other matters raised since the start on 7 January.
We have been very concerned that the Thorpe Road Closure proposals were not included in the planning application. We only learnt about this last Thursday and immediately protested in the strongest possible terms to the Managing Director.
But we are pleased to be able to advise you that DWH have taken the problems and concerns that their construction is causing seriously and DWH have put forward certain arrangements that will hopefully ease the disruption and perceived potential problems as far as possible.
Whilst DWH have applied to Essex County Council Highways (not Rochford District Council) to 'stop up' close the road for six months this is a worse case scenario and DWH do not anticipate needing all that time.  DWH intends to start work on the Thorpe Road access road in April and anticipate this will be closed to vehicle traffic for three months between April and June.  However they have taken on board the problems pedestrians, wheelchair and mobility users, cyclists and horse-riders face with no feasible alternative to Thorpe Road for many.
DWH will ensure that a pedestrian and non vehicle usage passage remains open at all times allowing residents to access from one end of the road to the other.  This route may be varied over other parts of the site for Health and Safety reasons but we have been assured that every attempt will be made for a pedestrian and other non vehicle access to be kept open.  Should they need to close it for a day or two DWH will put an advance notice out to minimize disruption.  Cyclists may also use this route but are likely to be requested to dismount and they are looking for a way to accommodate horse riders as well, perhaps with passing points.
DWH are also going to make Essex County Council aware of their intentions so that if possible the retention of the pedestrian and other usage passage can be incorporated into the Decision Notice.  Once the Road surface and drainage is completed, the road will be open to all as before, hopefully by the end on June 2013.
We have also discussed the time span and other aspects that may impact on residents during the building of this large development and made a plea for local labour and trades to be used as much as possible.  Also they are recruiting two apprentices for this site so if you know of any local teenager who may be interested please make sure they are aware of this possibility.
We are unable to give much further detail here but we have requested that DWH confirm their intentions in a Newsletter and DWH has agreed to do this shortly.
If you have any further specific worries or enquiries please let either John or I know so that we can take them forward for you as we are going to have regular meetings to represent local concerns.
Christine Mason, District Councillor for Hawkwell West
Many residents expressed their concerns about the affordable housing requirements to us during the consultation on the three planning applications (2 refused) submitted by David Wilson Homes.
As your District Councillors we listened to your concerns and within what we could do in the planning process we ensured in the last Pre-Application consultations with the house builder that the affordable housing, 35% of 176, meaning 62 houses, were not to be provided just in one part of the development but in both parts of the development and spread throughout.
We also had significant input into the design of the houses in the last Pre-Application consultations with the house builder including making sure that the affordable houses had the same design attributes as the larger more expensive houses.
As Rochford District Council's Core Strategy requires 3,500 new homes to be built before 2025 this will result in 1225 affordable dwellings in the District as a whole we feel that this needs to be managed carefully by all Members of the Council so that all of these homes are built and and gardens provided to the same standard as fully privately owned property to maintain the same high standard of living for all residents.
We recognise that there remain concerns and we have discussed various aspects with the Council Officers already because some residents have recently found it necessary to complain about some existing occupants of social housing in Hawkwell.
We recognise that this is a very sensitive subject but we have a duty as District Councillors to inform all residents.
These answers from Council Officers are our findings regarding Social Housing.
• When we have a deficit of housing for residents of our District why would residents from outside of our District receive housing in our District?
The demand for housing, as evidenced through the housing register,is not only from residents of the District but others who have a local connection with the District through past residence, family or employment. (At present Rochford District Council can nominate some allocations (75%) and the Housing Association allocate the rest.)
• Why do we not have 100/nil if favour of Council allocation? Can it be changed? What will be the ratio on the DWH site?
The 75/25 split for nominations is the standard agreement between Councils and Registered Providers (RPs) and is also reflected in the LSVT (Large Scale Voluntary Transfer agreement between Rochford District Council and The Rochford Housing Association). For new build schemes however we would normally try to secure 100% nomination rights for the first lets and accept 75/25 split for subsequent lets.
• What is the Council and Rochford Housing Association (RHA) policy on "sensitive lets"? Please define that term and advise the policies.
We do not have a policy as such on sensitive lets and I cannot answer for RHA. If a situation requires a "sensitive let", when deciding whether to nominate an applicant we will take into consideration a number of factors including age, medical conditions, previous tenancy record (if applicable) and other aspects such as any record of anti social behaviour etc., We will provide RHA (or indeed any other RP) with the relevant information we have but ultimately it would be for them to decide whether to accept the nomination.
• How can residents living nearby protect their own interests in respect of anti social behaviour emanating from residents of social housing as compared to private rental and owner occupier tenures.
Where residents incur issues of an anti social behaviour nature from any other residents, whether this be in relation to social housing, private rental or owner occupiers, these issues can be reported to the Council's Community Safety Team. Or Essex Police in extreme situations. They will then look into the issues raised and endeavour to find a solution to the problem and where the perpetrator is in social housing, the Community Safety Team will work with the Registered Social Landlord to find solutions. With regard to social housing, the residents can if they wish go direct to the Registered Social Landlords. Another source of help is RDC Environmental Health depending on the nature of the complaint. 
Hopefully all new residents will settle into their new homes quickly and enjoy their new local communities.
Please let us know if you wish to comment by contacting your local Councillors,  John Mason at john.mason@bigfoot.com or Councillor Christine Mason at Christine.Mason@Rochfordessex.net.


Residents have asked us who they should contact if there are problems or breaches of planning conditions during the build/construction phase of the new estate.
We hope that there are none because we took a great deal of trouble to discuss all of the potential big problems we could all forsee and make enforceable conditions with DWH before planning permission was finalised.
Having said that the build will take several years.  DWH say that there will be a Help Line provided to residents.  We have not been informed of the phone number yet.
If you encounter problems then we think that the Council ought to know and take action.  The Planning Case Officer is Mike Stranks and he can be contacted at RDC on 546366 or email mike.stranks@rochford.gov.uk
If you email the Council or Essex County Council or even DWH themselves please copy us in at Cllr John Mason <CllrJohn.Mason@rochford.gov.uk> and Cllr Christine Mason <CllrChristine.Mason@rochford.gov.uk>, although living close to the site ourselves hopefully we might have also already taken action.
Christine and I went to the Hullbridge Community Centre last night, 3 January, to demonstrate our support to the residents of Hullbridge and District Councillors Michael and Diane Hoy (The Green Party). We also wondered if we would find any "magic bullets" in Hullbridge which could be of benefit to nearby Hockley who we are supporting in their objection to the Hockley Area Action Plan otherwise known as the "HAAP".
Michael presented the position very well to over 100 Hullbridge residents who attended the hastily organised public open meeting. He explained what they could or could not do in the Public Consultation on Hullbridge SER6 in the Allocations Submission document. There were a huge number of questions which Michael answered very well in a very polite and well ordered meeting.
First of all we learnt that some of these houses were actually to be buillt in Rawreth and not Hullbridge. Two of the fields which made up 1/6th of the site were in Rawreth. But will Rawreth be holding a public meeting? How will the residents know?
This is not the first time that the Local Development Framework Sub Committee has allowed misleading information to come forward; our Ward of Hawkwell West constantly being called South Hawkwell in the Core Strategy? Hullbridge also felt that public consultations earlier in the Core Strategy process had not been fairly promoted or communicated within Hullbridge. Was the Statement of Community Involvement fulfilled? They think not. Is the resultant policy for Hullbridge Legal? Or Sound? These are the only valid objections that residents can raise now.
Michael reminded residents about what the Council said constituted a Sound plan.
"Rochford District Council states in its Public Consultation that to be Sound the plan should be prepared based on a strategy which seeks to meet objectively assessed development and infrastructure requirements, including unmet requirements from neighbouring authorities where it is reasonable to do so and consistent with achieving sustainable development"
.
The conclusion was the same as already reached in Hawkwell and Hockley;
That the Allocations Submission Document is not Sound as the Highways Authority has evidently not looked strategically at the cumulative effect of traffic impacts on the Rochford Core Strategy through the Local Transport Plan because the information quoted by Essex County Council has not been published in the Evidence Base. The Evidence Base for the Allocations of Sites Development Planning Document (DPD) comes from the Core Strategy and that renders the Allocation of Sites DPD Unsound because it, and the strategic development proposed in the Allocations of Sites DPD, is not supported by sustainable evidence from a cumulative traffic assessment for Rochford District.
Residents came up with a whole list of sustainability issues that they would wish to raise in the Public Consultation. Here is a brief list which Michael will no doubt expand upon on his own web site;
http://mikehullbridge.wordpress.com/author/mikehullbridge/
sewerage at capacity
creates a new community out of cohesion with Hullbridge
the development offers youth provision where it is not needed
the development offers more A1 Retail where it is not needed
access over Malyons will create congestion
Watery Lane improvements will be 10's of £M – economically viable?
Flooding issues to be dealt with by major engineering offsite in the Rawreth area creating further development
This site is not viable and nor are the alternatives which suffer from the same issues
Surface water flooding issues are assessed on insurance claim criteria – not assessed because there are no insurance claims for flooding in green fields
Tidal reflux in 3 rivers has effect on flooding – will affect Hockley and other areas upstream
The public was encouraged to tick the box to go to the Public Examination, attend and have their say.
A good meeting which brought the public together to support and inform.
We are formally objecting to the Hockley Area Action Plan (the HAAP) which is published at the link below.
http://www.rochford.gov.uk/planning/policy/local_development_framework/hockley_area_action_plan/hockley-area-action-plan-haap
As District Councillors we believe that this plan will have adverse effects on the residents of our Ward, Hawkwell West Ward which adjoins The Hockley Village centre.
UPDATE – HERE IS A SYNOPSIS OF WHAT Councillor John Mason told the Planning Inspector at THE HEARING ON 17 SEPTEMBER 2013
I suggested yesterday at the Hockley Hearing that if the "up to" 3000sqm Supermarket/Retail scheme was not viable then a Retirement Village might be ideal instead and meet the rising needs of the over 60's who have no smaller housing unit provision in the Core Strategy. More on this at http://rochfordessex.com/ in the article on the Census 2011. The Council suggested that 3 bed "lifelong" properties would remove the need to downsize……………nope !!
When I said that there were no new properties being built at one and two bedrooms that older folk could buy to downsize to the Council representative at the Hearing on Hockley yesterday said that older people were also eligible for rentable affordable housing if they wished to downsize. Don't think the Social Landlords would agree.
The B1013 was running at 73% when I asked Essex County Council in 2008. Apparently the free flowing practical % only runs to 85% so I wonder where we are now? No answer from Highways at the Hearing on Hockley yesterday because they have decided not to do a Traffic Assessment. So is the Hockley Village Centre scheme viable?
 We are supporting the Hockley Residents' Association whose Chair, Brian Guyett has had input into this article.
We would encourage you to read the HAAP and consider whether you personally or your organisation will also object. You might like to think about the concerns we have.
Anyone who either shops or drives in Hockley should be concerned with the District Council's recently published proposals for regenerating the centre of Hockley which is called the HAAP.
There is the likelihood of a new "medium" sized supermarket of up to 3,000 sq metres (that nearly six times the size of the existing Co-op). There are concerns that a supermarket this large will overwhelm the existing shops and result in less competition and, in turn, higher prices. It is also contrary to the Council's own experts, who recommended that Hockley should be redeveloped along small, "boutique" lines.
There are also plans for a public square, with an evening culture of bars and cafes, and around 100 new homes. Clearly this will all change the character of the 'village' against the wishes of residents.
This makes 150 new dwellings in Hockley made up of 50 recently given planning permission in West Hockley and the 100 in the Centre. (We thought there would only be 50 according to an election leaflet circulated in Hockley in 2010.)  So with the 976 dwellings already given planning permission in the Central part of the District the additional 100 takes the total well over 1000 (1026). There are 326 new dwellings just for Hockley and Hawkwell.
We cannot see how the overall highways infrastructure can cope without major improvements and from what Councillor Chris Black has said in Council there are the same concerns in the West of the District.
Christine and I pledge to continue to campaign for highways infrastructure improvements.
However, the main concern on the HAAP is the impact on traffic and parking. The Council has repeatedly promised that highway considerations would be included in the Hockley Area Action Plan (HAAP) but, in a the last minute U-turn, did not do so arguing that it could save money leaving it to a planning application to pay for this.
But
Essex County Council, advises that "On a local level every strategic development proposal is accompanied by a transport assessment, the scope of which must be agreed with the Highway Authority. This assessment considers the impact the proposed development will have on the highway network and includes industry standard forecasted growth (TEMPRO) to ensure a comprehensive approach that accounts for present traffic conditions (including any new and committed development) and future traffic growth."
The Council "considers" that the Spa Roundabout could be improved through the provision of 3 slip lanes and a wider pavement beside the Spa pub. There is no evidence to support this view or whether it is even physically viable. The Council has only allowed £2-300K for the cost of this work, which looks optimistic given that they allowed up to £2M for the same work in the Council's costings for the Core Strategy.
The Council also proposes to move the Hockley Station car park in to Eldon Way, and build more houses on the existing car park. Whilst this has some attractions, it would reverse much of the traffic flows under the railway bridge and, again, the Council say they have not modelled the impact. So it is not known how this will change traffic flows through Hockley, including extra volumes from all the new housing in the West of the District.
Parking also looks very tight with just 211 places proposed for shopping and 72 for the Hockley Rail Station. The Rail Station Car Park is often almost full with 159 places so how is just 72 sustainable?
The Council states that to be Sound the plan (HAAP) should be prepared based on a strategy which seeks to meet objectively assessed development and infrastructure requirements, including unmet requirements from neighbouring authorities where it is reasonable to do so and consistent with achieving sustainable development.
As stated earlier Essex County Council, advises "On a local level every strategic development proposal is accompanied by a transport assessment, the scope of which must be agreed with the Highway Authority. This assessment considers the impact the proposed development will have on the highway network and includes industry standard forecasted growth (TEMPRO) to ensure a comprehensive approach that accounts for present traffic conditions (including any new and committed development) and future traffic growth."
As the HAAP is a proposal for strategic development then according to ECC this must be accompanied by a transport assessment, the scope of which must be agreed with the Highway Authority. This assessment considers the impact the proposed development will have on the highway network and includes industry standard forecasted growth (TEMPRO) to ensure a comprehensive approach that accounts for present traffic conditions (including any new and committed development) and future traffic growth.
The Planning Inspector is being asked by us to reject the HAAP and return this to Council with the requirement to await the formal and reported assessment of the strategic effect of such proposed strategic development on Highways infrastructure in Rochford District by ECC.
If you also wish to object then please submit your own by 25 January 2013.
http://www.rochford.gov.uk/planning/policy/local_development_framework/hockley_area_action_plan/hockley-area-action-plan-haap
John and Christine Mason
Councillor Michael Hoy (Hullbridge) and Councillor John Mason (Hawkwell West) have given notice for a Motion to be put to Full Council on 27 July.
"Pursuant to the Parliamentary Statement made by The Secretary of State for Communities and Local Government on 6 July 2010, this Council agrees to carry out a housing needs study for Rochford District and adjust the housing allocations proposed in the Core Strategy to satisfy the minimum needs of our community."
The Motion was Lost.
This what I actually said in Council.
Since I joined Councillor Hoy in putting the motion forward the Council has made a Statement on housing following revocation of East of England Plan.
The Council has already made a decision that should be subject to further study and research in the form of a local housing needs assessment. 
A lot of residents hoped that when the previous government left office, this Council would listen to local people. They expected the Council to reduce the amount of green belt that would be swallowed up.
Many residents contacted me this weekend when they realised that despite the Hawkwell Appeal being dismissed that 175 will most probably still go ahead even when they say that such a development is not welcome or needed in Hawkwell West.
What the Council is proposing is to adopt the housing figures put forward to the previous government in the form of the draft review of the East of England Plan (RSS31).  This means building the same number of houses but over a longer period and I cannot see that any green belt will be saved.
My concern is that even the reduced targets of the previous government represent the provision of housing significantly in excess of local needs.
The two SHMA studies are put forward as evidence.
The date of the latest SHMA is as at January 2010 under the previous Government but it was not published until May 2010. These assessments are a "housing market assessment" which says to me that the figures not only include needs but also demand as promoted by growth targets in the Thames Gateway.
By giving up determination of housing development strategies to local people the new Government is saying that there is no need any more for Rochford District to simply give up green belt to satisfy this demand for construction growth from the Thames Gateway or London. Residents realise from the past that this sort of so called economic growth does not benefit our district and leaves us with growing district wide infrastructural problems that are never solved.
When the Core Strategy was debated in Full Council before submission last September I raised the issues of the district wide infrastructural issues and I recall that the Leader of the Council echoed my concern as did many other Members but reflected that this is outside of our control.  So it is and with the Spending Cuts we cannot expect the district wide infrastructural needs referred to in the Core Strategy to be delivered especially for new public transport initiatives.
On that basis I feel that we need to cut out all the house building that represents housing market growth that is greater than our local needs.
I have asked our Officers a series of numerically based questions and I was referred to study the SHMA's. I could find any direct answers in terms of housing numbers to the questions I had asked.
We also have the enigma of the SHMA 2010 recommending that 196 affordable houses are required annually for Rochford District but at the annual level of total house building by the Council is only 190 inferring only 60 affordable units will be built each year. This needs to be examined critically because I have no wish to consign people to being homeless in our district if the 196 is right. Furthermore I note the comments in the SHMA about the increasing need for single homes for older people and I hope that all Members viewed the evidence put forward by Panorama last night. Both concerns are inherent in the Motion.
So Members if we want to be sure that we are really making the right decision then I would say that we need to commission GVA Grimley to delve further into their research and extract figures and recommendations having carried out a housing needs study for Rochford District and adjust the housing allocations proposed in the Core Strategy to satisfy the minimum needs of our community.
The Rochford Lib Dem web site "OnlineFOCUS" has published an interesting article here .
Summary of the Article:
Recent changes have been made by the Coalition Government to Planning Policy PPS3 where the previous requirement  that new housing was supposed to be built at a minimum density of 30 units per hectare has now been dropped. Gardens are no longer classified as 'brownfield' sites and that will reduce any incentive for councils to rely on garden land for development sites. Our local planners at Rochford District Council have been asked  by how much the rules have changed. The answer is : not very much, so far.
Conclusion of the Article:
If you have a big garden and want to build a couple of houses in it you will still be able to apply for planning permission. And if your proposal is properly designed, with adequate garden sizes, suitable parking places, no overlooking etc, you will probably still get permission.
The Rochford Independent found this very interesting because a number of acres of "garden" had, on the face of things, been included in the land that had been put forward in the David Wilson Homes Planning Application.
So What is Garden Grabbing?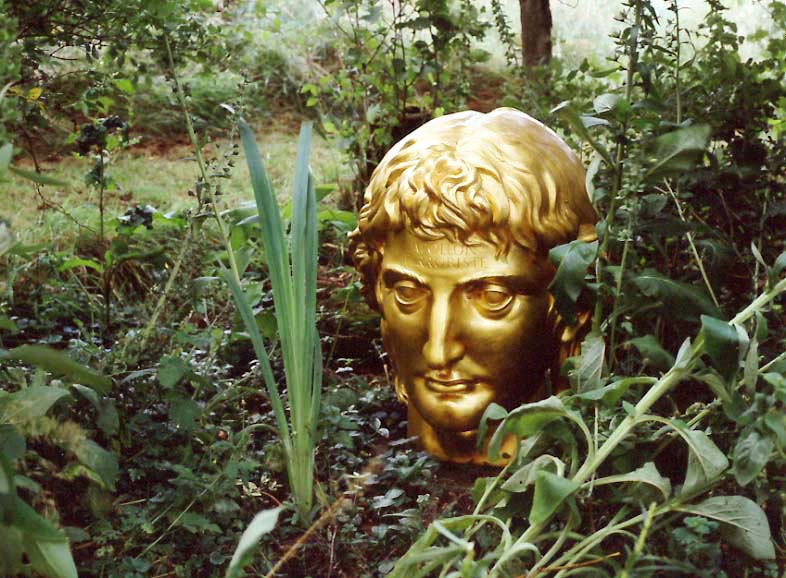 Garden grabbing refers to the practice of building homes on open land attached to existing urban or suburban houses, which increases population density and, campaigners say, damages the character of an area.
In the run up to the General Election the Conservatives said the problem had arisen because of changes to planning policy drawn up by former deputy prime minister John Prescott in 2000, classifying gardens as brownfield, rather than greenfield, land.
Leafy gardens across the country are being dug up, and replaced with blocks of flats and high-density buildings that spell disaster for the local environment and local infrastructure.
The definition of brownfield land had not changed since the 1980s, what had changed were the targets for developing brownfield sites.
So what can residents do to get this issue looked at again now that the DWH Appeal has closed and The Planning Inspector had on, 8 June, submitted his Recommendation to Secretary of State, Eric Pickles who has the ultimate decision.
Well it looks as if the Announcement on the removal of the minimum housing density and the changes to garden grabbing were made on the same day so this might not have been considered by The Planning Inspector.
If you wish to help stop the 330 David Wilson Homes in Hawkwell please consider writing another letter to Mr. Pickles and his Planning Casework Team at email address PCC@communities.gsi.gov.uk
 
The Planning Casework team at Communities and Local Government will be issuing the Decision Letter.
Suggested Letter
Dear Mr Pickles
PINS Reference APP/B1550/A/09/2118700/NWF
I understand that your Government has very recently made changes to PPS3 in
respect of a minimum housing density and garden grabbing.
I further understand from The Planning Inspectorate that The Planning
Inspector's Recommendation was forwarded to you on 8 June on the very day that
your Government was making changes to PPS3 and that The Planning Inspector
might not have taken this into account as material changes in planning
considerations that affect this Appeal.
A number of acres of "garden" have, on the face of things, been included in the
land that had been put forward in the David Wilson Homes Planning Application
and at, it could be, a density greater than 30 dwellings per hectare. One of
these gardens is in Thorpe Road  and the other is at the Chalet in Rectory
Road.
In view of the change in Government Policy the implications are that the Appeal
should now be Dismissed for these reasons and further to the fact that the
proposed development at 330 is way in excess of the 175 recommended by Rochford
District Council in its Core Strategy which lower figure was not even based on
local needs but the RSS which you intend to abolish.
Thank you for your attention to this letter and I look forward to your reply.
Yours sincerely
END OF LETTER
Disability Essex, based in Rocheway, Rochford, wants to put the 10ft by 12ft pitched-roof shed, near to the car park of its new £2million building.
Councillor John Bond, Chairman of Rochford Parish Council, – said: "Our objection is they want to build a shed to put tools in." "They have gardeners to do their work." "If they want to build a shed that's fine, but they want a massive great shed."
The full  Echo article is here disabilityessex
The planning application will be considered by 8 July by RDC and as the Editor of The Rochford Independent is a Member of the Planning Authority he can make no comment.
The Rochford Independent has run a series of articles over the last week which have focused on the new policies for local government that will be introduced by the New Lib/Con Coalition Government.
In many of these what we are wishing to do at the Rochford Independent Web site is firstly inform and then to put the issues, risks and impacts to Rochford District that we see on record and open to public scrutiny.  In certain instances we will be a campaigning voice with a point of view that we think will be supported by many residents.
In this case the Coalition Government is offering an optional basis for change to Rochford District Council.
We will allow councils to return to the committee system, should they wish to.
If you wish to see change then you will have to nudge this so please write to me at mailadmin@rochfordessex.net
But the article needs to set out some facts. Sources are quoted.
The Labour Government through the Local Government Act 2000 imposed changes on local authorities that were designed to streamline and modernise their political structures. The act was intended to end the old committee system of local government which, it was argued, was slow and ineffective although, others may counter, democratic and accountable.
Rochford District Council chose the option of a leader elected by the council, with a cabinet of between 2 and 10 councillors either selected by the leader or the full council.
But it could have chosen a modified committee system.
Since then the costs of administrating the council have increased hugely mainly because much greater monetary allowances for the leader and cabinet members have been established although it must be said that there were far more modest monetary increases to the basic allowance.
 In 2004 the total sum for allowances was £111,000 and in 2008 it had risen to £233,000.
If you want to see the data it is here(http://news.bbc.co.uk/nol/shared/spl/hi/uk/09/english_council_allowances/data/allowances.xls) courtesy of the BBC.
It is hard to escape, with hindsight of course, the notion that the Labour Government years promoted the "more for me" culture in the public sector which should have run against all Opposition Party principles but then again we have also seen, and continue to see, the product of that culture in the MP's and Lords Expenses scandals some of which are being heard in the Criminal Courts.
If you wish to see lower cost, greater transparency and greater democracy in RDC then you will wish to push for change.
In April 2009 the BBC's expose journalist Donal MacIntyre on his Radio 5 Show reported as follows (http://news.bbc.co.uk/1/hi/uk_politics/8017582.stm);
 Rochford District Council in Essex had the biggest rise in its allowances bill – of 110 per cent over the four years. Although it is still well below the level of many other councils.
The leader of the council Terry Cutmore was paid almost £10,000 in allowances three years ago. By March 2009, his allowance had gone up to £25,500.
"The reason it's so high is we have actually gone to the average of Essex councils," Councillor Cutmore said.
"That's done through a remuneration panel which is totally independent and the rise has gone through because we were paid so lowly to start with."
Heather Wakefield, from Unison, said: "I think it's rank hypocrisy for councillors to have awarded themselves these increases when our members are being offered a pay rise of 0.5%."
But Ms Wakefield said Councillor Cutmore's allowance needs to be compared with council employees' pay.
"A quarter of a million council workers earn less than the amount the leader of Rochford is awarding himself," she said.
Allowances are voted on by councillors themselves. Initially a recommendation is made to the council by an independent panel made up of people who do not sit on the council.
But the councils can choose to ignore the recommendations. Richard Kemp said that often they will take a lower amount.
"Very few councils actually make a big difference to the recommendations of the independent panel," he said.
Only the Cabinet Members can speak at or even address the Executive or Cabinet Committee at Rochford District Council.  But other Members of the Council and the Public can listen instead.
When this was first established myself,the Lib Dems in Opposition objected to this publicly but it is believed that many other Conservative Group Members did as well but behind the scenes.
There was no chance of change until now.  Will the disaffected Conservative Members speak up for change?
Because of the Cabinet approach decisions are being made by the Portfolio Holders only in discussion with Officers and other Cabinet Members at best.
Or is it that such consultations and discussions within the Conservative Political Group are being held behind closed doors?  This is not a transparent and democratic approach in my view.
I know that decisions can be called in the The Review Committee but initial open discussion with all Members is by far the best course and better value for money.
With the UK being run by a Coalition Government it is hard to avoid the conclusion that consensus political decision making should also return to local government.
The choice of change is there if the residents of Rochford District want it but you will need to ask or even demand it.
The Coalition has acted………….again.
Local auditors are advising councils to stop all work relating to the Comprehensive Area Assessment ** (CAA), with the Audit Commission set to outline urgently how it will wind up the programme.
The officer added that instead of councils receiving a use of resources (UoR) score, local auditors had advised them they would instead get a "broad brush" value for money statement on the direction of travel the authority was heading.
 The news will further fuel speculation that the Audit Commission is going to have to make swingeing job cuts in the coming months.
The previous Government put in a "comprehensive" inspection scheme on Local Councils in 2003 overseen by The Audit Commission whose role has expanded over that 7 years way beyond its previously traditional role of being the independent accounting auditor of public finances.
Since then huge amounts of Council Officer time have been expended in preparation for such assessments, writing complex reports inevitably undertaking whatever work was necessary to achieve the best result in the assessment because failure had its penalties.
Did this regime actually improve council performance and services?  Whilst the process did provide a focus for Rochford District Council I am not sure that the standardised approach yielded much in terms of a meaningful regional or national league table because Local Councils are by nature very diverse as they cater for the aspirations and needs of local communities which vary in themselves by local political variation.
Apart from the first couple of years most councils achieved creditable results and it was just an expensive process that had to be followed despite the changing focus in 2009 which breathed little more value into the corpse.
The benefit to UK Plc will be the cut in expensive jobs at the Audit Commission and to local councils there will be the reduction in internal costs although most of these will be in the extra staff salaries that were engaged in the process which could only be saved through redundancies.  It will be interesting to see how local councils will make sure that the local costs of CPA and CAA actually reduce. If there are senior officers who have much less to do then may be the popular thing of the moment will be to share such skills between councils.
As mentioned earlier the ever burgeoning requirements of Government on local councils via The Audit Commission also came through the traditional trail of Auditors.
As a Member of the RDC Audit Committee I created a fuss when I noted that when I was Chair of this Committee 10 years earlier the Audit fees were just about £40,000 per annum.  But in 2010 the figure was £140,000. I just had to follow up on this despite how awkward everyone looked with the Auditors in the room.
Part of the fee was taken up with a Government requirement for our Auditors to conduct a review of how well RDC used its people resources at a cost of £35,000.  Hopefully the Coalition will scrap this unnecessary and compulsory spending.
At the same time the Accounting Audit requirements of the Government over the last 10 years have become more stringent and yet more complex. I made the observation to the RDC Audit Committee that the Government should have spent more time and money auditing the Banks because there is no evidence of the risk or likelyhood of the local authority sector making casino losses of billions. Again hopefully the Coalition will address this and by reducing requirements to a sensible level at least reduce audit costs by 50%.  This could save RDC another £40,000 a year.
So far so good but there is more to do.
 
**Background Notes
Comprehensive Performance Assessment (CPA) reported on how well a council was performing overall compared to other councils in England. It drew together information on auditors' views, other inspectorate views, and the Commission's inspections of environment, housing and cultural services. It provided, for the first time, a judgement on a council's corporate ability to improve services for local people and its leadership of its local community.
From 2009, CPA was be replaced by the Comprehensive Area Assessment (CAA). CAA provided an independent assessment of how well people are being served by their local public services including councils, health bodies, police forces and fire and rescue services, working in partnership to tackle the challenges facing their communities.
The Audit Commission's Code of Audit Practice requires auditors to prepare an annual audit letter and issue it to each audited body.
The purpose of preparing and issuing annual audit letters is to communicate to the audited body and key external stakeholders, including members of the public, the key issues arising from auditors' work, which auditors consider should be brought to the attention of the audited body. The annual audit letter covers the work carried out by auditors since the previous annual audit letter was issued.