In the Echo today "Ukip suspends four councillors" – Ukip has suspended four of its Southend councillors because they disowned the party's parliamentary candidate.
In Rochford District we ask would Ukip represent you locally when it matters?
The Leader of Ukip on Rochford District Council, Councillor John Hayter, writes "Normally I should have been only too pleased to serve, but at present I am heavily committed to the General Election as the UKIP Prospective Parliamentary Candidate for Rayleigh and Wickford, and am not in a position to do justice to the position."
Very little work by local Councillors gets headlines but do people want to vote for a party locally that seems only interested in using your vote as a platform for greater political power?
Let me explain;
During the whole of last week Councillors and Staff were working together in a Selection Assessment Centre to appoint staff to new new positions established in the Organisational Re-design of the Council.
At the last Full Council a Chief Officers Appointments Committee was set up to take this forward. Political Parties have seats on Committees based on the number of Councillors each has of the total number of Councillors on our Council.
There was no surprise when the Conservatives had 5 Members on the Chief Officers Appointments Committee, The Green and Rochford District Residents, Liberal Democrats and Ukip one place for each. Each Party accepted the places allocated to this important task.
On the day that Members met for briefing and training, 8 January, for the "selection week" Ukip were unable to participate further. (And of the two remaining Ukip Councillors it would seem that neither was able to take up the place.)
Why?
Here is the email from the Ukip Group Leader, Councillor John Hayter, explaining why to the CEO of RDC.
"I write as UKIP leader. It is with regret that Ukip will not be able to take up the appointment on the Assessment Committee."
"I should very much liked to have continued on the Committee today. However I did not appreciate the level of commitment that the position entails. Normally I should have been only too pleased to serve, but at present I am heavily committed to the General Election as the UKIP Prospective Parliamentary Candidate for Rayleigh and Wickford, and am not in a position to do justice to the position."
"May I wish the Committee all the best in their endeavours."
It would be fair to conclude that Ukip in Rochford District may prefer to prioritise its own interests ahead of representing residents, playing their part in managing the Council and ultimately the running of the District.
Another 37 New Houses in Hawkwell !!
No planning application has been received by RDC but the Agents are seeking feedback from the public at this stage through a statement of community involvement to be submitted alongside the planning application.
Re-development of land at 90 Main Road, Hawkwell (Site Locationhttp://goo.gl/Q4yWcz)
Google Map here
Extracts from Letter to your District Councillors (http://goo.gl/jyzef2)
"Strutt & Parker are acting as planning consultants on behalf of Marden Homes Ltd with regards to the above site. It is planned that the current uses on the site are to relocate and this brownfield site will therefore become available for redevelopment. We have been instructed by Marden Homes to prepare a planning application for residential redevelopment."
"The application will seek permission for the development of approximately 37 high quality homes to meet local needs. The
proposed new homes will be a mixture of detached, semi-detached and terraced properties, along with private amenity
space and parking."
Site Layout http://goo.gl/kT83F1
"The site at 90 Main Road is within the existing urban area and was allocated for residential development within the 2006 Rochford District Local Plan, to support the housing needs of the district."
The Green and Rochford District Residents Group on Rochford District Council grows today to 7 Members of The Council.
Originally the Group had 4 Members; John & Christine Mason (Hawkwell West) and Michael and Diane Hoy (Hullbridge) yet the Group was still the largest Opposition Group on the Council.
They are now joined by 3 more Independents; Councillor Toby Mountain (Sweyne Park, Rayleigh), Councillor Phil Capon (Hawkwell South) and Councillor Tracy Capon (Ashingdon and Canewdon).
The Group Leader in Council will continue to be John Mason and the Deputy Group Leader will continue to be Michael Hoy.
John Mason said today "We welcome Phil, Toby and Tracy joining us. All 3 are very experienced Councillors who are respected in their Wards for the work they do for residents. Rochford District Residents already covers the whole of the Rochford District but with the additions to the "Team" we will have widened our coverage to having a representative in Rayleigh in the West of District. Furthermore there will be closer shadowing overall of the Conservative Cabinet".
All 3 will be joining Christine Mason in seeking re-election in May for Rochford District Residents.
Phil Capon said "I have chosen to stand again in Hawkwell South after being approached by a number of residents. I feel that by joining Rochford District Residents, I can best represent the people who live in the ward without being bound by national party policies. I look forward to working with the other members of the Group whose sole aim is to do what is best for the district and not for one party."
Tracy Capon commented "Now I have taken time to think of recent events, I have decided that the residents of the Ashingdon and Canewdon ward deserve to be represented by a Councillor who is not bound by national party politics and the whip during council meetings. By joining Rochford District Residents, I will be able to act in a way that is best for all concerned and I look forward to standing in this seat in May and giving voters a viable alternative to party 'yes men (or women)' whose sole aim is self promotion and toeing the party line."
Toby Mountain said ""Since leaving the Conservatives and becoming an Independent I have been included in several open forum, round table political discussions with the Rochford District Resident's Group. We share the same belief with regard to openness and transparency and an engagement with residents in the decision making process. Uniting to create a strong and effective non-whipped group of residents representing residents, willing and able to challenge the current administration, presents a fresh choice at the local elections in May 2015. Residents in Sweyne Park Ward will now have the option to vote beyond the traditional narrow perspective of party politics and choose a local free speaking candidate to properly represent them."
By Christine Mason – Independent District Councillor for Hawkwell West
Seeking election or re-election is probably the most daunting job interview that you can experience.  I certainly felt nervous and uncertain when attending work interviews.  It takes a certain courage, or insanity, to multiply this activity a hundred-fold and effectively have a panel of examiners that cover every house and road, every opinion and point of view and to explain your perspective.
John and I are fortunate in that the community we live in seems to appreciate the work we do and often acknowledge it.  They may not always agree with us but hey! – that's democracy.
Sometimes I think we are mad to work so hard but in truth when we are able to resolve a problem or help someone in need it makes it all worthwhile.  In some ways it is similar to having a large extended family, something I would have loved.
The banter of electoral debate heats up as we get closer to Polling Day.
Unfortunately this year has seen some difficulty where inappropriate and inaccurate statements have been made by canvassers and John was so upset that he reluctantly had to make formal complaints.  This type of unnecessary unpleasantness is hard to stomach and impossible to counter.  One thing we will not do is retaliate by descending to that level to win at all costs.
We have just 4 days to Polling Day and the difference the Postal Voting has made to the election process is very noticeable.
Friends who are away have been able to vote despite their absence (for any person of their choice of course), the issue of the weather affecting turn out is less of an issue and the constant 'busing' of people by the large political groups to the Polling Station is less obvious.  Another surprise was yesterday when out shopping someone called out to John that he had already voted for him.  Not only did it cheer John up remarkably but it brought to mind that voting now is a more continual process due to this facility.  I am sure it makes for a lot of hard work for our electoral staff but I observed some of their work and was highly impressed at the meticulous efficiency.
Certainly I endorse any effort to encourage more people to vote.  I have always felt it regrettable that turnouts are relatively low when I reflect on the history of one man one vote and the sacrifice by both suffragettes and our soldiers to obtain and preserve our democracy.
So please vote on the 22nd May.  I would naturally prefer you to vote for John but the really important thing is that you make your vote count.
Why John Mason is asking you to Vote for him on 22 May 2014 at the Local Elections in Hawkwell West, Rochford District Council
If you give our FB Page a "Like" we promise you that there will be no advertising feature articles or adverts just relevant local news and updates.
So please do give this "free offer" a go !


Christine and I went to a Hawkwell Parish Council Meeting in August 2011 to explain that the findings of the Hawkwell Parish Plan could be taken forward by Hawkwell Parish Council in the form of a Neighbourhood Plan ("NP").
All of this is about more houses for Hawkwell and the views residents made clear in the Survey " residents do not want to see any further development and loss of green belt".
We saw this as an urgent matter because we foresaw that the Core Strategy ("CS") would have to be revised or reviewed by the District Council because it was going to be late in providing the target required by Government and that it did not comply with the NPPF (" National Planning Policy Framework") or the Government Policy "Planning for Growth" (means more houses).
We wrote to Hawkwell Parish Council again in March 2012 urging that they got involved in a Neighbourhood Plan quickly because RDC ("Rochford District Council ") had already a Committee Meeting which decided on how the Revised Core Strategy would be taken forward.
We told Hawkwell Parish Council;
"It seems to us that every Option, regardless of which might be chosen, has the risk of additional housing being required in the Core Strategy Location of South Hawkwell which is actually Hawkwell West Ward. Or indeed a new additional Location in Hawkwell Parish?
It occurs to us that your Council, on behalf of the Parish whose views are expressed in the Hawkwell Parish Plan which your Council has adopted, may wish to now formally consider whether there is any significant requirement/need/capacity in sustainability/opportunity for additional housing by producing a Neighbourhood Plan.
Whilst it is known and accepted that a Neighbourhood Plan, as provided for by Law in the Localism Bill, could not change the position on the 175 dwellings already in the Core Strategy we believe that with careful thought a Neighbourhood Plan produced now might prevent significant addition.
This could allow any future decision to be directly influenced and formed by the residents of Hawkwell rather than by any other means or other bodies, which would appear to have been the case, in my opinion, to the Core Strategy adopted on 13 December 2011."
But it was only at Full Council for Hawkwell Parish in January 2013, almost another year later and eighteen months after we had personally been to talk to them, that the Appointment of Councillors to a Neighbourhood Plan Working Group took place.
The Clerk to Hawkwell Parish Council writes "Full Council didn't initially specify a report back date to the Working Group as the Chairman indicated that the matter is incredibly complex with numerous issues to be taken into consideration. At the Full Council meeting it was reported that a NP can take anything from eighteen months to two years to complete………."
Is it too late?
Probably because in our view  Rochford District Council will have already decided well within eighteen months to 2 years time.
How do we know?
In July 2012 RDC published a revision of the SHLAA (Strategic Housing Land Availability Assessment) which identified further sites for potential development in Hawkwell. (See our Article)
The SHLAA report was linked to Options to proceed the Inspector's requirement of initial approval of the CS for a Revision of the Core Strategy to plan, inter alia, for a shortfall of 402 from 2006 to 2011 and to extend the CS from 2025 to 2031 at a probable minimum of 250 per year.
This potentially adds up to an additional 2000 dwellings for the district as a whole if windfalls do not extinguish at least the shortfall of 402 houses.
My question is what effect does the revised SHLAA have on any intention of Hawkwell Parish Council to put in place a Neighbourhood Plan and secondly what is the effect of a Revision of the CS which is already underway by RDC on the process of creating a Neighbourhood Plan.
Here is a comment that we obtained from a professional planner;
"A Neighbourhood Plan can allocate sites for development as it wishes, with the SHLAA being a key evidence document to inform that process."
"In respect of the revision of the CS, the Neighbourhood Plan must seek to be "in general conformity" with the CS.
So the NP cannot be seen as a tool to try and undermine what the adopted CS is trying to do, or what the revised CS is seeking to achieve either.
So with Rochford DC seeking to take forward a revised CS and Hawkwell potentially looking at an NP, it will be important to ensure that the two try – as far as is possible or necessary – to push in the same direction."
BUT………………….
It is important to recognise that Hawkwell Parish Council has NOT YET DECIDED to produce a Neighbourhood Plan .
The Hawkwell Parish Council says "The Working Group has been set up to consider a Neighbourhood Plan taking into account potential costs, resource requirements, support within the community and outcomes of other Councils who have gone down the NP route, etc.,"
Unfortunately it might now be too late for a Neighbourhood Plan to have the desired benefit for residents.
But could it still be " better late than never" ? Hawkwell Parish Council has a difficult decision to make.
Our view is that once again any opposition will have to be mounted by your District Councillors and any residents action group that decides to wade in with energy to hold public meetings and leaflet (1800 for just every house in Hawkwell West or over 5000 for the whole of Hawkwell. We do not know whether the existing HAG or CTFDAG will perform this role or whether residents need to set up a new Action Group.
According to the HPPG (Hawkwell Parish Plan Group) residents do not want to see any further development and loss of green belt.
We believe that no further encroachment on existing Green Belt boundaries should take place. Existing boundaries should be retained and, in determining the number of new houses that are needed in Hawkwell, to take account of the views of the residents of Hawkwell. Residents must not be dictated to by other authorities in isolation and without taking full account of the effects on the local environment, heritage and infrastructure for existing residents.
Please feel free to contact Christine or I if you wish any further clarification. 
Christine and I went to the Hullbridge Community Centre last night, 3 January, to demonstrate our support to the residents of Hullbridge and District Councillors Michael and Diane Hoy (The Green Party). We also wondered if we would find any "magic bullets" in Hullbridge which could be of benefit to nearby Hockley who we are supporting in their objection to the Hockley Area Action Plan otherwise known as the "HAAP".
Michael presented the position very well to over 100 Hullbridge residents who attended the hastily organised public open meeting. He explained what they could or could not do in the Public Consultation on Hullbridge SER6 in the Allocations Submission document. There were a huge number of questions which Michael answered very well in a very polite and well ordered meeting.
First of all we learnt that some of these houses were actually to be buillt in Rawreth and not Hullbridge. Two of the fields which made up 1/6th of the site were in Rawreth. But will Rawreth be holding a public meeting? How will the residents know?
This is not the first time that the Local Development Framework Sub Committee has allowed misleading information to come forward; our Ward of Hawkwell West constantly being called South Hawkwell in the Core Strategy? Hullbridge also felt that public consultations earlier in the Core Strategy process had not been fairly promoted or communicated within Hullbridge. Was the Statement of Community Involvement fulfilled? They think not. Is the resultant policy for Hullbridge Legal? Or Sound? These are the only valid objections that residents can raise now.
Michael reminded residents about what the Council said constituted a Sound plan.
"Rochford District Council states in its Public Consultation that to be Sound the plan should be prepared based on a strategy which seeks to meet objectively assessed development and infrastructure requirements, including unmet requirements from neighbouring authorities where it is reasonable to do so and consistent with achieving sustainable development"
.
The conclusion was the same as already reached in Hawkwell and Hockley;
That the Allocations Submission Document is not Sound as the Highways Authority has evidently not looked strategically at the cumulative effect of traffic impacts on the Rochford Core Strategy through the Local Transport Plan because the information quoted by Essex County Council has not been published in the Evidence Base. The Evidence Base for the Allocations of Sites Development Planning Document (DPD) comes from the Core Strategy and that renders the Allocation of Sites DPD Unsound because it, and the strategic development proposed in the Allocations of Sites DPD, is not supported by sustainable evidence from a cumulative traffic assessment for Rochford District.
Residents came up with a whole list of sustainability issues that they would wish to raise in the Public Consultation. Here is a brief list which Michael will no doubt expand upon on his own web site;
http://mikehullbridge.wordpress.com/author/mikehullbridge/
sewerage at capacity
creates a new community out of cohesion with Hullbridge
the development offers youth provision where it is not needed
the development offers more A1 Retail where it is not needed
access over Malyons will create congestion
Watery Lane improvements will be 10's of £M – economically viable?
Flooding issues to be dealt with by major engineering offsite in the Rawreth area creating further development
This site is not viable and nor are the alternatives which suffer from the same issues
Surface water flooding issues are assessed on insurance claim criteria – not assessed because there are no insurance claims for flooding in green fields
Tidal reflux in 3 rivers has effect on flooding – will affect Hockley and other areas upstream
The public was encouraged to tick the box to go to the Public Examination, attend and have their say.
A good meeting which brought the public together to support and inform.
So how many more for the Rochford District and our Ward, Hawkwell West?
In Hawkwell West we already have 176 approved which is an increase of over 10% of our housing stock in a relatively small area.
Read on………………..we will explain.
Background
The Core Strategy (CS) was adopted in December 2011 for delivery of 250 new dwellings per year over the years to 2025.
The Government Planning Inspector required Rochford District Council to undertake a revision or review of the Core Strategy to take into account a shorthfall in target numbers and years together with compliance with Government policy called the The National Planning Policy Framework (NPPF) and the housing building policy "Planning for Growth".
The Core Strategy is the main policy document that provides a future new housing development framework for our area; generally the release of Green Belt for new housing. Rochford District Council had hoped that promises to change Government Policy following the General Election would permit only 190 per year. This did not happen and the total number remained unchanged in the CS with the end date stretched to 2025. I believe that this means that the total number allocated to sites runs out in 2025 against a required extension to 2031. ( 190 x years now 250 x years end 2025 not 2031 as required by Government)
This implies to us the need for additional sites for 6 times 250 or 1500 new dwellings to be planned for in our area at some point.
In July Rochford District Council published a document of around 400 or more pages called the SHLAA. This is the Strategic Housing Land Availability Assessment 2012 – SHLAA Review.
The Strategic Housing Land Availability Assessment (SHLAA) forms part of the Council's evidence base that informs the new Local Development Framework or Core Strategy.
The Core Strategy really means "Government House Building Targets" which have not been withdrawn as promised by the new Conservative Government (whoops sorry, The Coalition Government of Conservatives with the Liberal Democrats).
So how many more for the Rochford District and our Ward, Hawkwell West? 
Read on……….we will explain some more
There is also a shortfall of 402 dwellings across the District is mainly due to the recession which resulted in a significant drop in housing completions, and the delay in the adoption of the Core Strategy.
Option A is to address housing shortfall up to 2011 by allowing a nominally higher quantum of development within the general locations identified in the Core Strategy, above that which has been assumed in the SHLAA Review. In other words instead of say 500 on a particular site increase the density to say 550. It is therefore necessary to consider whether there is potential for the quantum of development necessary to meet housing shortfall backlog to be developed within the general locations identified in the Core Strategy.
This would appear to be 5% in the sites put forward in the Allocations Submission Document which is subject to Public Consultation until 25 January 2013.
When I asked questions I obtained the following statement from a The Portfolio Holder ??? Council Member "The sites that are not preferred [in the Allocations Submission Document] will not come forward for further consideration."
Do we think that that is likely to be true? Otherwise how is the shortfall of 400 plus 1500 making nearly 2000 to be met?
Option B, which we consider the more likely option, is that as the SHLAA simply suggests that any housing shortfall could be addressed through the Review of the Core Strategy, i.e. at point of the review, if the shortfall is X number of dwellings, the Core Strategy review could set out how X number of additional dwellings are to be provided in the District in the future. Would there be further public consultation on this aspect? Yes, hopefully.
So how many more for the Rochford District and our Ward, Hawkwell West? 
Read on…………here are the numbers and the possible new sites
In "South Hawkwell" as Rochford District Council repeatedly and confusingly insist on calling Hawkwell West, there are six proposed future sites in the SHLAA.
One of the sites, Potash Garden Centre, does not give the number of homes but it consists of 1.17 hectacres.
The other five sites propose a maximum of 124 new homes.
Four of these sites are in Ironwell Lane with 78 new homes proposed the fifth being land adjacent to The Old Rectory on Rectory Road with 46 new homes proposed.
Ironwell Lane (with 600 houses adjoining it in West Rochford already and given planning permission) seems part of a hidden agenda as on the "West Rochford" page calls for future sites Meadowbrook Farm at the bottom of Ironwell Lane proposes 31 new homes.
And to add to good measure 29-35 are proposed for the AutoPlas site on Main Road, Hawkwell.
Our concerns for unsustainable development in Hawkwell West with permanent loss of Green Belt and lack of identity by coalition are far from over.
It seems very short sighted not to provide a substainable infrastructure framework before allocating any proposed building sites and a further policy for more that just increases the already difficult conditions that we experience.
The loss of Green belt for homes should be a last resort and take account of OUR local housing needs, not national ones to rescue the Economy or those required by our Neighouring Councils in Southend, Castle Point, Basildon, Chelmsford and even Maldon.
The present core strategy has 250 new homes per year up to 2025.
Could we assume the number of new homes in the next core strategy of 2026-2040 will also be 250 per year?
The years up to 2040, "27 years", are a mere blink in time before it is here along with the new homes/cars.
And will there still be no adequate Highways and other infrastructure?
When you get the chance to make comment on any of The Core Strategy by Public Consultation please say what your concerns are.
Both John and Christine Mason were present and gave evidence to the Appeal Hearing and will now take a closer look at how the Inspector made his decision.
The Inspector explains why the preferred strategy of Hawkwell Parish Council could not have been included in the Core Strategy because it would not have complied with new Government Policy.
The new Government National Planning Framework (NPPF), which only came in late last year, certainly featured in the Inspector's decision made in favour of the developer but there would also appear to have been lapses in the planning policies of Rochford District Council where Councillor Hudson is the Cabinet Member for Planning and Transportation.
We made our Ward Member case that the Allocation of Sites Consultation should be held first but to no avail because the inspector decided that this did not matter in his decision.
Substantial weight was attached to the delivery of the level of affordable housing in this scheme.
So did the Inspector ignore Essex County Council's, Essex Design Guide?
The Inspector said "The Council identified in the reason for refusal nine failings with regard to advice in the Essex Design Guide. That document is described as Supplementary Planning Guidance, having not been through the process to be adopted as a Supplementary Planning Document under the 2004 Act. Policy CP1 of the Core Strategy refers to guidance not being overly prescriptive."
No, it would appear that due to lapses and failures of administration at both Essex and Rochford that the Essex Design Guide does not have prescriptive status in our Core Strategy, as Members expect, and the Rochford Core Strategy says that Policies with the status Guidance are ONLY just that – guidance.
There was a further big issue indentified by the Inspector against the Council Statement on Refusal "The statement goes on to say that the proposal is a lost opportunity to provide a development of a high standard and an exemplar of good design."
The Inspector concluded;
"[The] Framework (NPPF) contains at sections 6 and 7 the need to deliver a range of high quality homes and the requirement for good design, and Core Strategy Policy CP1 contains similar requirements for good, high quality design.
"The use of the word exemplar is not backed by policy and is more usually reserved for developments that 'point the way' in technical or design features. Whilst there is no harm in development of this type aspiring to this status, it is not reasonable to expect it."
The Inspector also went on to disagree rather fundamentally with the Essex Design Guide Team findings.
Another issue of great concern to us is the prospect of even more houses being determined by the Council for Hawkwell West.
How could that happen I hear you ask?
"Housing Shortfall Backlog".
The Rochford Core Strategy was formally adopted on 13 December 2011.
Following recommendation from the Planning Inspectorate (PINS) as part of the examination process the Council has made a commitment to undertake an early review of the Core Strategy because of the need to ensure compliance with the NPPF, Government Planning for Growth strategies from the Treasury and the shortfall in the total caused by having to revert to 250 per year and a longer time profile.
It is therefore necessary to consider whether there is potential for the quantum of development necessary to meet housing shortfall backlog to be developed within the general locations identified in the Core Strategy. A general location is Hawkwell West.
We will continue to work for you and your family and oppose any increase to the detriment of Hawkwell.
The Rochford Independent stopped publishing Articles for a time because we wished to be less of a "publisher" of news and to concentrate on the primary objective of being District Councillors.
Christine was elected in May to also represent the Hawkwell West Ward in the second of the two seats. I have been naturally acting as her mentor and I am pleased to tell you that she is already acting for residents and making efforts to influence change in the District.
But we have come to the point where we have to publish an Open Letter which both explains our current views of the Rochford Core Strategy alongside that of emerging Government policy which we believe will not deliver the promises made at elections.
Here is the Letter.
Dear Editor
The District Council decided at Thursday's Council meeting on 21 July to ask the Government's Planning Inspector to Suspend the Public Examination of the Rochford Core Strategy until December 2011.
But before the vote many Councillors showed a direct interest in the views of Rochford District Residents on strategic planning.
Residents across the district have been opposed for years to the housing targets imposed by the Labour Government and were promised big changes by the Conservatives. 
However we think that many residents are unsure as to what the Conservative Party policies are both nationally and locally.
On national policy the Conservative Party promised at the General Election to do away with regionally imposed Government house building targets and replace these with local targets set locally by residents under the philosphy of Localism. 
But the Conservative Government has suffered a remarkable failure to abolish the regional targets inherited from the previous Labour Government.
And then came along in the last Conservative Budget, Planning For Growth which at least one Planning Inspector expects to see now incorporated into strategic planning or core strategies.
"On the final day of the Examination in Public for the Central Lancashire Core Strategy , the planning inspector announced that he is likely to find the Central Lancashire Core Strategy unsound and will be recommending that it be amended to include the adopted RSS housing targets as a minimum. In making that recommendation he had regard to the Government's growth agenda which recognises the clear link between housing development and economic growth."
  
In launching the Planning for Growth Directive the Conservative Government also said "Local planning authorities should therefore press ahead without delay in preparing up-to-date development plans, and should use that opportunity to be proactive in driving and supporting the growth that this country needs."
How strange that a Conservative controlled Council, like Rochford District is asking a Planning Inspector to Suspend decision making on its Core Strategy when the Conservative Government tells them to "press ahead without delay". 
Even stranger in the light of Conservative Government policy that the Rochford Core Strategy has not been examined as to whether it delivers Planning for Growth.
But the Thames Gateway strategic housing studies quoted at Thursday's Council meeting generates, according to the Council's Portfolio Holder, a requirement for over 13,000 new houses!!
It is no suprise that these figures are being rejected by all parties.
The evidence for the local Conservative alternative 3800 new homes over 20 years seems to reside in the almost 1200 people who are on the Council's Housing Register where if each housing development delivers 30% affordable homes that neatly comes out at 60 per year over 20 years out of a total of 190 per year over 20 years. Certainly one Member quoted that figure to me during the debate.
The risk is that if you project the decision of the Planning Inspector for Central Lancashire then the minimum number of houses for Rochford District may go back to 250 per year (the Labour or RSS target) or 5000 over the same 20 years. And according to a leaked Government documents perhaps by an additional 20% to 6000 !!
But there is an alternative if only the Council would look at its own figures. The Portfolio Holder for Planning stated that our District's new housing requirement was determined by local needs.
I have an Officer Report of Rochford District Council which sets out our local housing needs for affordable homes which in turn seems to generate the total build figure dictated by the Government (30% of all housing developments must be affordable homes by virtue of Government Policy).
I referred to this report when I was challenged in Council to advise what new housing figure I would wish to see but only two other Councillors had apparently seen this.
The Report headed "Information Re The Approval of the new Allocations Policy" dated 21 June 2011 states;
"Under the new banding system,there will be 593 applicants who it is deemed have no housing need." 
That leaves by numerical deduction from the total number of applicants on the Council's housing register that are eligible to be housed at 576.
So RDC has no need to build affordable houses for 593 Applicants only 576 to meet our local needs.  
Bearing in mind that 3800 houses over 20 years seems to relate to the whole housing list of 1200 then because there are only 576 who need homes that seems to suggest just 29 affordable houses need to be built each year for 20 years rather than 60 which is 50% against a total number of houses of 1920 over 20 years rather than 3800.   
Looking at it again for clarity the total over 20 years, based on the 576 being 30%, generates 1920 new houses instead of 3800 proposed by the Council against the previous housing targets of 5000.
So my figure is 1920 based on real housing needs in the Council's Housing Register whilst the Council still sticks to 3800 based on what we see as incorrect numerical evidence which surely the Inspector for Rochford must reject. 
But in rejecting this must she just replace that with 5000 or 6000 based on the new Government's policy in replacement for the previous targets? That is what seems to be happening in Central Lancashire. 
No Change………… but Change was promised at the General Election.
With the Council proposing to plough on with figures that will inevitably be rejected our party could not support the waste of time and money that would result in following the recommendation put forward.
The latest Court Case referred to by the Inspector for Rochford says ( her letter dated 2 June 2011);
""You will be aware of the recent High Court judgement in the Cala Homes case. At paragraph 24 it says "It would be unlawful for a local authority preparing, or a Planning Inspector examining, development plan documents to have regard to the proposal to abolish regional strategies".""
The words which still ring in my ears are "It would be unlawful for a local authority preparing………..to have regard to the proposal to abolish regional strategies."
But the Council is continuing to do that and just asking for a Suspension of the Public Examination does not, in our opinion, change this act of continuing to prepare its Core Strategy having regard to the proposal to abolish regional strategies, as it evidences from its published Core Strategy Timetables, from being unlawful to lawful.
Personally, seeing that this position remains I do not think that the Inspector should agree to the Suspension because in doing so she would surely be facilitating something contrary to general direction of Court, in having seen the Council's intention to continue on an unlawful course despite what the Court ruled, "that it is lawful to continue to have regard to the proposal to abolish regional strategies in preparing a Core Strategy." 
If agreed the Suspension will prevent further input from residents as to their views on emerging Conservative Government Policy as it affects house building and just prepares the ground for the inevitable rejection of the Council's current proposals by the Planning Inspector on resumption and decision making following suspension.
An Unsound decision will be disastrous for Rochford District.
What the Council needs to do is return to the public as soon as possible with proposals backed by a local housing study that residents will accept and request a Re-Examination.
If the Council does not do this then I fear the ultimate  imposition of 5000 or even 6000 new homes when we may only need 2000 if the Council's Housing Register figures are correct.
Yours
Councillor John Mason
The Core Strategy in a Nutshell can be seen in two documents; the first a table of numbers which was produced by The Hockley Residents' Association (Chair, Brian Guyett) and the second a graphical representation of the district showing the same thing as produced by Rochford District Council.
If you don't like what you see for your immediate locale then think of moving out fast !!
There was a very poor turnout of Members for the Extraordinary Council Meeting on 14 October to discuss amendments to the Core Strategy. One assumes seasonal maladies for most of the large number of absences. Even then I think that there were only 5 speakers; Councillors Hudson, Cutmore and Glynn for the Conservatives, Chris Black for the Lib Dems, Michael Hoy for the Greens and me, John Mason as an independent for Hawkwell West. 
Background
When the new Coalition Government gave local councils the power to re-state their own house building targets Rochford District Council had the opportunity to make a strategy and plans to meet local needs and respond to what local residents wanted. David Cameron keeps telling us that local views will be followed and he urges us all to get involved in his new idea, The Big Society.
The residents of Rochford District have embraced involvement in local issues for decades and long before David Cameron thought that his new Government would give power and choices back to local residents as something new.  I think that he thought that this would be new because Conservative run local councils have in the process of creating a Core Strategy said that this is nothing to do with us; we have to do it by Law because of the Government; if only we were in power then things would be different.
The only problem is they are now in power and nothing has changed.  In fact the Cabinet Member who was solely responsible for using the new local power stated at the Extraordinary Council Meeting held on 14 October that the Council had to follow  the housing needs study that has been put forward by the Thames Gateway by Law instead of a new local housing needs study for Rochford District as proposed by The Green Councillor for Hullbridge and myself.
Well there has been an amendment to the Core Strategy. Rochford District Council did not want a Public Consultation on this but has been forced by Ms Laura Graham, the Government Planning Inspector, to conduct a consultation between 18 October 2010 and 30 November.
What has changed? 
Not much which is disappointing given that residents wanted less development in the centre of the district, Rochford, Hawkwell, Ashingdon and Hockley because of the difficult systemic bottlenecks and the limited capacity of local roads for increased traffic. Residents wanted more development on brownfield sites and where possible these brought forward in preference to green field development.
What we get is the same number of houses across the whole district , 3,800 but spread over a longer period, another 5 years, to 2031 which results under Government rules for less affordable homes, 50% less, being delivered each year at a time when mortgages are not available to the most demanding group, the 34's which is said to drop off in later years.
The only residents that have been listened to it seems are those in Rayleigh where their protests have been ably represented by the 5 Liberal Democrat Councillors for Rayleigh who won at the outset a reduction from 1800 houses to the mid 700's with 150 being deferred until the last 5 years by which time that need will probably have been extinguished by windfall developments over the first 15 years.
Also in the last 5 years, 2026/2031 are the 500 for Hullbridge and 250 for Great Wakering.
What are the chances of the Council listening to you?  Very little.  But your representations get looked at by Ms Laura Graham, The Government Planning Inspector, again at Hearings starting on 17 January 2011 which, if you do participate in the Council's Consultation, might give you the right to speak.
If she hears enough from many residents then she might order some changes.
The Central Area of the District, Rochford, Hawkwell, Ashingdon and Hockley has in the plan around 1000 new dwellings to be built in just 10 years with no prospect of any systematic improvement to the road capacity being made by such developments.
So why are Hullbridge and Great Wakering deferred for almost 20 years leaving the poor infrastructure in the central part of the district to take all of the early development?
Here is what I had to say at the Extraordinary Council Meeting;
1. Green Belt
a) para 4.23 of the published Core Strategy states that the Council will prioritise the redevelopment of brownfield sites to minimise green belt release. This is still not the case in the amended proposals under consultation.

b) Windfall sites will be too late to save green belt which has already been built on.
c) There is now no proposed development proposed for Rayleigh over first 15 years yet according to the published Core Strategy (para 2.38 page 30) dealing with housing need states that based on the housing waiting list the greatest demand for housing was in Rayleigh at 44.4% of the District's total. There is something wrong here.
d) The older component of our population is said in the Council Paper to be a block on the release of "previously owned homes" and yet the Council has no proposals to release the blockage by requiring the provision of smaller homes in developments like Coachman's Court (Rochford, Sheltered/wardened Flats for over 55's). If this were part of the Core Strategy then much less green belt would need to be released.
e) Noting that there is a high demand from the 34's and noting that the paucity of mortgage funding it is surprising that the Affordable Housing quantum is being reduced from 131 per annum to just 60 which is more than a 50% reduction 
2. Highways and infrastructure
Development proposals for the first phase are concentrated in the centre of the district- the infrastructure cannot cope with existing traffic – there are a number of bottlenecks across this part of the District and being systemic in nature will not be improved by the relatively small improvements provided by the developments proposed.
Is it time to cut and run from the area?  Perhaps………..you have been warned and hopefully you have a choice !! 
The Rochford Lib Dem web site "OnlineFOCUS" has published an interesting article here .
Summary of the Article:
Recent changes have been made by the Coalition Government to Planning Policy PPS3 where the previous requirement  that new housing was supposed to be built at a minimum density of 30 units per hectare has now been dropped. Gardens are no longer classified as 'brownfield' sites and that will reduce any incentive for councils to rely on garden land for development sites. Our local planners at Rochford District Council have been asked  by how much the rules have changed. The answer is : not very much, so far.
Conclusion of the Article:
If you have a big garden and want to build a couple of houses in it you will still be able to apply for planning permission. And if your proposal is properly designed, with adequate garden sizes, suitable parking places, no overlooking etc, you will probably still get permission.
The Rochford Independent found this very interesting because a number of acres of "garden" had, on the face of things, been included in the land that had been put forward in the David Wilson Homes Planning Application.
So What is Garden Grabbing?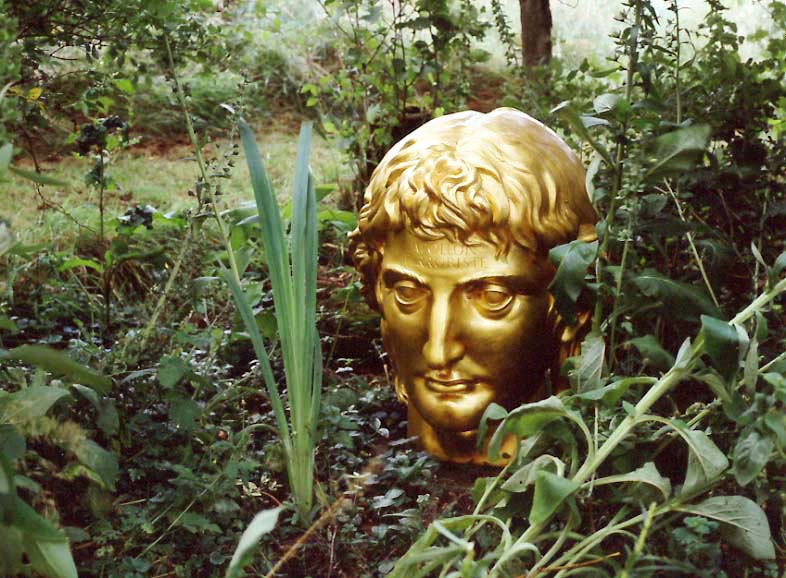 Garden grabbing refers to the practice of building homes on open land attached to existing urban or suburban houses, which increases population density and, campaigners say, damages the character of an area.
In the run up to the General Election the Conservatives said the problem had arisen because of changes to planning policy drawn up by former deputy prime minister John Prescott in 2000, classifying gardens as brownfield, rather than greenfield, land.
Leafy gardens across the country are being dug up, and replaced with blocks of flats and high-density buildings that spell disaster for the local environment and local infrastructure.
The definition of brownfield land had not changed since the 1980s, what had changed were the targets for developing brownfield sites.
So what can residents do to get this issue looked at again now that the DWH Appeal has closed and The Planning Inspector had on, 8 June, submitted his Recommendation to Secretary of State, Eric Pickles who has the ultimate decision.
Well it looks as if the Announcement on the removal of the minimum housing density and the changes to garden grabbing were made on the same day so this might not have been considered by The Planning Inspector.
If you wish to help stop the 330 David Wilson Homes in Hawkwell please consider writing another letter to Mr. Pickles and his Planning Casework Team at email address PCC@communities.gsi.gov.uk
 
The Planning Casework team at Communities and Local Government will be issuing the Decision Letter.
Suggested Letter
Dear Mr Pickles
PINS Reference APP/B1550/A/09/2118700/NWF
I understand that your Government has very recently made changes to PPS3 in
respect of a minimum housing density and garden grabbing.
I further understand from The Planning Inspectorate that The Planning
Inspector's Recommendation was forwarded to you on 8 June on the very day that
your Government was making changes to PPS3 and that The Planning Inspector
might not have taken this into account as material changes in planning
considerations that affect this Appeal.
A number of acres of "garden" have, on the face of things, been included in the
land that had been put forward in the David Wilson Homes Planning Application
and at, it could be, a density greater than 30 dwellings per hectare. One of
these gardens is in Thorpe Road  and the other is at the Chalet in Rectory
Road.
In view of the change in Government Policy the implications are that the Appeal
should now be Dismissed for these reasons and further to the fact that the
proposed development at 330 is way in excess of the 175 recommended by Rochford
District Council in its Core Strategy which lower figure was not even based on
local needs but the RSS which you intend to abolish.
Thank you for your attention to this letter and I look forward to your reply.
Yours sincerely
END OF LETTER
Emma Thomas (emma.thomas@nqe.com) wrote a great double page spread in the Echo entitled "United Against Homes Proposal" which reported on the representations that were made by many residents' groups across Rochford District to a Government Planning Inspector.
As an objector myself (district councillor John Mason) I came away feeling so proud that there were so many people in our community who were prepared to enter a public inquiry to make their views so well known.
But I have pondered on the question of was that enough for common sense to prevail?
As this is an inexorable legal process driven by the national planning system of the previous Government I came to the conclusion, having spoken to planning professionals, that nothing will stop this happening against the wishes of the people unless many more residents directly call for it to be stopped and a binding re-assessment conducted by local people.  
Now is the time for Rochford District to call for help. Delay and it will be too late quite soon.
Why?
An environmental catastophe will definitely hit the Rochford District in 2011 and the "development storm" will continue unabated for a decade or more unless you act now.
Everyone living in Rochford District has known about this for years and it is something that residents have been shouting out about at public meetings to try to get someone to listen for 3 years. 
The response from local politicians has been "Yes, OK, we know" but the Law stops anything from being done about it.
But now is our chance. A chance of a lifetime because, suddenly, the Law can be changed.  Who can change it and stop an Environmental disaster even at the eleventh hour?  Well you can because we have in the UK a Liberal/Conservative Coalition Government and David and Nick are up for change.
Still not sure what I am on about? Yes you do. 
Do we really need 1250 new dwellings to be built in our district from 2011 to 2015?  It is claimed that these are for people coming into our district to take up newly created jobs? Has this been realistically assessed as a true local need? Or is it a justification for just building houses to meet imposed targets?
And for each five years thereafter another 1250 and so on.
What are our real local needs?
Your local council has known for some time that the infrastructure cannot cope and this was admitted openly by many at a council meeting a year or so ago.  But the same council has put forward proposals that are not even properly assessed against the existing poor district wide infrastructure.
The Liberal/Conservative Coalition Government promises to put forward a national planning statement for ratification to Parliament.  But it is right at the bottom of the page !!   Does that imply a low priority and delays in change?  
Rochford District is already threatened with planning decisions for at least 1460 dwellings from proposals put forward by developers who are determined to force the hand of the new Liberal/Conservative Coalition Government with decisions on two Appeals which are due on 26 July and 5 August.
This will be before a decision on the Core Strategy due at the end of September.
So will The Liberal/Conservative Coalition Government abolish this whole process by making a new national planning policy in time to save Rochford District from the impending environmental disaster that we ALL forsee?
YES, eventually, but too late, probably, for Rochford District
You must bring this directly to the attention of David Cameron and Nick Clegg.  It will be too late unless you act now, right away.
Don't leave this to your local council because councils tend to obediently await process to take its course rather than be proactive.  That is part of the problem.  A slavish desire to follow process because they dare not challenge that process does not deliver change when it is desperately needed. Rochford District Council got us into this mess and I can't see them being able to deal with it unless you show them how.
If you are too busy to write a long letter yourself then you could  just copy and paste this article and write to David and Nick telling them that we in Rochford are desperate to avoid an environmental and democratic disaster and we need their help as our Government of Change.
Letters rather than emails have the greatest effect.  Details of who to write to below in order of influence. 
To ensure a reply to your postal correspondence please include your full name, address and postcode.
Write to Number 10
You can write SEPERATELY to the PM (David Cameron) and The Deputy PM (Nick Clegg) at the following address asking them to make sure that their Government takes urgent action to safeguard Rochford District; it's an emergency !!
10 Downing Street,
London,
SW1A 2AA
Write to your MP, either Mark Francois or James Duddridge asking them to personally lobby Nick Clegg, David Cameron, Eric Pickles and Grant Shapps on behalf of their constituents.
House of Commons
London
SW1A 0AA
Write to Eric Pickles who is The Secretary of State who is making decisions on two planning appeals (Coombes Farm and DWH Hawkwell) and the Core Strategy asking him to preserve the rights of Rochford District to benefit from the Change promised by Government.
Cabinet Office
70 Whitehall
London SW1A 2AS
Write to Grant Shapps who is The Minister of State who is responsible for the new National Planning framework asking him to take whatever action is necessary to preserve the rights of Rochford District to benefit from the Change promised by Government.
Department for Communities and Local Government
Eland House, Bressenden Place, London SWIE 5DU
Rochford District Council is holding two further major consultations on its Housing Development Strategy (Core Strategy).  The public is being encouraged to comment online via its web site, by email and letter. The consultation period is 17 March to 30 April 2010.
If you are just interested in Hawkwell you can download just those sites here.
This is a surprising choice given that it is increasingly likely that the General Election will be well underway during this period.  If the Council has no choice but to do this now then these should have been conducted earlier to avoid such a distraction and possibly a low response because there are expectations of repeal if there is a change of Government.
At the same time there will be local elections on 6 May.
The first is the Allocations DPD which sets out the options for siting the Council's preferences for the housing target allocation across the district.
I suggest that you look at these as seperate outline planning applications and comment on those that you prefer over the others in each area.
The document is here on my space and can be downloaded; http://dl.dropbox.com/u/1063718/allocations.pdf
There is an Appendix which lists the others sites which have not been put forward; http://dl.dropbox.com/u/1063718/allocationsappendix.pdf
The second consultation is on Development Management which sets out the policy on how development takes place in our District; http://dl.dropbox.com/u/1063718/developmentmanagement.pdf
I hope that you find this article helpful.
Just to remind you that there is the DWH Hawkwell Appeal which commences on 27 April and The Coombes Farm Appeal commences on 13 April.
After the local elections on 6 May there is the Public Inquiry on the Core Strategy which commences on 11 May.
In an effort to be first with an informed review of the latest NEWS in planning , I am publishing my immediate reaction to the new Conservative, shadow policy, on Planning.  It was published just this afternoon, 22/2. It was an interesting read of just 20 or so pages.  (That's quite good in itself actually.) 
I think that many residents in Rayleigh, Hawkwell, Hullbridge, Rochford and Stambridge were hoping that the Conservative Party nationally would be the "white knight" which would promise to save their green belt if only they returned a Conservative Government.  May be…. may be not…. do read on.
Whilst the Conservative Party Green Paper, will undoubtedly encourage many residents to hope that this will be outcome for their cherished area the policy actually has the clear objective of increasing the delivery of housing and other development.
There are financial incentives for Councils and this was expected. Why? Read on. 
Councils will be legally enabled to revise Core Strategies but with national Conservative Policy, then in the capacity of a  "New" Government, Councils might find it difficult to deliver cuts in housing targets which have significance for delivering tax revenues to meet tough national debt repayments !!
With the promised abolition of regional housing targets while simultaneously shifting control to the local level, this is formidable challenge in terms of delivery. To avoid the electorate drawing cynical conclusions too early will be another hard trick to pull off.   
But there is a presumption that a planning application will be approved if it conforms to a new, simpler and rationalised, national planning policy framework and the development is,……….. err, sustainable.
Nothing new here. Just like PPS3 and PPS12. 
How do you actually define "sustainable"? It is very difficult because there can be no numeric criteria.  It is a judgement, currently without even a tick list of criteria which need to be met being provided by anyone.
Residents are trying to get across their judgement on this in Hawkwell West at the moment in the DWH Appeal and to the Council itself who both want housing estates of 330 or 175 dwellings respectively.  Some residents have even decided to "club together" and hire a planning expert and a barrister. To the extent that it has come to this sorry state of affairs, planning is crying out for reform.
So sustainability will be a double edged sword giving loopholes on one side or rigidity on the other depending on how Councils wish to play in a specific site situation that is not as clear cut as others. Could that mechanism give local councils a particularly wide discretion on making what decision they like ? …..err…yes, sure…. and if rules on appeals were to be curtailed then these decisions will "stick". 
The provision of affordable housing becomes a local decision unless the applicant is a local housing trust and then approval is almost presumed. And there is a financial incentive for a Council to approve affordable housing.
The notion of developers having the legal right to almost negotiate (?) local consent with neighbours ahead of a even a planning application is novel but fraught with danger as locals could be split in personal or collective negotiations and misunderstood promises.  Under this model residents will want to make sure that they vote for a council candidate who actually, really, does live in their Ward and that they have the skills to help make this difficult scheme deliverable and justifiable to all residents. And with Parish Councils getting involved as a party to be negotiated with who is on the Parish Council suddenly becomes something that might really matter.   
The prospect of residents being able to appeal decisions is ground breaking but I cannot see that surviving the protest of developer federations.  Can you? 
If the reforms go through it will not be a day when residents can take their eye off the ball for one second !!   But with the return to localism where the Local Plan returns supreme with locally assessed housing targets, residents must make sure that their voices are heard even louder !! And a harder deal  for political party councillors to sell or justify.  Up to then it will have been too easy to blame the other party !!  
To read the whole paper go here….http://www.conservatives.com/News/News_stories/2010/02/~/media/Files/Green%20Papers/planning-green-paper.ashx
160 residents from Hockley and Hawkwell went to the Rochford District Council Meeting held at the Hawkwell Village Hall to protest against the proposal from the Council to build 330 new houses between Thorpe Road and Clements Hall Way.
Independent District Councillor John Mason for Hawkwell West spoke at the end of the Meeting at the request of a resident to explain whether he was against the proposal.
Councillor Mason confirmed that he remained steadfastly against the proposal, indeed as he had said at two public meetings arranged by the Hawkwell Action Group.  He took time to say that he had been conducting his own technical appraisal of the location described as South Hawkwell under the Government Policy on sustainable development PPS12 and that he had concluded that it was NOT a sustainable development and should be dropped by the Council.
Download "330 reasons to object to new houses in Hawkwell"
John said that he would make his findings available on the web and that he hoped that residents would consult this and write their own letters of protest to the Council, by letter, email or by direct input into the Council's Database.
Councillor Hudson, on behalf of the Council, said that he welcomed the input that would be provided by Councillor Mason and residents because the Council did want residents views in writing not just as expressed at the meeting.
John Mason's hugely detailed letter of protest on behalf of residents can be downloaded here.  He urges all concerned residents to write to the Council by 17 December which is the closing date of the consultation.
The Hawkwell Residents Association AGM is to be held in the annex of the Hawkwell Village Hall 6th August at 20.00 hrs.
In the Echo on Monday, Terry Cutmore, Conservative Leader of Rochford District Council said "there is nothing wrong with the council's practices.  The whole council is involved – not just the Conservative Members"
RDC spent £4000 including £1395 spent at the Western Ivy hotel and restaurant in Margaretting.
Whilst these are working away days for all Members, I have always declined to go because the Council already has adequate premises and I see no reason to waste council tax.
So it is not true, The Rochford Independent, aka Councillor John Mason, is not involved but FOR THE PUBLIC RECORD, Conservative and Lib Dem Members are.